"How hard can producing a podcast really be?"
The short answer: Very. But it doesn't have to be! Maybe you've got that epic idea but you have no clue where to begin. If you're like the millions of others around the world breaking into the podcast industry, you may have no experience producing anything more than a voice memo.
Taking the next step into creating something cohesive, engaging, and insightful for public consumption might seem intimidating. But fear not, for your trusty guide to producing podcasts is here.
What Does a Podcast Producer Do Anyway?
The primary function of a podcast producer is to handle all aspects of production. That means they oversee guest booking, scriptwriting, recording, editing, music selection, as well as the launching of every episode of the podcast. They are responsible to market and promote it. No pressure!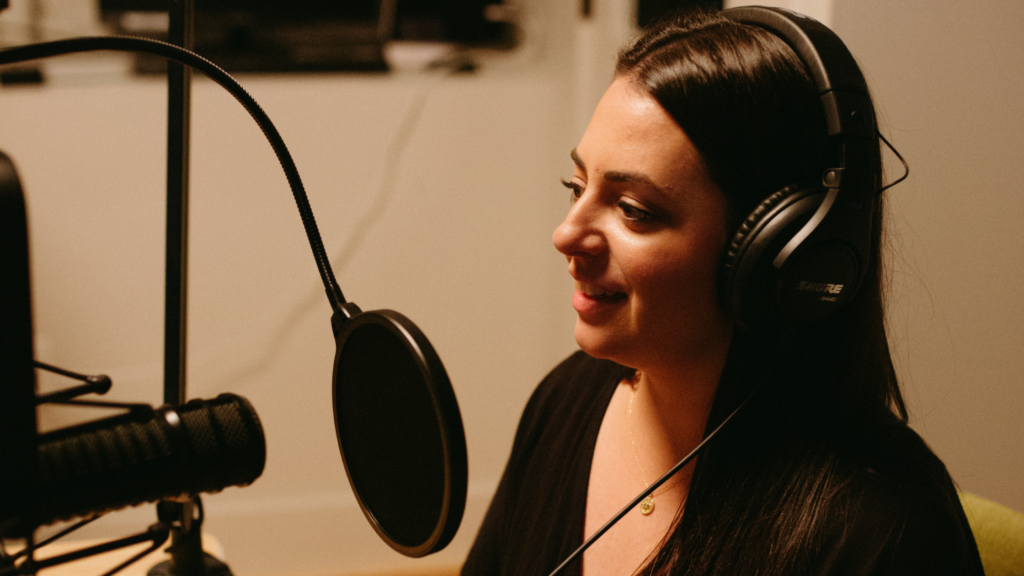 How will you do it?
Part of being a great producer means you are resourceful and can not only lean into your own skills but also outsource the ones you aren't as strong in. You don't have to wear all the hats, sometimes the best producers know when to hand off the hat to someone who will fit it better. (Ahem, Producer Services). Ok, did I mention we offer Producer Services? Anyway, let's break this role down.
1. Create the Concept
Great producers need to have all the answers (or at least act like they do). To do that, one must first ask the right questions. So when it comes to the podcast you are about to produce, you need to determine the deeper meaning of why you are producing it. Let's start with this question:
What is the purpose? Do you want to….
Educate others on a niche topic
Interview experts to share their expertise
Talk shop
Tell a specific narrative story
Cross-promote for your existing brand
Express your personality (or your hosts) on a fandom
Solve a cold case
Motivate or inspire people
Share your passion for entertainment
Discuss your obsession with mochi
Debate politics
Forecast technology trends
Report daily news
Once you spend time deciding your purpose, it will focus your content and keep you going in a pointed direction.
Some things to consider…
Do a little poking around on the podcast category you are trying to enter. Does this idea scale for a season or multiple seasons, or is this a one-episode idea? Has it been done before? If so, can you do it better?
Scope the competition and assess the possibilities in order to make your concept unique. Utilize sites like Podtrac to track analytics for existing pods.  You can learn more about analytics here.
If it all seems overwhelming, that's because it is. A lot of effort and research goes into producing a podcast, and it's not for the faint of heart. Luckily, Resonate can take care of it all for you. We have incredible resources for producer-averse people. Check out our Producer Services for assistance to produce a professional, polished and customized podcast.
If not, no worries–keep reading to find out more about podcast production.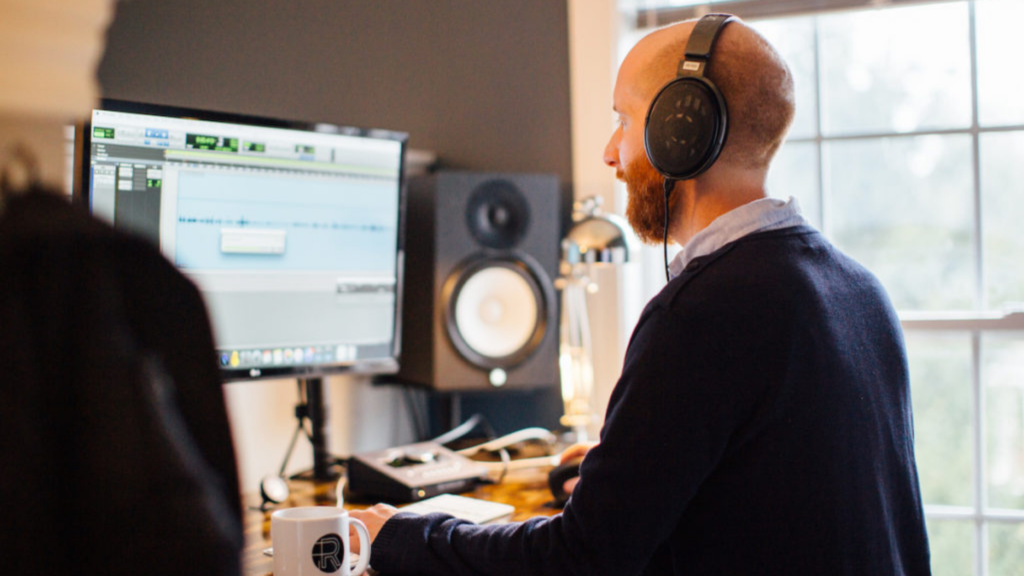 2. Delegate and Conquer
With the soul-searching complete, and a vetted troll-proof idea to run with, now it's time for you to get down to business.  The business of Pre-production.  Remember those hats I mentioned?  Here are a few to consider either wearing or passing off:
What hat will you wear?
Are you a great writer?  If not, try sourcing someone from Fiverr.
Are you a great researcher?  If not, try enlisting someone who is, or hire someone who can be.  Post on LinkedIn for a trusted recommendation.
Are you a great storyteller? If not, get some help from an editor who can brush up your work. Try a resource like Reedsy, Grammarly or Upwork.
Do you have a wide network of people to tap into for interviews? If not, poll your circle for help.  Post on socials to advertise for your podcast needs, LinkedIn stalk people you'd love to work with, cold email or cold call your idols.  More on talent booking in a bit.
Do you have mad Protools skills to mix, edit and master your recording with?  If not, spend some time and hone your skills on Garage Band or leave it to the extremely talented engineers here at Resonate who have got you covered.  
Are you oddly amazing at marketing or social media?  If not, try Resonate for all your social and marketing needs.  
A plethora of hats is a heavy burden. But producers don't go at it alone. Think about who can take over some of these tasks to get to the finish line.
3. Define the Demo
Once you've established your purpose and your team, go in a little deeper. Knowing who you are talking to, where they are in their lives, and what they want to hear will inform everything from episodic planning, scripting, who to interview, what to ask, and even how to promote it. It also helps when pitching your podcast to advertisers so take your time here.
Who are you talking to? Some examples:
A niche audience of insiders. The more niche the better.
Fans of a well-known topic with built-in engagement.
Colleagues within your business
Your own existing audience from other mediums
Gen Z
Millennials
Boomers
A particular heritage or community
A group of shared believers
Women
Men
Activists
Parents
There are many other options but you get the idea. Knowing who your key demographic is will help you grow your audience and create meaningful content that will resonate with them (no pun intended).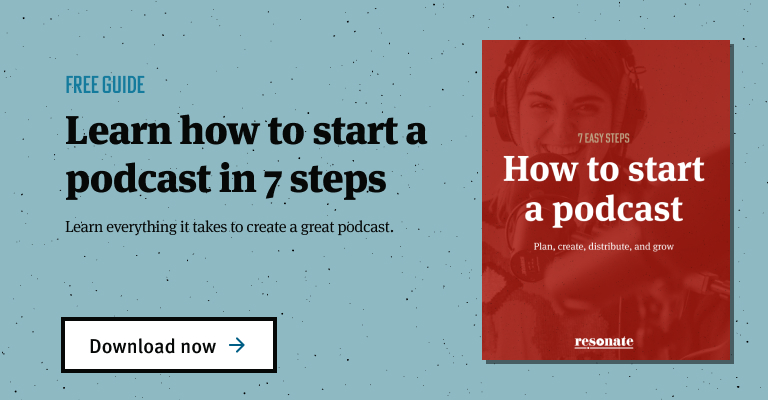 4. Find Your Format
Now let's talk about the specific way we want to approach this concept.  With so many podcast styles out there, it is hard to narrow down what will work for you. Be realistic about your capacity to book a wide range of guests, your level of scripting you are comfortable with, who your host may be and what they will be able to handle as well as how often you plan to release.  There are pros and cons to each one, but confidently choose your own adventure below and don't look back.
Monologue style
This format is popular because it is so versatile.  Great for comedians, educators, news reporters, fiction or nonfiction storytellers, or podcasts that plan on having a lot of clips, music, and soundscapes.  The pros are it has low overhead, is quick to turnover, and has no scheduling conflicts with guests or other hosts, just pony up to the mic and hit record.  However, the cons are, it requires a specific talent from the host.  Will your host be able to single-handedly deliver exciting content with energy and enthusiasm?  Can this same host do it without sounding like a monotone audiobook reading a script? Is the material strong enough to stand on its own? Think meditation, coaching, comedy, and news. A few great examples: Congratulations, The Daily, The Mindful Minute
Co-hosted
This type of show is also very popular and it's easy to see why.  With the right chemistry, compelling content develops organically.  It allows for the co-hosts to have fun, bounce commentary off of each other, and express differing opinions.  It also helps to have a second person to carry the extra load.  There is also a great opportunity for individual hosts to lean into their unique personalities. A few great examples: Stuff You Should Know, Pod Save the World, Crime Junkies
Round Table Discussion
This is a fun style to offer a wide variety of perspectives to a single topic.  If you are ever short on guests, you are never short on hosts!  It's a great way to work with groups of friends, or colleagues, and an even better way to showcase a plethora of experts from different fields, and have a well-rounded discussion. A few great examples: The Problem with Jon Stewart, All the Feels, Fights of the Roundtable
Interview
This is a great format for subjects that cater to expert input in specialized areas, or for those that have access to an amazing network of people.  It does require the guest or topic to be extremely compelling and booking for this type of show can be difficult to keep up with. A few great examples: Smartless, Armchair Expert, Under The Skin, On Being.
Narrative
This is a style that is so fun to produce and can be a truly immersive experience for the listener.  Authors of this style must have a specific story to tell and be prepared for extensive research and scriptwriting, great guest booking, creative sound design, potentially some light investigating, and possibly enlisting talented voice-over artists to tell the tale. Whether it is a think piece on global warming, an audio drama, a true-crime tour de force or a storybook for children, you must be all in on this format. Check out websites like voices.com for some sample voice talent submissions if you'd like to include. A few great examples: Culpable, Radio Lab, Hidden Brain, Ahway Island
MISC: Perhaps a combo of all of these? Something that hasn't been done before? Be your own example, and pioneer your own way!
5. Casting The Podcast Spell
Let's cast this thing! With the concept and format in mind, who should be your host? Look for a candidate with potential and/or an established talent with a seasoned record. Do they have the following traits:
Are they a good listener? Keep in mind, one's lofty title in their career doesn't always translate to an engaging interview. Even some celebrities have a difficult time listening and responding in a conversational capacity.
Are they well-spoken? Don't hire a voiceover artist or a host simply because of the tone of their voice, while they may sound fantastic reading scripts word for word, they may not be so great at driving conversation.
Are they curious? Great interviewers are attentive, engaging, respectful, to the guest, but the best interviewers are curious.
Are they assertive enough to take the reins and steer the ship if the conversation veers off track?
Do they have extensive knowledge on the topic at hand? Choosing someone in line with your concept will make for organic conversation.
For more tips and details, you can read much more about what it takes to be a great podcast host here.
In terms of casting your guests, we suggest having a long-term game plan.
Create a vetting process
Come up with 3-4 criteria guests meet before they get free reign of your show. Are they compelling? Do they have an impressive title? Maybe they have prior podcasting experience and that is enough for you. Choose the terms that feel right to you and then don't waiver on these guest must-haves. Basically what I'm trying to say is, don't put your aunt on just because you don't have a guest that day.
Set up a Prep Call
Meet with the host and/or guests. It is a great way to test equipment, as well as have the host begin a dialog with the guest to get a sense of their conversational style. Through that conversation some topics will likely bubble up to include in the interview that you didn't think of, and it is also a perfect way to lay any ground rules beforehand.
Get booked out before you roll out
If you can, get ahead of guest bookings and have your season booked before launching. Some patience here will equal less stress down the line and prevent you from chasing your tail week to week.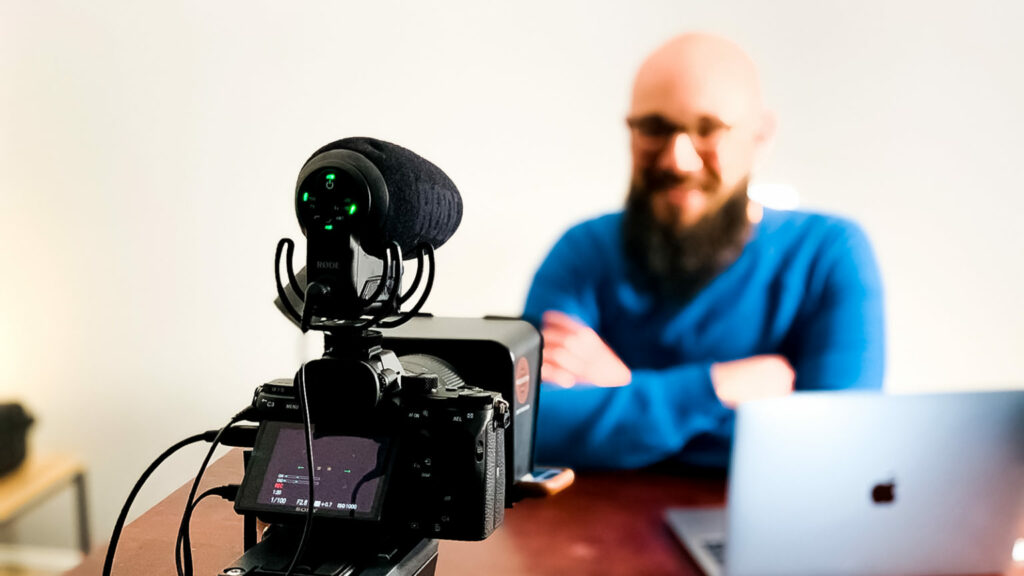 6. Titles, Cover Art, Music, Oh My!
Choosing the right title is essential to connect the dots of your concept to the audience you are looking to attract. Consider reading about how to choose a title here.
How do you want your audio to be visually represented? There are many techniques to creating cover art that sparks curiosity. Learn about brand identity and how to design the perfect cover art for your audience here.
What tone do you want to set musically? Think of music as a powerful tool and a way to highlight emotion or use it as transitions between beats. In the best case it can surprise, emphasize, enliven lulls in conversation, and fill in the blanks. In the worst case it can be distracting, mismatched, uncomfortable and awkward. We have some amazing resources to help you select royalty-free music here. A great producer can sprinkle music throughout a piece effortlessly to really make it come to life. With Resonate, we offer custom music services for your podcast to really stand out from the crowd. Check out how to work with one of our composers as well as learn about other launch services here.
7. Have a Topic Planning Party
The best producers plan a single episode with the entire season in mind. Sounds daunting? Why not gather your best writing partner, trusted podcast editor or bestie and hammer it out together as you would in a writers room. Get some great tips on structure here.
If you want to release 12 episodes in a season, consider the story arc of your entire season and work backward. Give your season a "beginning" (where did your concept originate and who would be the most compelling guest to set it up), a "middle" (where is this concept at right now and who would be the most compelling guests to share current information) and an "end" (where is this concept or story going in the future). Think big picture, can your last few guests help you get to launching a season 2?
8. Talent Booking for Dummies
Talent booking can make or break some podcasts and is one of the biggest challenges podcasters face. To combat this, check out below:
Make a long list of friends, family, colleagues, anyone you ever met, and anyone you've ever met's friends. Once you have that, add on a few guests that feel like a stretch because you gotta reach for the stars (literally)!
Attract any guests by framing up the outreach as an exciting proposition. This can be crafted as an email or DM and should be as professional and as polished as possible.
Lead with what they will gain from the experience. (Ex. Exposure? A small appearance fee?)
Use sites like Canva to create an enticing one-pager of background on the show, the host, and any notable plans for the season.
Attach any available assets whether it's a trailer, cover art, fanbase you've generated (or plan to), links to existing episodes or simply just hype your amazing concept to them. Be sure to explain why they are uniquely positioned to speak on the topic.
Be persistent, and follow up. Try wearing your "Hardball Producer" hat.
9. Structure, structure, and structure.
Now that you have an arsenal of guests to get you through your first season and a rough sketch of topics, it is time to get scripting. The first place to start is researching the guests being interviewed or the topics featured. This is a sign of respect to your guest and your listener. The result is a thoughtful podcast that doesn't feel made up on the spot.
Based on your research, generate a list of questions (Min 3, Max 10) and prioritize your most important ones at the top. The host will use these as the main talking points but will not be reading them word for word. Below are some things to consider while planning questions.
Did you write a few off topic warm-up questions?
This is a great way to disarm your guests on the day of recording and get them ready to be candid. Some examples:
One word to describe your core value?
What do you think of the metaverse?
What would you do if you weren't in your current profession?
How many pets do you have?
If you could have dinner with anyone dead or alive who would it be?
As you develop the rest of the questions ask yourself: Are your questions pinpointed enough? Avoid open-ended questions that leave the guest rambling off into tangents. ("So tell me a little about yourself") Also, avoid yes or no questions that can halt the conversation entirely. ("Do you like the color blue?" "No." "Oh, cool.")
Are these questions unexpected?
Has the guest covered these points in previous media appearances and is well-worn territory? How can your podcast put a spin on it and come at the topic from a different perspective?
Are they curious enough?
Questions don't have to always be positive in nature, or safe to ask. Ask things that genuinely spark your curiosity, it will be more engaging for the listener and instigate compelling conversation.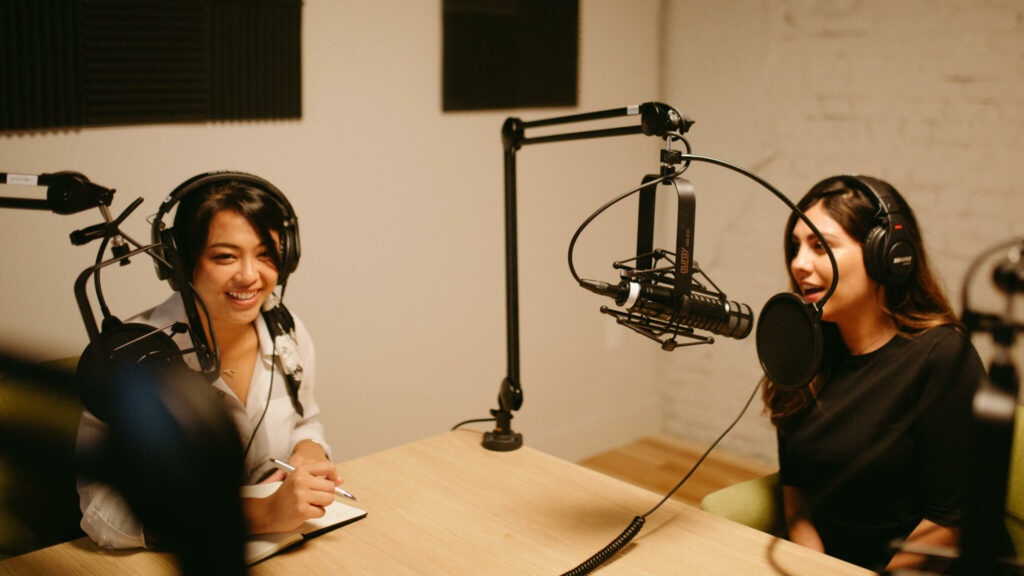 Now that you have all the questions, be sure to share them with your guests ahead of the interview to get them comfortable with what you will be talking about. No need to surprise them on the day. It will give them a chance to prepare some thoughtful, and concise answers. You could suggest your guests bullet point out their biggest story to avoid long monologues and have them pre-organize their thoughts to assist you with editing later. I like to keep a question or two from the guest to give them something to respond to off the cuff, this helps to avoid guests being too rehearsed going into the interview.
Once you have a good handle on the meat of your podcast you can focus on the pieces that may need some scripting.
The level of scripting required for each podcast is dictated by the style of the podcast you choose and can be as extensive or as little as you like. If you don't plan on doing a narrative concept, most people like to craft a short written intro and outro and leave the rest bullet-pointed out. Perhaps you decide that you want to utilize voiceovers to help guide the conversation, which can be written before or after the interview is recorded. Sometimes it's easier to write them after because voiceovers often help consolidate thoughts, add in extra information that wasn't recorded or connect the dots between missing thoughts.
For much more scripting tips including example outlines, click here.
10. Time for the recording rigamarole
For the highest quality sounding podcast, be sure to check out how to select the right equipment here. The equipment you use is really key to getting that crisp audio that separates an amateur from a professional and they have great options for any budget! Invest in this.
Consider where you, your host and/or guests are recording and suggest it happens in a soundproof room (ie. closet, room with lots of furniture etc). Avoid rooms with hard surfaces like bathrooms, showers or empty offices, this makes for echoey and sub optimal audio.
If you aren't planning to use our engineers to record, you can learn about which recording platform is right for you and your needs. Consider Squadcast. Riverside, Zoom. We also have our very own remote recorder that you can give a try as well!
Now that you've planned, plotted and prepared to the best of your ability, recording day should be a piece of cake. The biggest role for the producer on the day of recording is to keep an eye on performance, note any technical glitches, or suggest soundbites that may have been missed from the script. Be sure to keep the host and guest sticking to the road map you created. You want them to be delivering the context of the content and not drifting too far away from the main goal of the episode.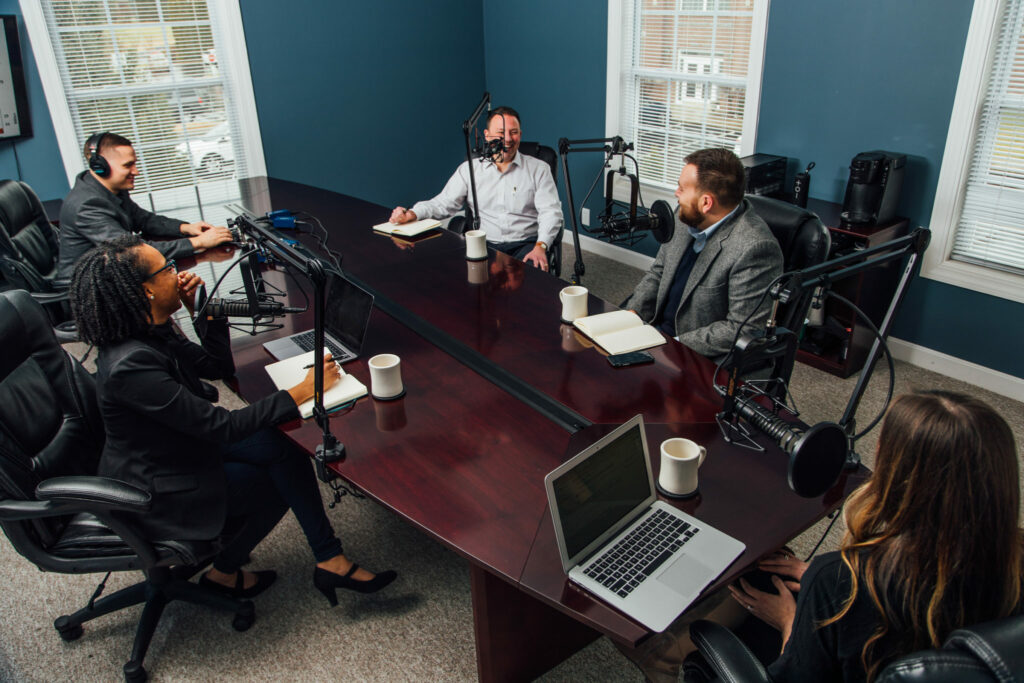 11. Post-production
Once the recording is done, what do you do with all the files?
Hopefully you are working with us and will upload all of your files to your personal home on the Resonate App. If not you will need to consider where you will store everything and be sure to back it up.
A helpful next step is to transcribe everything. We love to use Descript. Once you can see everything laid out, it is easy to trim out the fluff and keep things as concise as possible. You can even hear your cuts as you go which is a beautiful thing. Remember, the more focused and streamlined the content, the more potent the piece will turn out.
Check out the ultimate podcast editing guide here for more tips and tricks.
Now you can use your creativity and all the tools available to you to make this piece shine. Apply all your fancy new knowledge of how to utilize music and voiceover throughout. Consider adding clips from other sources to add depth.
Be sure to consider length and aim for a 30-40 minute running show time to keep listeners engaged.
12. Launch
You are almost ready to take off. For more tips on what this section entails as well as how to get yours up on all the channels, check out our launch services here.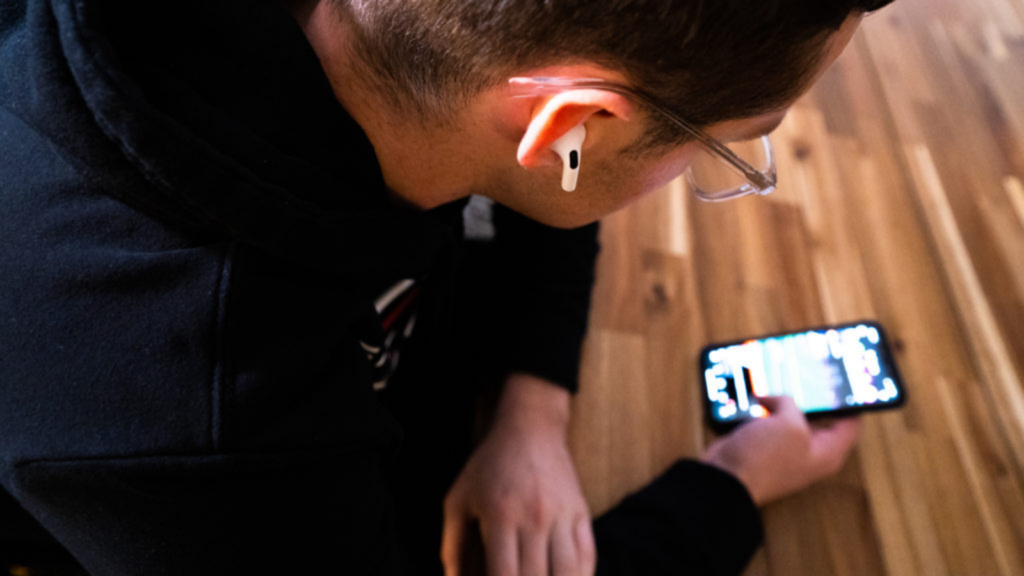 13. Marketing and social media
As a producer, you have the choice to do this yourself or delegate this. Don't worry, we've thought of this too. Check out our marketing services here. Otherwise, consider turning to a teenager for their intimate knowledge of the subject. Consider making trailers, audiograms, show notes, additional video elements, and post them to your socials or let us do that for you. Create a website for your podcast to live, or let us do that for you too!
Slow and steady wins the race here. Building up your socials will boost fan engagement and awareness of your podcast organically, but it isn't an overnight process. Patience is key and will pay off in the long run.
Congratulations!
There you have it, folks. Lots to think about, but these are all just seeds that'll take time to grow. We can't wait to see your new professionally produced show top the charts!
Enjoy the process and reach out with any questions, we are here to help!