Free online voice recorder
Record a podcast on your computer or smartphone with our free online audio recorder.
Select your mic from the drop-down menu, press the red button, and grant access to your microphone.
Click the red button and record unlimited audio. Recording time will appear as soon as you hit record.
Stop the recording, enter your email, and download your free high-quality WAV file. 
Edit your tracks or upload them to Resonate for podcast post-production and distribution. 
Ditch low quality recordings
Remote recordings like Zoom compress your audio and sound cheaper. The Resonate Recorder is a free online recorder for bypassing Zoom and downloading a free, uncompressed WAV recording. No signup required. 
An example RAW recording from  Zoom. The signal path for this audio was a Shure SM7B > Cloudlifter > Focusrite 2i2 Interface > Zoom.
✨ Resonate Recorder Example
An example RAW recording from the Resonate Recorder. The signal path for this audio was a Shure SM7B > Cloudlifter > Focusrite 2i2 Interface > Resonate Recorder. 
Start your podcast by recording directly from your laptop or iPhone today. Record your audio for free on the Recorder, download your files and edit, and start a 14-day free trial of Resonate Hosting to distribute your content on Apple, Spotify, and more.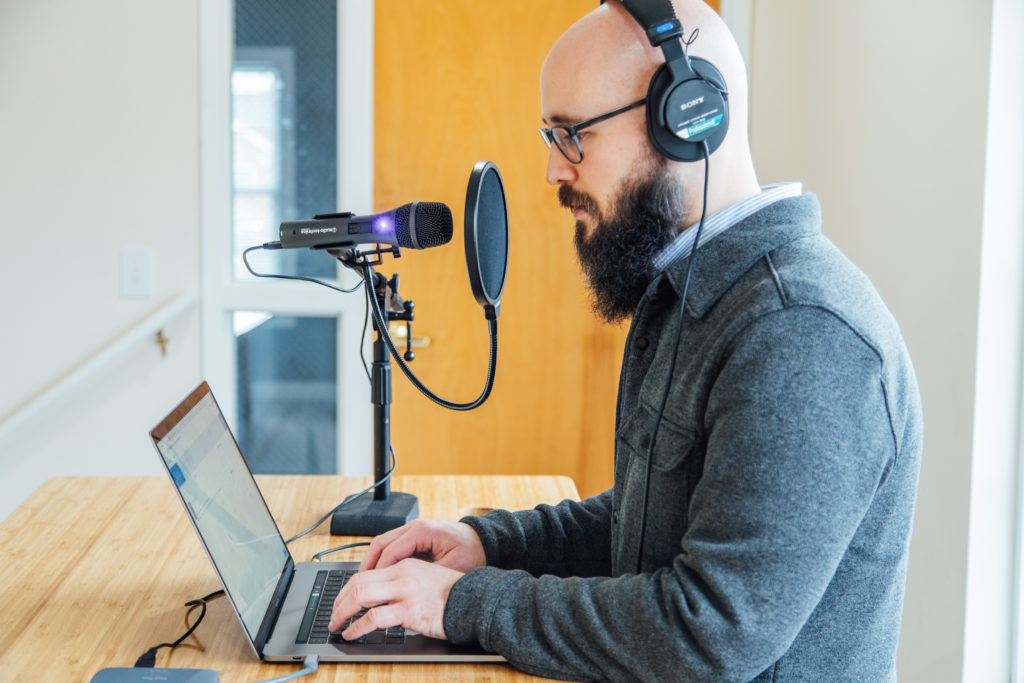 Back up your voice recordings
If you don't have 2 copies of something digital, you don't have it at all. Record with peace of mind by running the Recorder in the background during remote recordings and interviews. Ask your guests to do the same.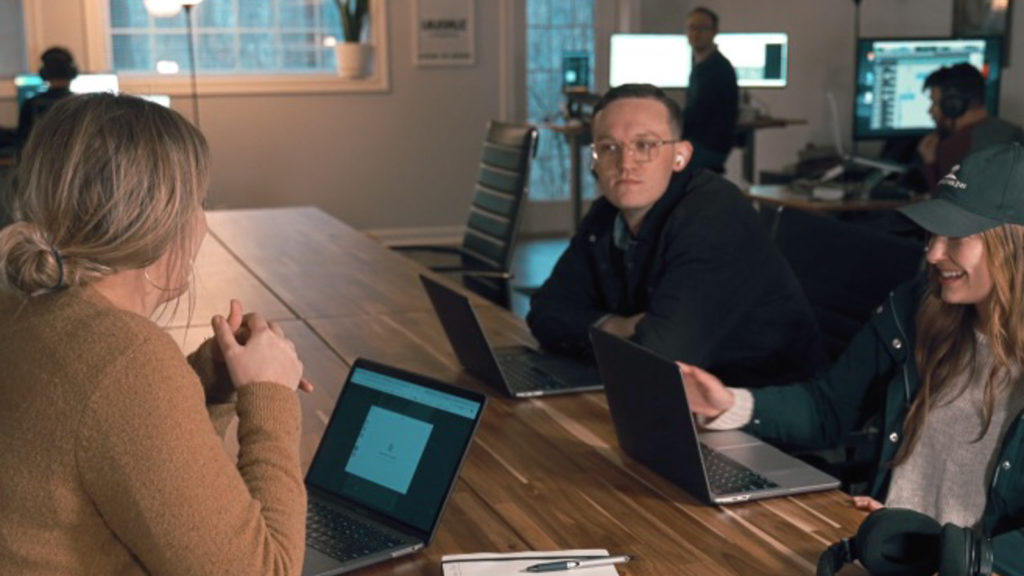 Enhance your Zoom recordings
Get rid of glitches and lower-quality sound from Zoom calls. Just start recording on the Resonate Recorder during your Zoom call, and ask your guest to do the same, then combine the 2 files in post-production.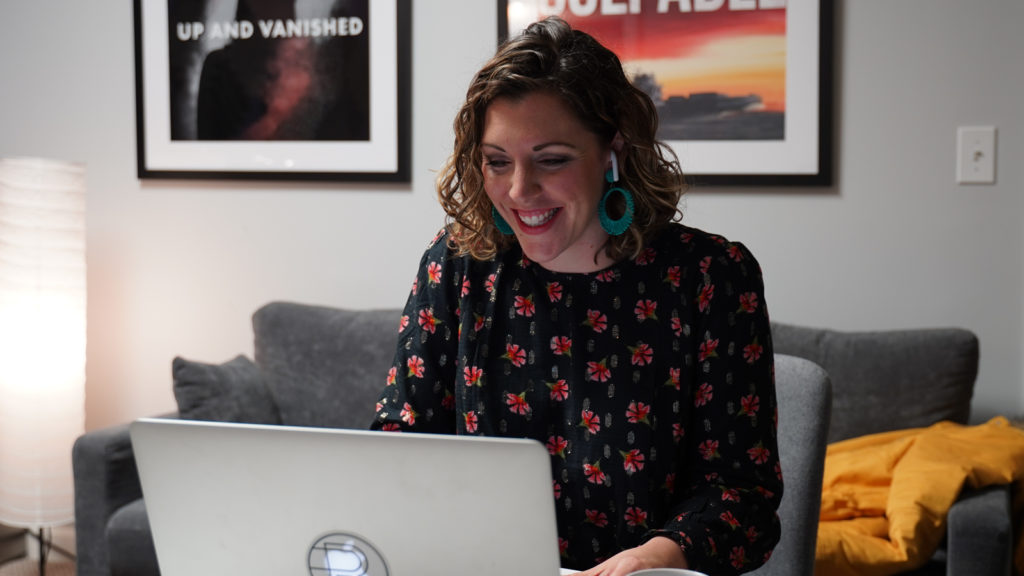 Record a voice note to capture creativity
Don't let inspiration about your podcast go to waste. Open the Recorder and capture a demo of that podcast intro idea, the topic for season 2, or your new strategy for inviting a guest to the show.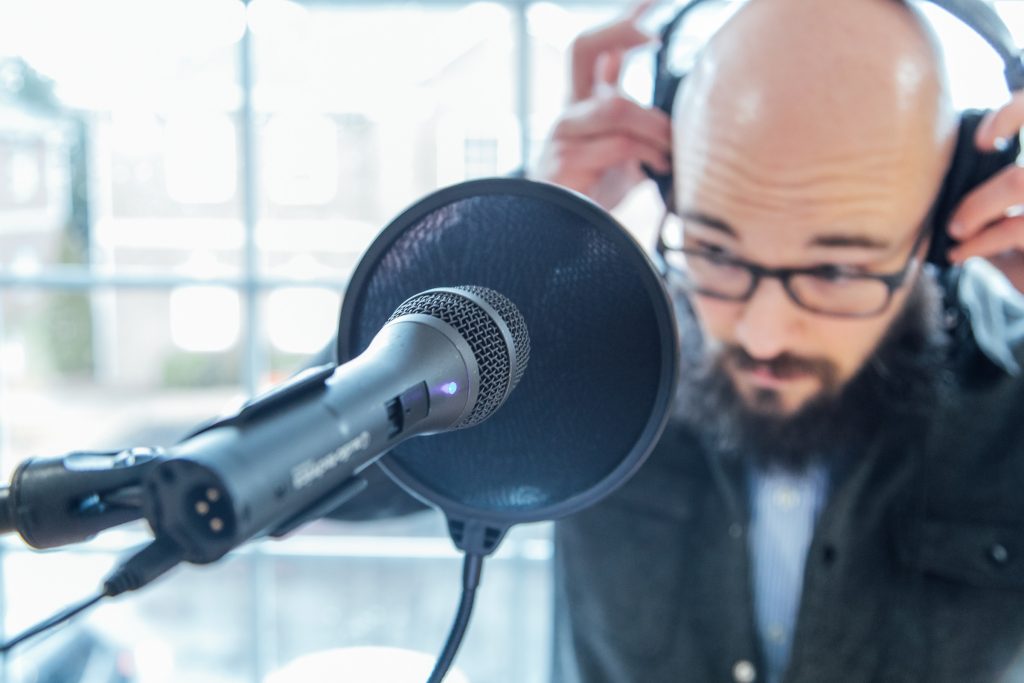 Best practices for recording
Connect a USB microphone or headphones to record. Even a simple pair of Apple Earpods can make a big difference in the quality of your recording. 
✅ Record on Google Chrome
Use the latest version of Google Chrome on computers for best results. This software was built to be optimized for the Chrome environment.  
✅  Find a quiet recording space
Move to a smaller room, preferably one with large soft objects — a bed, couch, or rugs. Turn off your HVAC system. Avoid holding the device if recording on mobile.
✅  Apply proper mic technique
If using an external mic, position your mouth 2-4 inches from the mic. Learn about mic designs to ensure you are talking into the right place. It sounds basic but this is critical. 
✅  Record a test before you start
Record a brief clip of your audio, and listen back to review the quality. Make sure you don't hear any loud background noise, and that your voice sounds clear.
Take a minute to compose yourself and breathe before hitting record. Slowing down before you press record helps minimize mistakes and create a calm environment for listeners. 
Remotely record your podcast in Resonate

Upgrade to the Remote Recorder to get everything you need to record your podcast long-distance in one tool.
We capture the highest quality audio directly through your browser.
High quality local audio recording
Record to your heart's content. Just make sure you have enough space on your computer.
Capture your remote interviews in one app. No need to use Zoom or other another remote recording tool. Just start a recording session, invite your guests, and press record to capture local audio of all participants.
Record guests long-distance with 1 tool
The local audio recordings upload progressively to Resonate during your session, so you can review your local audio as soon as the session is over. The combined recording of your session takes about 15 minutes to process before it's ready for review.
Progressively upload files to Resonate
Automatically combine the recordings of all participants to easily review your podcast content (quality dependent on connection).
Auto-combined recording of your session
Backups of your recordings captured and stored in the cloud by Resonate.
How many people can record simultaneously on a Remote Recorder session in Resonate.
Number of participants per recording
Free online voice recorder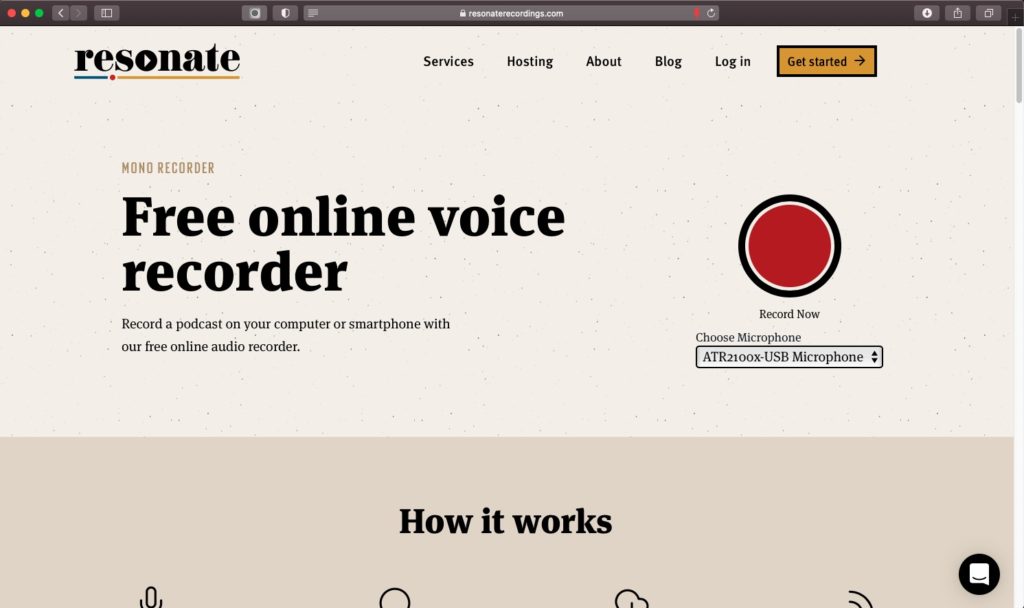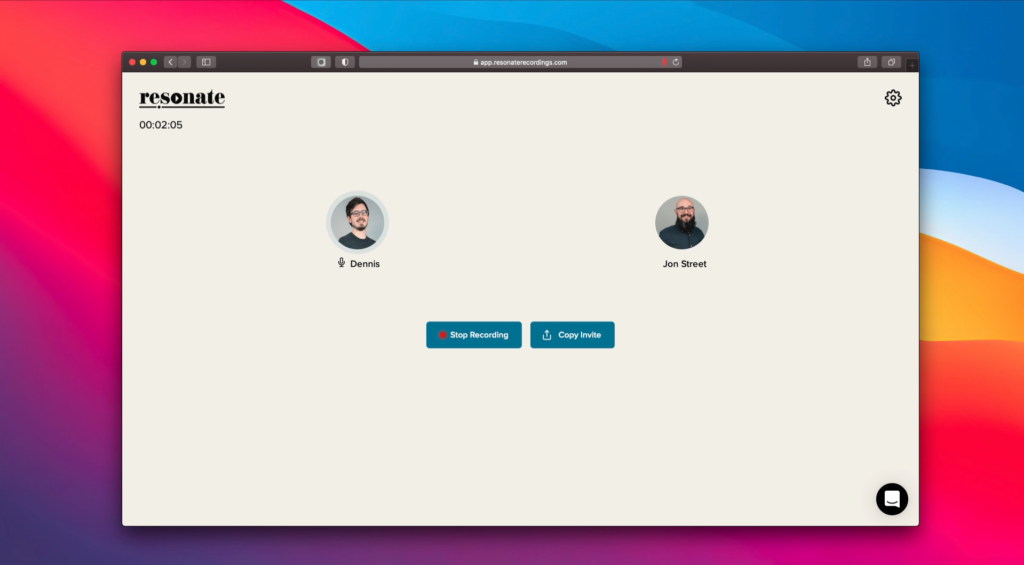 How do I change my microphone input?
Click on "Choose Microphone" under the red record button, scroll through the drop-down menu and select the proper microphone. 
The Resonate Recorder is 100% free to use. After you record, you will be prompted to download your high-quality WAV file recording. No signup required. 
Your privacy matters to us. We do not store any recordings. All audio is recorded in your browser and directly downloaded onto your computer. You can record with peace of mind knowing that your data is secure. 
We collect some non-personal analytics to track the performance of this tool for our internal marketing efforts, such as number of times a user starts recording, number of times a user downloads recording files, etc. This data is secure and does not give us access to any of your recorded audio.
Read our full Privacy Policy here. 
Record unlimited audio. Your computer storage and battery power are the only limitations. Just make sure that your computer or smartphone is fully charged and has plenty of free storage space. Recordings are created in your browser and downloaded to your local storage after you press 'stop.'
What is the file format, sample rate, and bit depth of recordings?
File format: WAV
Sample rate: 44.1kHz
Bit depth: 16bit
Bit rate: This can vary based on which browser you are using. We recommend using Google Chrome for the best bit rate and overall experience.