An easier way to remotely record your podcast
Record long-distance interviews on the same app you use for professional post-production
Record as long as you have space on your computer. 
Record up to 10 participants simultaneously. 
Record, mix and host your podcast all from one app. 
Studio-quality sound around the world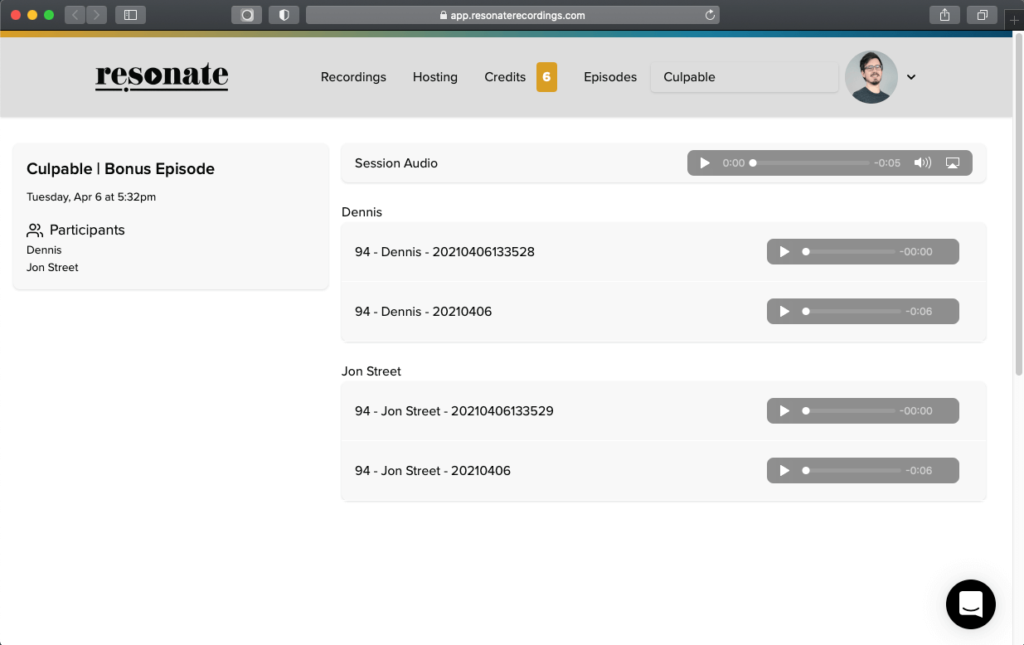 Local recording for best quality
Recording audio locally on your computer captures the absolute highest quality sound from your microphone.
No lag. No audio drift. No compression.
Separate tracks for better edits
Each session gives you individual local recordings from all participants for editing plus the combined session audio for quickly reviewing your content. 
A minimalistic interface makes it easier than ever to start a remote session, share your invite link, change your microphone and speaker, and record. 
Record on your favorite browser
Record long-distance interviews on all major browsers from your computer. 
Simple pricing
for a simple tool
All Resonate clients qualify for a 30 day free trial of the Remote Recorder. 
Clients who have spent $5,000+ in the past year qualify for a 1 year free trial.
Start recording in minutes