In celebration of the rapid growth in the podcasting industry, we've selected and profiled four of the most influential podcasts today.
Whether you're a long-time podcaster, an enthusiastic podcast binger, or just getting started in the industry – you probably recognize that podcasts have had a significant impact on the world. So much so, in fact, that a day was created to celebrate these public audio files across the globe.
International Podcast Day (September 30) is the annual holiday dedicated to celebrating the power of podcasts! But it's not just a random throwaway holiday. According to the holiday's official website, "the celebration is a great opportunity to connect with fellow podcasters, podcast listeners, podcast enthusiasts, and leaders in the podcasting industry."
In honor of all those podcasts that have made the industry what it is today, we'd like to turn the spotlight to a few shows and podcast organizations that continue to make an impact in the industry, and share how podcasters of all experience levels can do the same. We invite you to celebrate International Podcast Day by creating a podcast with impact.
Suggested reading: What is a podcast?
How do podcasts make an impact?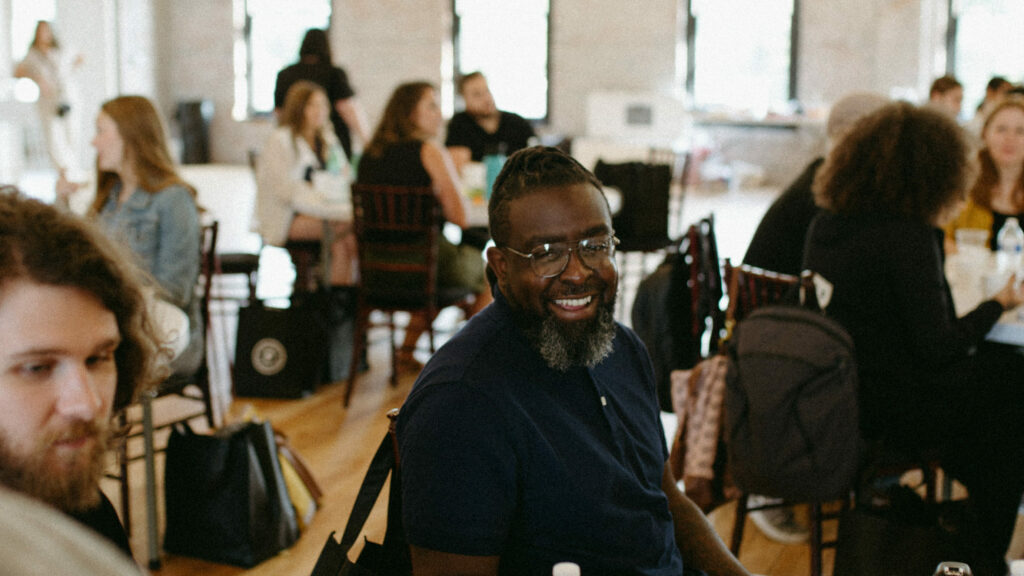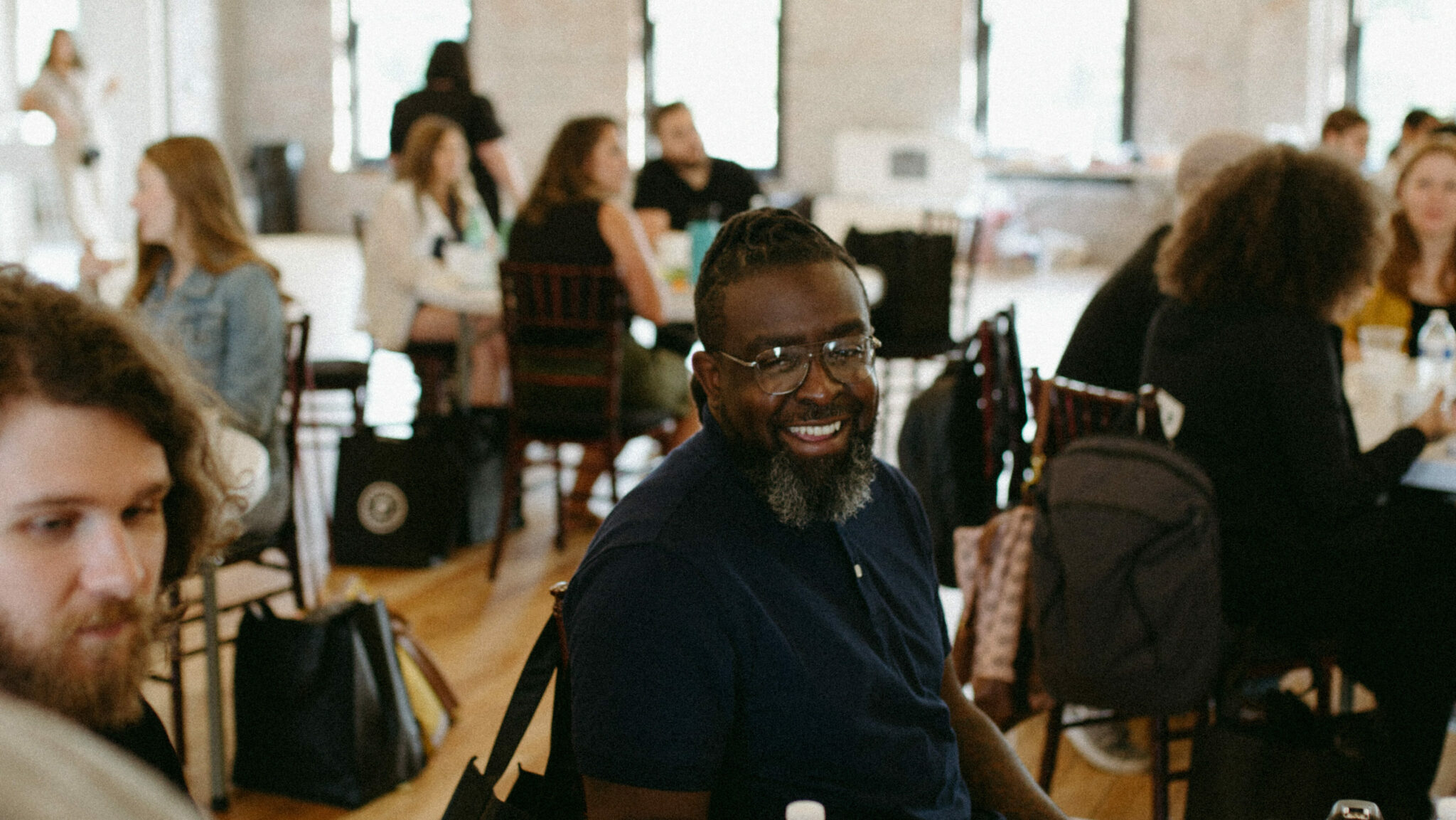 Since their conception, podcasts have been bringing individuals together to share complex ideas and more.
The power of podcasts lies in the fact that each individual voice carries power. But what is the vehicle to said power? The answer is simple: Podcasts are convenient and have the ability to make content more digestible. By exploring complex issues through a simplistic medium, podcasts are more approachable for people that wouldn't regularly explore sensitive topics or new ideas that are foreign to them.
The same people that typically lose or trash informational brochures handed to them in person can now access that same info in mere seconds at the push of a button. Not only that, but a podcast episode can discuss far more content than what can fit onto a printed page. Another benefit of being an internet-based platform is that it's also presented in a way that can be shared easily with others from around the world in seconds.
So yes—when done right, podcasts have the ability to make a huge impact. But there are plenty of different ways to do so to provide different types of change. Take a look at our selection of podcasts below to see what impact looks like in action.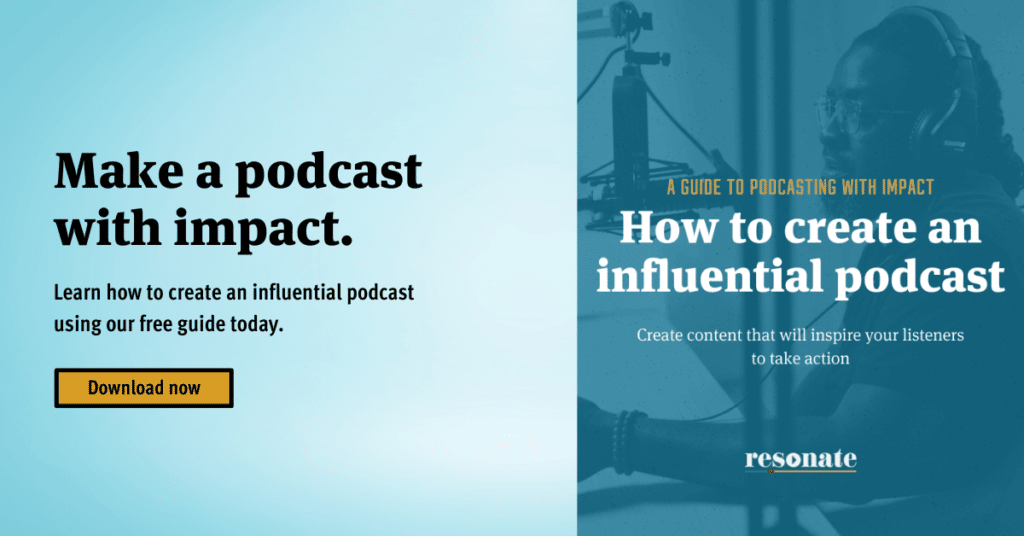 Influential Podcasts
Different podcasts will make different impacts. We've spotlighted just a handful of different podcasts and the impact their shows have been able to make on the public. Check out these examples and see if any of the strategies they implemented can be applied to your podcast.
She Podcasts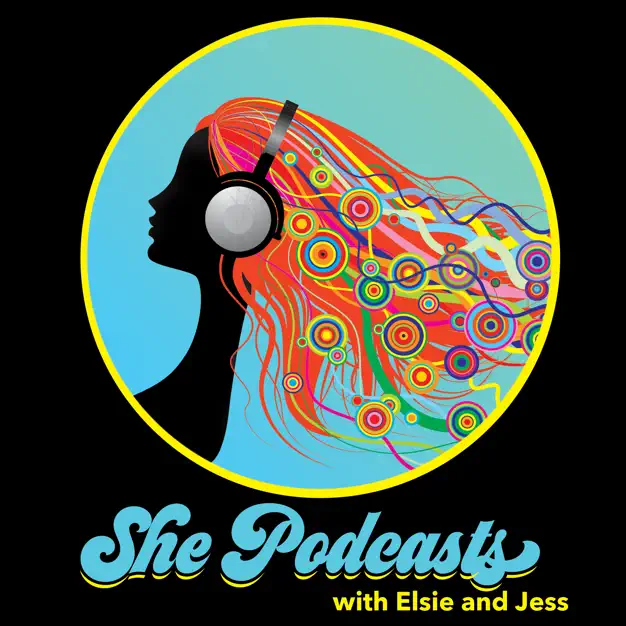 Jess Kupferman and Elsie Escobar host ShePodcasts, a show focused on the empowerment of women in podcasting. This show is dedicated to addressing all the things that come up for podcasters: industry news, tech gadgets, relationship management, interview best practices, show notes, and more topics are covered for an all-around approach to podcasting.
Their impact
Jess and Elsie are also dedicated to creating a supportive, fun, and nurturing community for our sister podcasters. Their Facebook group is a safe place for women podcasters to celebrate, commiserate, and help support one another. Together, they are dedicated to helping women overcome whatever obstacles stand in their way in order to be able to express themselves, specifically through the medium of podcasting.


But they haven't stopped there. They created ShePodcasts LIVE: an in-person conference providing a safe space for female and nonbinary podcasters to engage in an educational podcasting conference curated to their interests and goals. ShePodcasts LIVE has become the largest in-person gathering of women podcasters, audio content creators, and podcast storytellers.

Suggested reading: 10 things we learned at She Podcasts 2021
The Ten News
Their impact
The Ten News podcast is a bite-sized podcast for kids that explains what's going on in the world. Each episode explores topics kids care about most, including events, sports, science, gaming, pop culture, entertainment, and more. The podcast uses kid-friendly language to break down complex issues and teach children what's happening in the world.
Creator and executive producer of The Ten News, Tracy Kaplan, realized that there weren't many options for kids to get involved in podcasting. She created an avenue to invite kids into the world of podcasting, but in a way that allows them to stay up-to-date with what's going on around the world. Kaplan created The Ten News to give kids ages 8-12 the context behind the headlines and learn about current events in a direct and engaging way. It breaks down several barriers between parents and children and leverages the complexity of current events with the comprehension capabilities of a developing child. The Ten News was also nominated for a Webby and was chosen to be part of the first class of podcasts in the Common Sense Media Selection program in 2022.
Crime Junkie
Crime Junkie is a weekly true crime podcast dedicated to giving listeners their fix. Host Ashley Flowers gives listeners the run-down of binge-worthy crimes in her casual, straightforward story-telling style. Crime Junkie debuted in December 2017 and has remained at the top of the charts since with over 500 million downloads, 630 stories, and $643,000 donated to charity.
Their Impact
Impact doesn't just stop at your podcast's success. You hold a range of influence over your listeners and your podcast's community. If you're looking to take the next step, you can even find some way to relate that issue to your podcast content and create new avenues to help others using your own network and resources.
A great example of this concept is podcaster Ashley Flowers and her nonprofit organization Season of Justice (SOJ). Season of Justice is a nonprofit dedicated to providing funds to law enforcement agencies and families to help solve cold cases.
SOJ provides grants to law enforcement for advanced DNA analysis solutions, such as forensic genealogy and next-generation sequencing. The organization also awards grants to families to support awareness campaigns and other initiatives that help to push cold cases forward.
Ashley Flowers, Founder & CEO of the Audiochuck network and host of the nationally recognized Crime Junkie podcast, launched the nonprofit Season of Justice (SOJ) in 2020.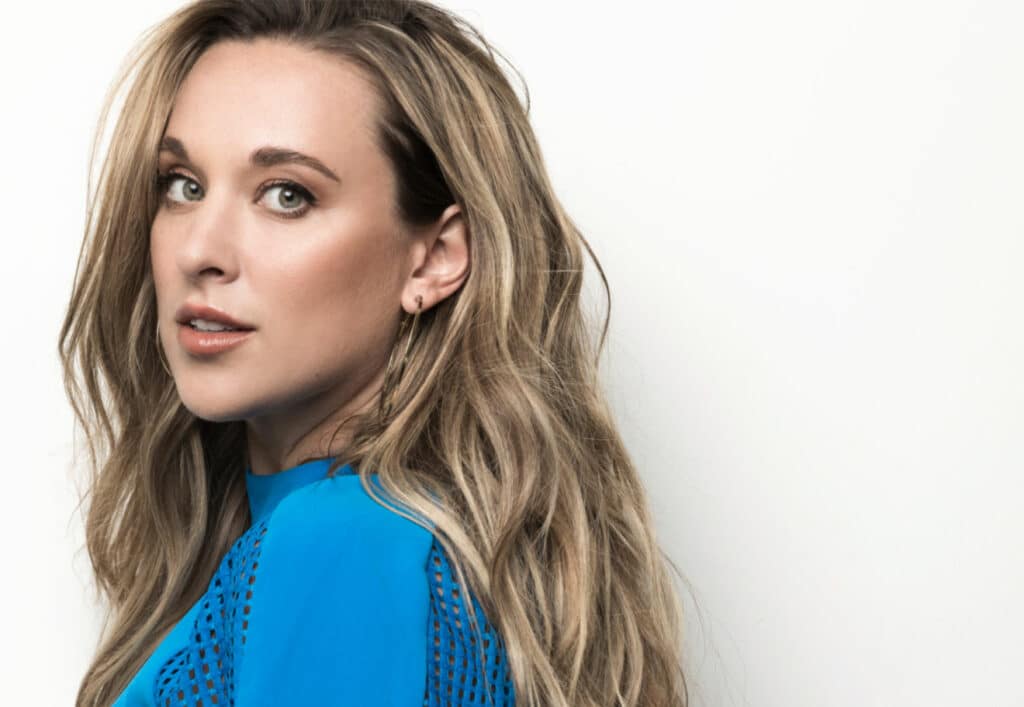 "I started SOJ to help bring some sense of closure to crime victims and their families," said Flowers. "I'm beyond appreciative of the passionate and engaged fans that follow our podcasts. Their support of our victim advocacy efforts continues to propel the mission forward."
Donations can be made through the nonprofit's website: www.seasonofjustice.org/donate. Any amount is appreciated and can help push these cases closer to being solved.
Somebody
In March 2016, 22-year-old Courtney Copeland wound up with a bullet in his back outside a Chicago Police station and died.
His mother, Shapearl Wells, went on to document her three-year investigation that sought answers in Courtney's death through the Somebody podcast. It was a seven-part co-production with The Intercept and Topic Studios, in partnership with iHeartMedia and Tenderfoot TV. The series documents Shapearl's quest for justice on behalf of her son. Throughout, she guides listeners to explore questions of police accountability and public trust. The podcast uncovered new evidence and a compelling list of suspects, calling the police to account for their actions.
Their Impact
Before Somebody became what it is today, Shapearl sought help from the Invisible Institute: an independent journalism production nonprofit on the South Side of Chicago. The Invisible Institute works to enhance the capacity of citizens to exercise co-responsibility with the government to maintain human rights and redress violations of constitutional rights.
While Somebody didn't originally start out as a podcast, the Invisible Institute funded and created the production in order to bring light to police brutality and the racial injustice in Courtney's case. The impact has been thousands of victims identifying with Courtney's story and taking to social media to demand justice from their law enforcement systems.
Suggested podcast: Turned Podcaster – Shapearl Wells + Alison Flowers, Somebody
Overall
Your podcast starts as a common interest among like-minded people. From there, it can become the tipping point for people wanting to support one another and take action on issues you've discussed on the show. They can continue the conversation long after your episode ends and connect with others through your podcast's social media, blog, and other online presence. Always aim to make an impact every day after with your podcast.
Looking for more ways to make an impactful podcast? Schedule a call with us to find out how you can grow your audience and influence by taking your podcast to the next level.