Hi. I'm Dennis Cooper, Chief Creative Officer at Resonate and creator of the hit true-crime podcast Culpable.
But before all of that, I was just an average guy with a desire to make a podcast. In 2019 I began investigating the suspicious death of Christian Andreacchio, but I had no idea that the podcast documenting the investigation would captivate the minds of millions of people and reach #1 on Apple Podcasts in just one week.
The number one question I get asked is how my team and I got Culpable from an after-work hobby to a chart-topping show. I'm here to tell you that while there was no single-trade secret, I've chalked it up to FIVE different tactics that I believe brought Culpable from a hobbyist podcast to a hit podcast.
On behalf of Resonate, I briefly want to share with you those five things that brought me success in hopes that it does the same for you.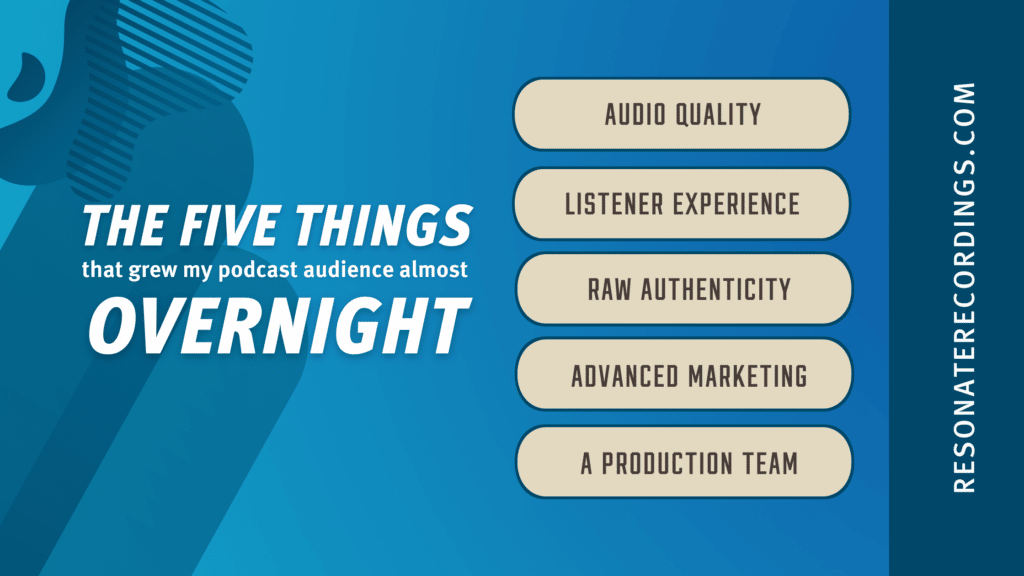 1. Audio Quality
The first thing I remember when looking back was how important audio quality was in attracting an audience. It wasn't enough that the content we provided was good, it needed to be clear. Nothing irritates me more than when I'm listening to a podcast I'm interested in but have to turn it off because of the awful scratching and popping noises in the background. Top-tier audio quality is an absolute must if you plan on submerging your audience into your story. Don't skimp on this vital step.
2. Listener Experience
Make strategic moves to help listeners feel invested in the story. Make them feel like they are along for the ride, whether it's through the use of on-the-ground natural sound, immersive SFX, or capturing people's emotions through human elements. It's about feeling the podcast, not just hearing it.
When we created Culpable, we wanted people to feel like they knew the family: the pain they've gone through, the overall effect of these very real emotions. When we were on the ground recording we wanted people to feel like they were right there beside us. We didn't want people to feel like they were just a listener, we wanted people to feel like they were a contributor.
The main goal here is to make sure that your listeners don't just listen to Monday's episode and then turn it off till next Monday. Find ways to immerse your audience so that they're thinking about your podcast day in and day out, building their own theories around the ideas you've given them. This brings me to my next point.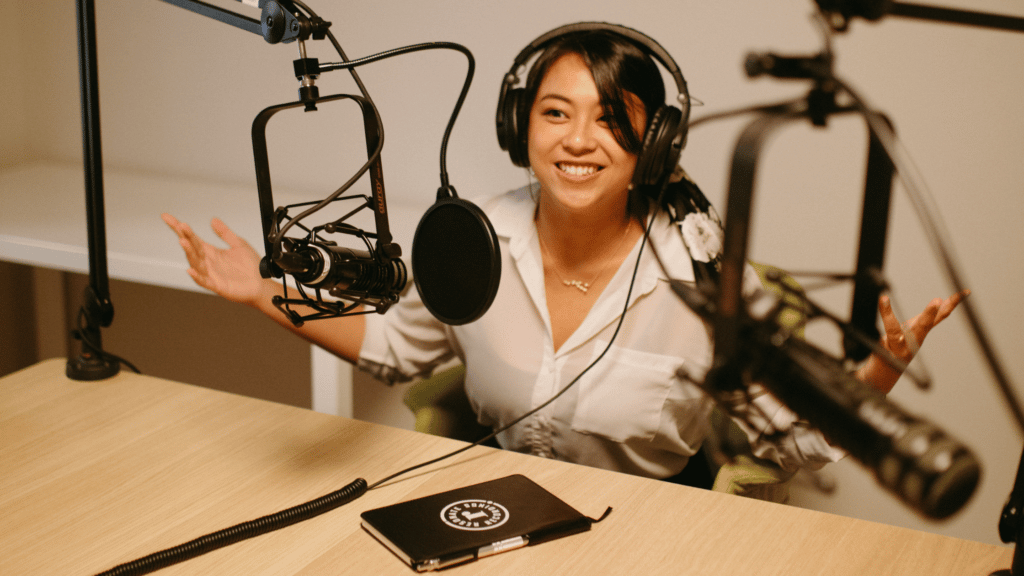 3. Raw Authenticity
The importance of being real with your listeners cannot be overstated. People naturally gravitate towards the truth, so as you make your podcast, seek the truth. When we created Culpable, we didn't just summarize what we heard–we let you hear it from the people involved themselves. The Andreacchio family, their friends and neighbors, and anyone who might have a connection to Christian. The raw emotion in their statements was beyond powerful – and it resonated with listeners across the nation. It wasn't my narration of the story so much as hearing it directly from the people in the story. If you can provide that raw and authentic element in your podcast, whether it's through an interview or a deep analysis that dives beyond the surface of your topic, people will listen.
4. Advanced Marketing
There's marketing, and then there's advanced marketing. marketing let's people know there's a podcast in existence. Advanced marketing gives people an undeniable reason to listen. It's not enough to raise awareness of your podcast, you need to give them a taste. For Culpable, it was through the eye-catching cover and episode art, the original theme song, and sneak peeks of upcoming episodes shared on social media. We even asked people to share their thoughts on the case and created Q&A episodes to answer their questions. Other fans became so invested that they created their own online forums, therefore generating buzz for us. The best results come from more than one mind, which brings me to my next and final point, an absolute necessity in making a successful podcast.
5. A Production Team
I cannot stress the importance of having a production team on your side. I was working a 9-5 in telecommunications when Culpable started. We started building it from scratch, which was far more difficult than we anticipated. We experienced the need for quality post-production firsthand, which was what led to the creation of Resonate in the first place. We saw a need and created a solution to share with creators, and have since shared it with over 3,000 different shows. 15 of those have hit #1 on Apple Podcasts, with many of them continuing to hit #1 in their genre. Long story short, don't go it alone. Surround yourself with experts, and make the most of your podcast production team.
And there you have it! I hope you can use this to help grow your podcast and share your success with us. If you're interested in learning more about the Culpable story, check out my episode of Turned Podcaster, where I go in-depth about how I got into podcasting, and give a behind-the-scenes look into the making of Culpable. Click here to listen.
Now's your chance to put those tactics into practice:
Work with a producer to plan your podcast with raw intention.
Enhance your audio and keep listeners coming back with our professional audio production.
Upgrade your podcast cover or episode art into something that'll catch the eye and attract your ideal audience, and
Learn how to market your podcast with an Advanced Marketing Consultation. Whatever it is, we've got your back.