Everyone knows a podcaster's best friend is named Mic. And everyone knows that joke was amazing. You're welcome. I'm here all week. Truth be told we all love a good joke and it's no doubt that many of us make time for comedy (in all its varied forms and fashions) to be a part of our daily life. Let's be honest, there's already enough going on around us to tempt us to become depressed and sometimes we just need a good laugh.
Maybe you're the witty person at work. Maybe you're the RomCom fanatic who just can't get enough. Maybe you're the person who is always on the search for some good stand up and love the art of the comedy craft (#guilty). The truth is, laughter is the best medicine and some of us live a well-medicated life. With the surge of popularity in podcasting recently, the trend around our human need to laugh has also taken flight. And as podcasting's popularity rises we are also seeing that comedians everywhere are taking to the mic in a whole new way. Well known comics like Chelsea Peretti, Theo Von, Greg Proops, Chris D'Elia, Ana Faris and Tom Segura have added podcasting to their repertoire as a new platform to espouse their lively views on life, current events and fellow humanity. If you're a fan of comedy and an avid podcast listener and you're just hoping that there's someplace in the universe where the two intersect, rest easy friend. Here are 8 trending comedy podcasts that will give you all the belly-laughing-goodness you're looking for as well as a few encore bonus options to add to the list.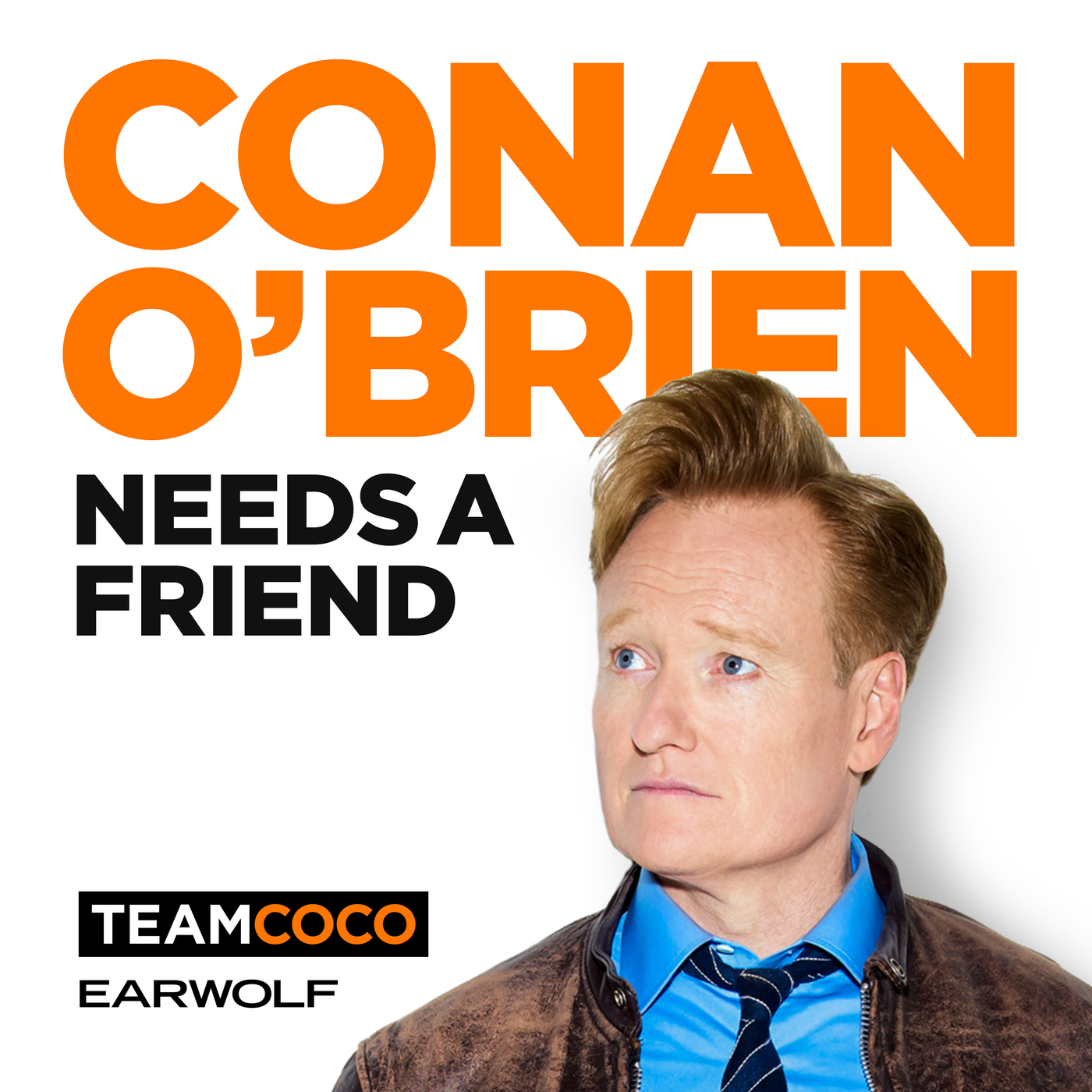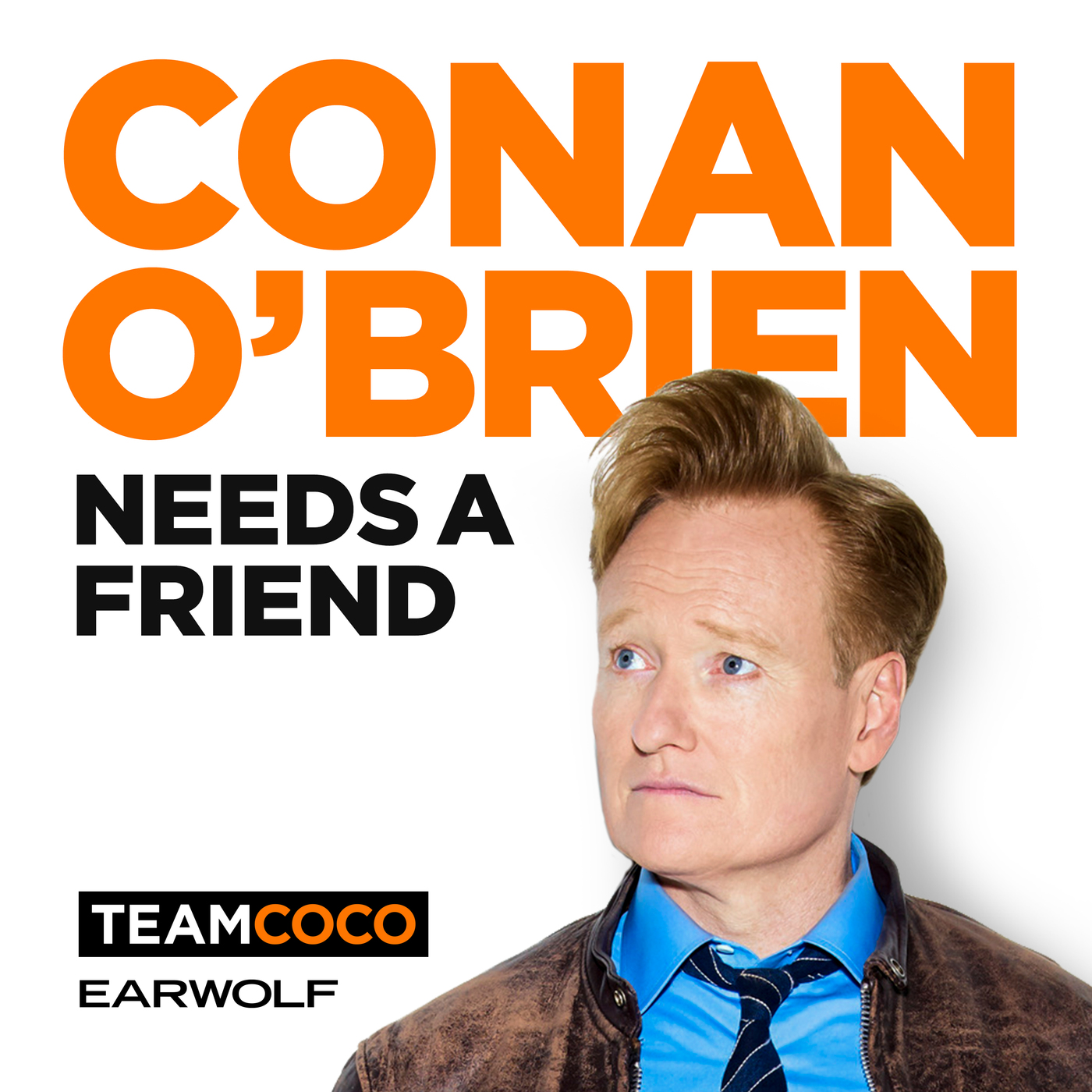 Yes, you read that right. Conan O'Brien the familiar comedic face (and I don't mean his face is comedic) and a staple of late night tv has now stepped into the world of podcastdom. You are no doubt familiar with Conan and his years of memorable late-night shenanigans. And while the Conan show is merely a sampling of what Conan has been doing in some capacity for basically a few decades, we now have the glorious addition of Conan O'Brien Needs A Friend for our entertainment. Here's the scoop. "After 25 years at the Late Night desk, Conan realized that the only people at his holiday party are the men and women who work for him. Over the years and despite thousands of interviews, Conan has never made a real and lasting friendship with any of his celebrity guests. So, he started a podcast to do just that. Deeper, unboundedly playful, and free from FCC regulations, Conan O'Brien Needs a Friend is a weekly opportunity for Conan to hang out with the people he enjoys most and perhaps find some real friendship along the way." The podcast is the brainchild of a partnership between Stitcher network's Earwolf and Conan's Team Coco and the result is everything you'd hoped it would be. While the podcast is still in the glory days of newness and is still earning its way into Apple Podcasts' New & Noteworthy, this is the validation you need not be a stranger to the podcast. Be sure to check out top episodes with names like Adam Sandler, Ron Funcher, Will Ferrell, fellow comedian-turned-podcaster Marc Marron and the delightful Kristen Bell.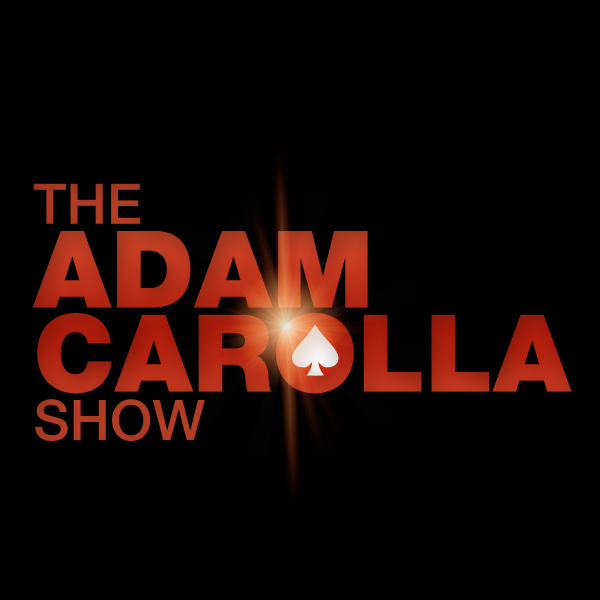 Another notorious funny man who has taken to podcasting is comedian Adam Carolla. The Adam Carolla Show is Carolla's contribution to the podcast world in partnership with the PodcastOne network. If you're not familiar with Adam Carolla, you're missing out, so start with a little review. The podcast premise is simple.  It's, "The new home for the rantings and ravings of Adam Carolla. The Adam Carolla Show is the #1 Daily Downloaded Podcast in the World. GET IT ON as Adam shares his thoughts on current events, relationships, airport security, specialty pizzas, politics, and anything else he can complain about. Five days a week and completely uncensored, Adam welcomes a wide range of guests to join him in studio for in-depth interviews and a front row seat to his unparalleled ranting. Let's not forget Bryan Bishop (Bald Bryan) on sound effects. Check it out as Adam hangs out with some of his pals like: Larry Miller, David Allen Grier, Dr. Drew Pinksy, Dana Gould, Doug Benson, and many, many more." Yes, you read that correctly. The Adam Carolla Show has been dubbed the most downloaded daily podcast in the world. Translation? I guess he's doing ok for himself. The podcast offers listeners lots of content with trending recent conversations with guests like Tom Arnold and Jordan Harbinger, Gary Sinise and Hollywood Hand Me Downs and Perez Hilton. Make sure you check it out to see what all the hype is about!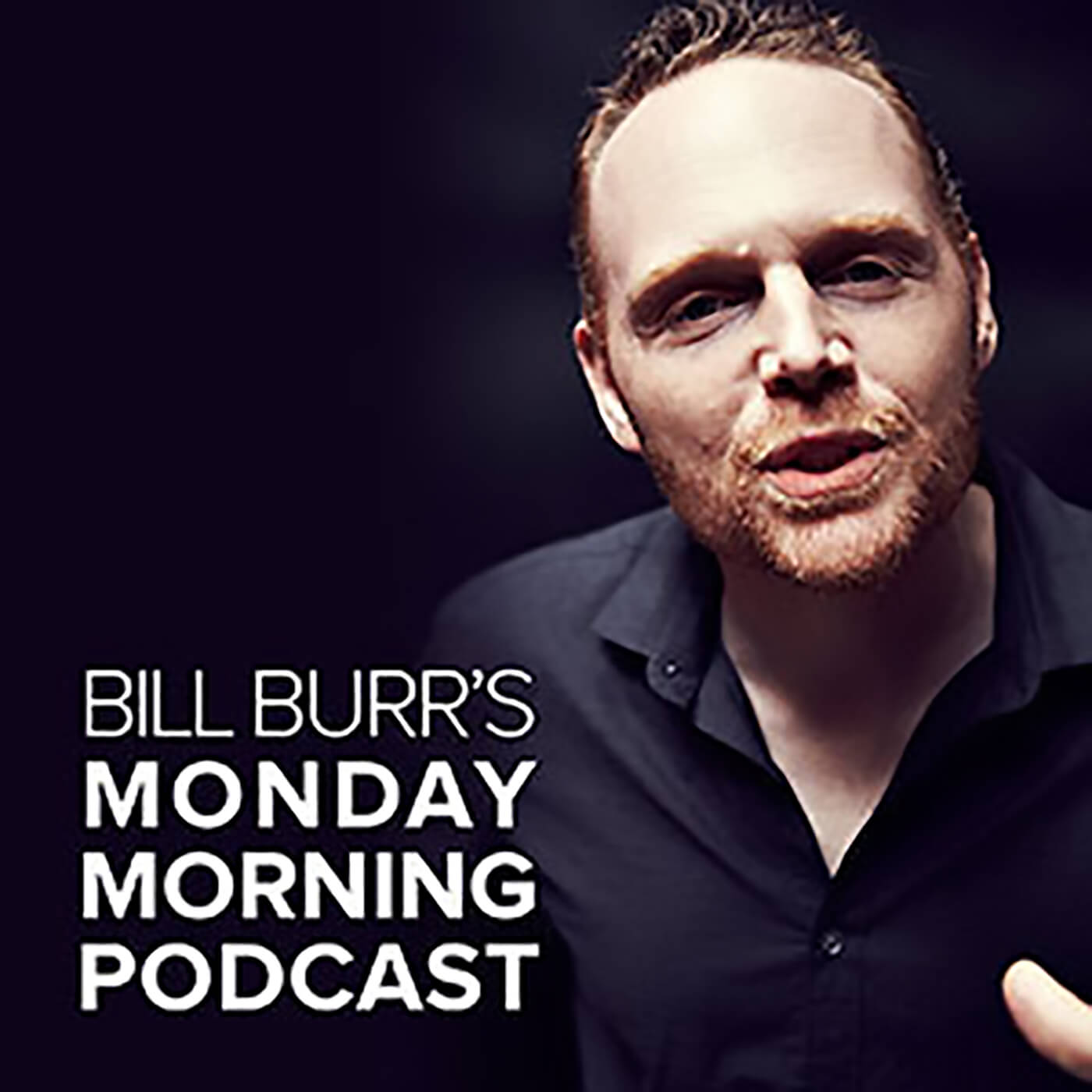 If you are a fan of stand up then you will almost undoubtedly know the name behind the voice behind the mic of this next podcast. Bill Burr has been part of the standup scene for some time and has also made appearances on various television shows and movies. Bill is known for his straight-forward and no-holds-barred comedic style…which is consequently also his approach to life. In the Bill Burr's Monday Morning Podcast, Bill brings his comedic stylings to the world of podcasting for a weekly review on life. The premise of the show is much like Bill's personality. Straight to the point. "Bill Burr rants about relationship advice, sports and the Illuminati." Fair enough. This bi-weekly podcast made its debut in October 2018, releases weekly on Monday's (duh) as well as Thursday's and hasn't looked back since kicking things off. Episodes range in length between 1 and 3 hours and offer listeners a range of topics. Check out his conversations with Judd Apatow and Brian Regan to whet the whistle.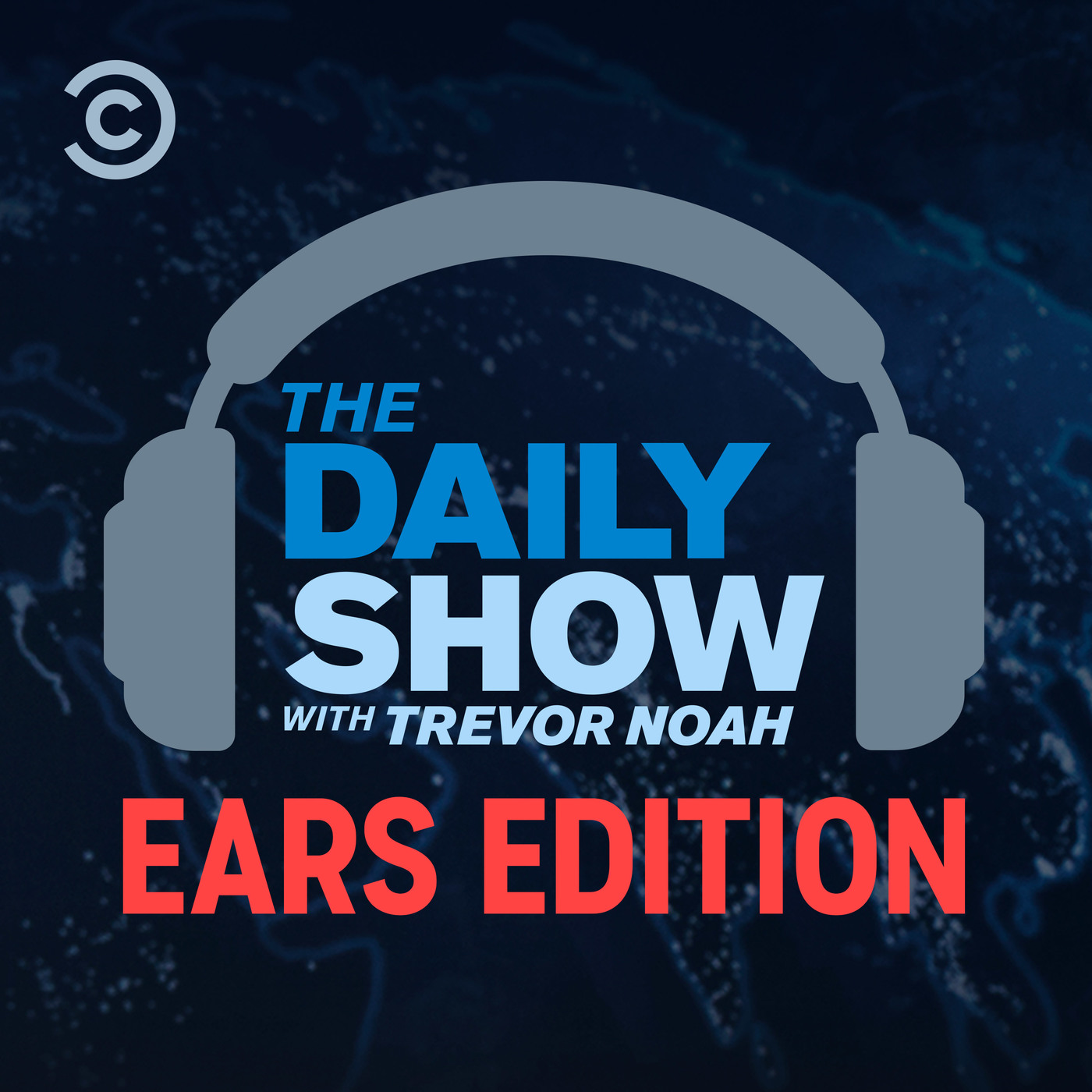 If you're like me then you love the chance you get to tune in for nightly talk shows. There's just something about the comedic relief of a great host, paired with satirical reviews of daily trending topics and hearing from pop culture icons on what they're up to these days. The Daily Show with Trevor Noah is Comedy Central's contribution to the late night tv space, hosted by the witty Trevor Noah (who has stepped into the formidable shoes of the giant known as John Stewart). In this show, "Trevor Noah and The World's Fakest News Team tackle the biggest stories in news, politics and pop culture." And while that's all well and good, maybe you're a fan of the show who is just too busy to sit down and tune in and you're looking for a more mobily consumable format of the show. Then you're in luck! With the podcast you can, "Listen to highlights and extended interviews in the "Ears Edition" of The Daily Show with Trevor Noah. From Comedy Central's Podcast Network." Make sure to tune in and stay on top of all things comedic and relevant!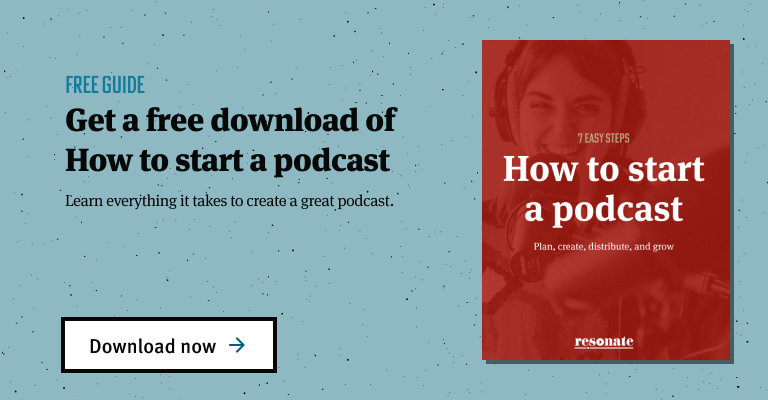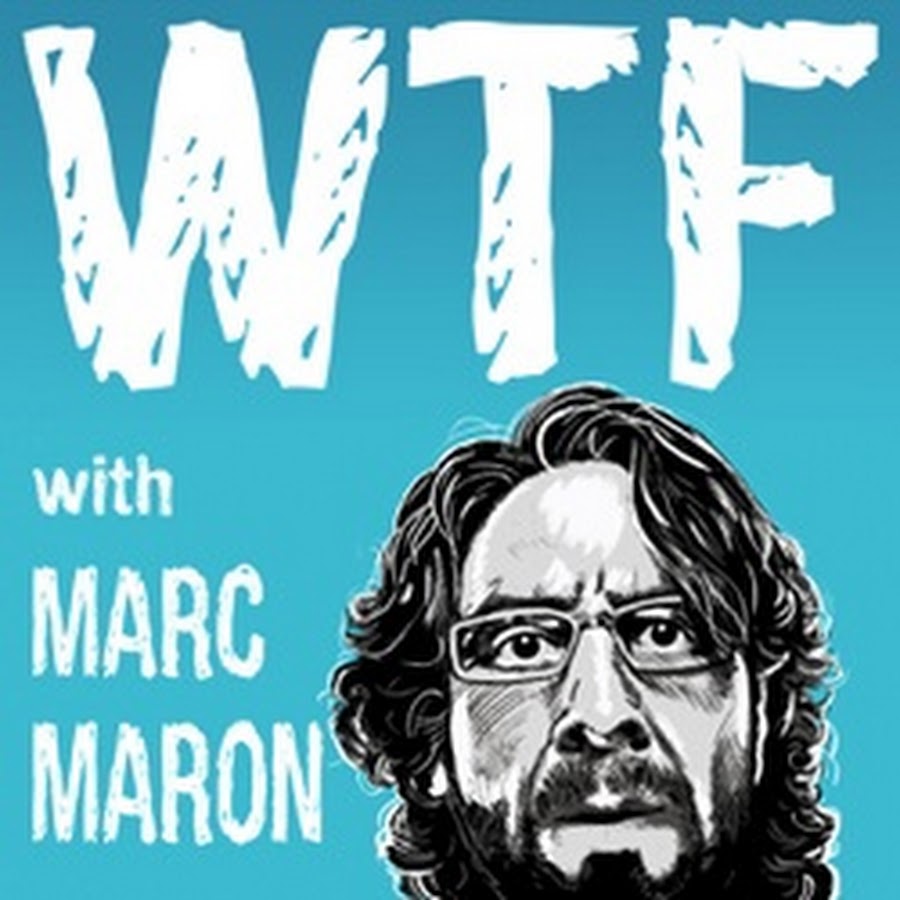 Another stand-up comedian that has had a tremendous run in the podcasting world is Marc Maron and his fan-favorite podcast WTF with Marc Maron. If you're a fan of comedy, then Marc is most assuredly a familiar name. "A legend in the stand-up community, Marc has appeared on many television talk shows, including David Letterman, Craig Ferguson, Jimmy Fallon, Jimmy Kimmel, Seth Meyers, Charlie Rose and Bill Maher. He has appeared on Conan O'Brien more than any other comedian." So…what about his podcast? "WTF with Marc Maron is a twice-weekly podcast hosted by comedian Marc Maron. This top-rated and critically acclaimed show features interviews with comedians, as well as others in the entertainment and radio communities. Asking complex philosophical questions, he uncovers surprising and often touching reactions from his guests." The lineup of guests Marc offers is second to none, which can also be said about the content he offers in his discussions. Popular episodes include conversations with actress Jennifer Lawrence, comedian Melissa McCarthy, funnyman Paul Rudd, the iconic Jay Leno and the former President Barack Obama just to name a few. No bigs. If you're looking for engaging conversations with some of the top A-listers (with a comedic spin), be sure to check out this podcast! New episodes drop every Monday and Thursday so tune in!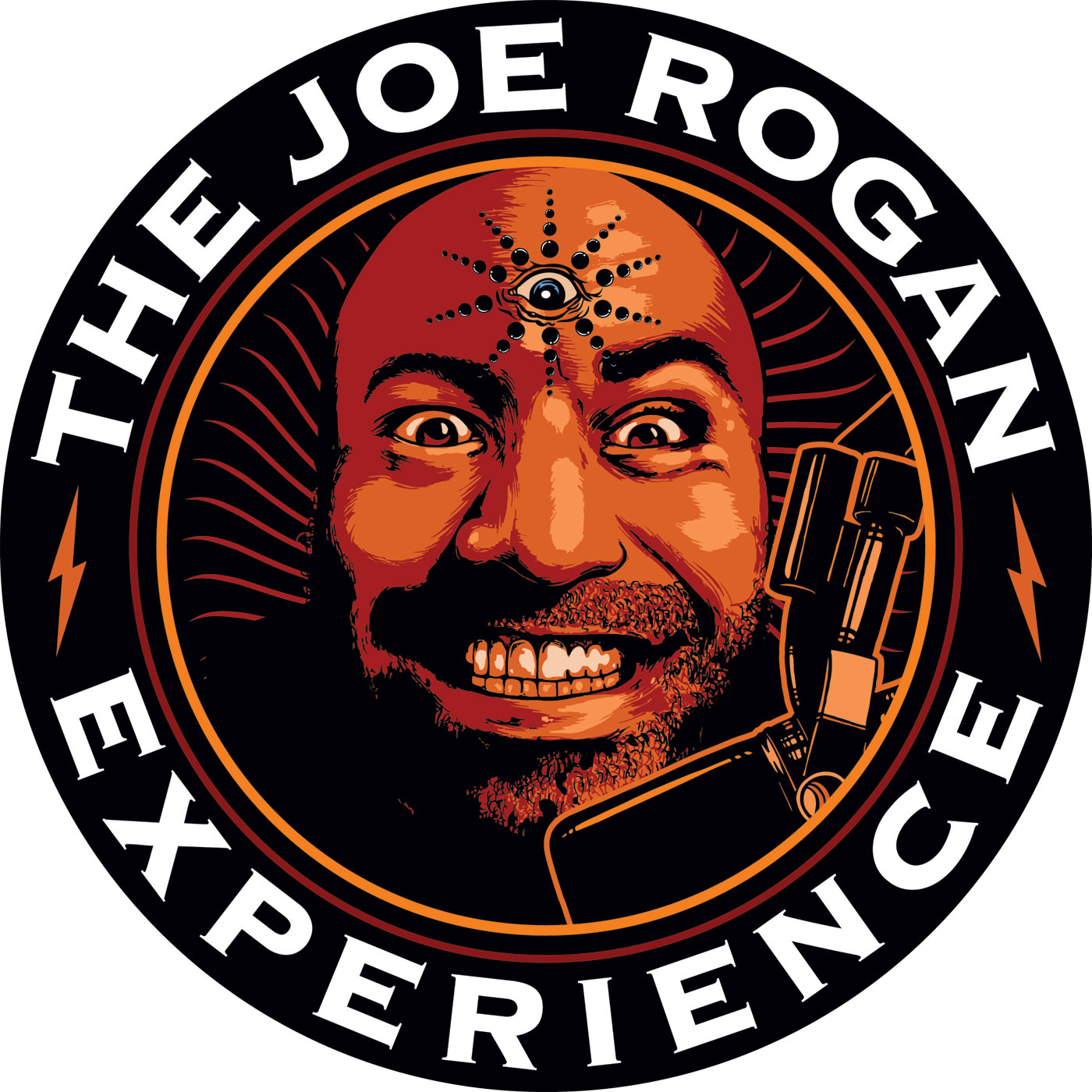 For an altogether different type of comedic podcast, look no further than The Joe Rogan Experience. If you haven't at least heard of this podcast, then you are very likely out of touch with podcasting as a whole as this podcast is regularly topping the Comedy genre charts not to mention being a nearly daily guest on the Top Episodes category. The reality is, if you sign in to the Apple Podcasts platform, Joe Rogan is sure to be lurking just a click away. So what's this podcast all about? "The Joe Rogan Experience podcast is a long-form conversation hosted by comedian Joe Rogan with friends and guests that have included comedians, actors, musicians, MMA fighters, authors, artists, and beyond." Aside from being the host of the podcast, Joe is known for being a "Stand up comic, mixed martial arts fanatic [and] psychedelic adventurer." The podcast features over 1,200 episodes of entertaining goodness and provides it's loyal listeners a broad array of content. Top 2018 episodes included interviews with Elon Musk (this one is a special treat), holistic medicine guru Dr. Andrew Weil, sleep and dream expert Professor Matthew Walker and popular author and cosmologist Neil deGrasse Tyson. Many of the episodes clock in around 3 hours, so you may have to carve out a good part of your day to tune in. But trust me. It's worth it. Let the comedic relief (and sometimes straight-up-bananas conversations) of Joe and company give you something to chew on.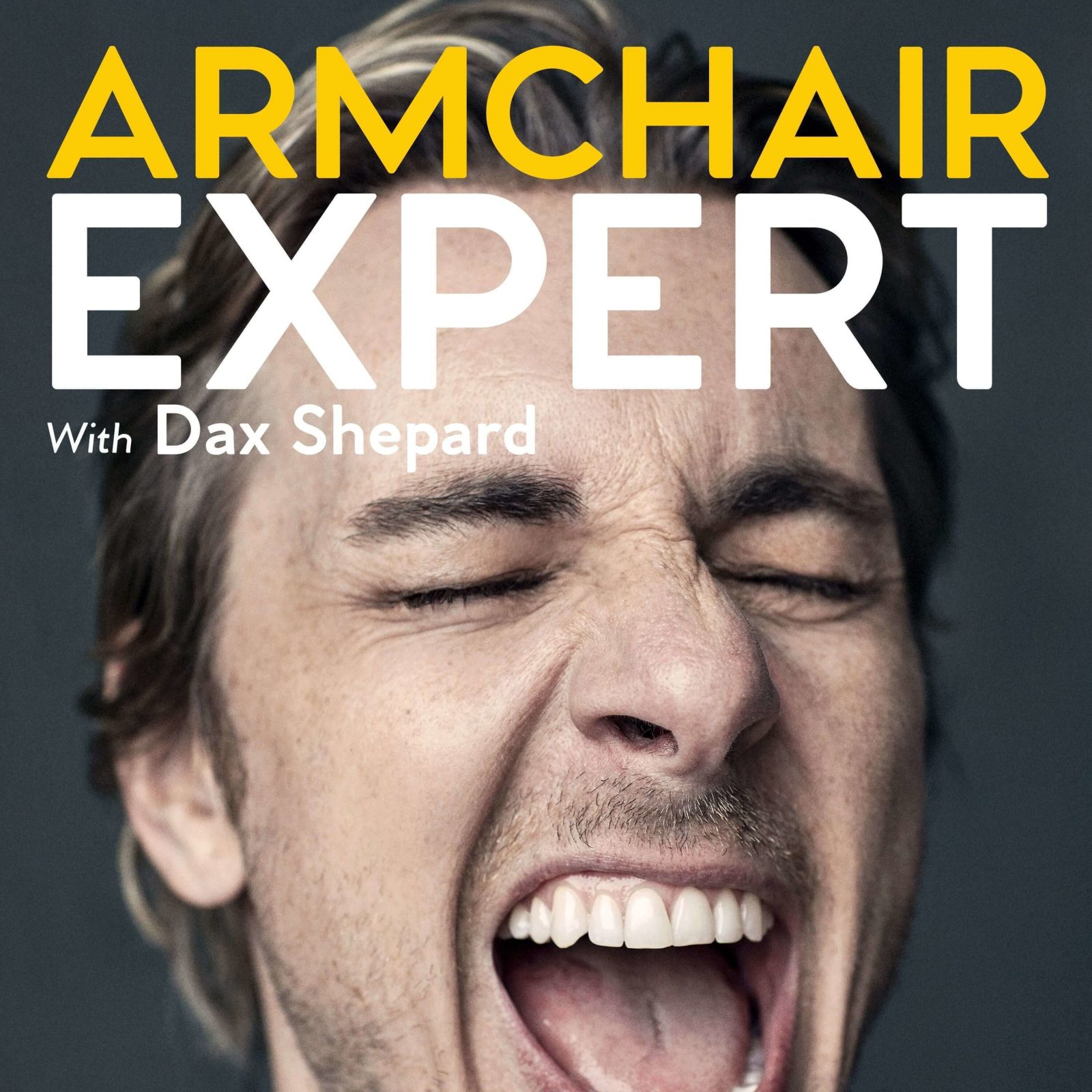 Celebrities and podcasts seem to be a trend that's steadily growing in popularity these days. This is no doubt met with mixed emotions. I mean, if there's one group of people who don't need any more limelight, celebrities are it. Right? To be fair, that's painting with broad brush strokes. Some celeb pods are a great listen and are pretty entertaining. Enter actor and funny man Dax Shepherd and his podcast Armchair Expert. Rather than stealing his thunder, here's his take on it. "Hi, I'm Dax Shepard, and I love talking to people. I am endlessly fascinated by the messiness of being human, and I find people who are vulnerable and honest about their struggles and shortcomings to be incredibly sexy. I invite you to join me as I explore other people's stories. We will celebrate, above all, the challenges and setbacks that ultimately lead to growth and betterment. What qualifies me for such an endeavor? More than a decade of sobriety, a degree in Anthropology and four years of improv training. I will attempt to discover human "truths" without any laboratory work, clinical trials or data collection. I will be, in the great tradition of 16th-century scientists, an Armchair Expert." This podcast offers weekly releases and welcomes conversations with guests like actress Kristen Bell (who also just happens to be Dax's wife), Ashton Kutcher and everyone's favorite Ellen Degeneres just to name a few. Each episode is a refreshingly candid talk with the guest of choice. Top episodes include convos with actress Mila Kunis, the iconic Jimmy Kimmel, Dax's fellow Parenthood star Lauren Graham and comedic actor Seth Rogen. Spend some time with the Armchair Expert and you won't be sorry!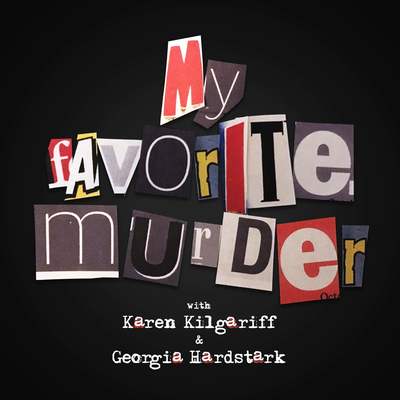 If you're a fan of the funny and are open to some comedic gruesomeness, then look no further. Truth be told many true crime and thriller podcasts present their content with legit somberness, seriousness and really are just sharing cold hard facts in a chilling way. But a comedic and refreshing deviation from this approach is the My Favorite Murder with Karen Kilgariff and Georgia Hardstark podcast, which offers a laughable and irreverent approach to dark…and gruesome content. "Since its inception in early 2016, the show has broken download records and sparked an enthusiastic, interactive "Murderino" fan base. "A top 10 regular on iTunes' comedy podcast chart, My Favorite Murder has been featured in Entertainment Weekly, The Atlantic, Nylon, and Rolling Stone magazine." Be sure to check out their cleverly named episodes like Murderous TENdencies, What the Helleven, Thirteen Going On Murdy and Twenty Six Six Six. While you may be able to trade in the heebie-jeebies for laughs, it's still worth the listen! The podcast is hosted by comedian Karen Kilgariff with co-host Georgia Hardstark. Go listen!
Honorable Mentions
While this list is by no means exhaustive, it's a good place to start. Like everything else in life, you gotta find what works for you and stick with it. So, try on a few of these podcasts and see what you like! For more options, here are a few honorable mentions that are also worth the listen but just didn't make the cut. It's ok, life happens.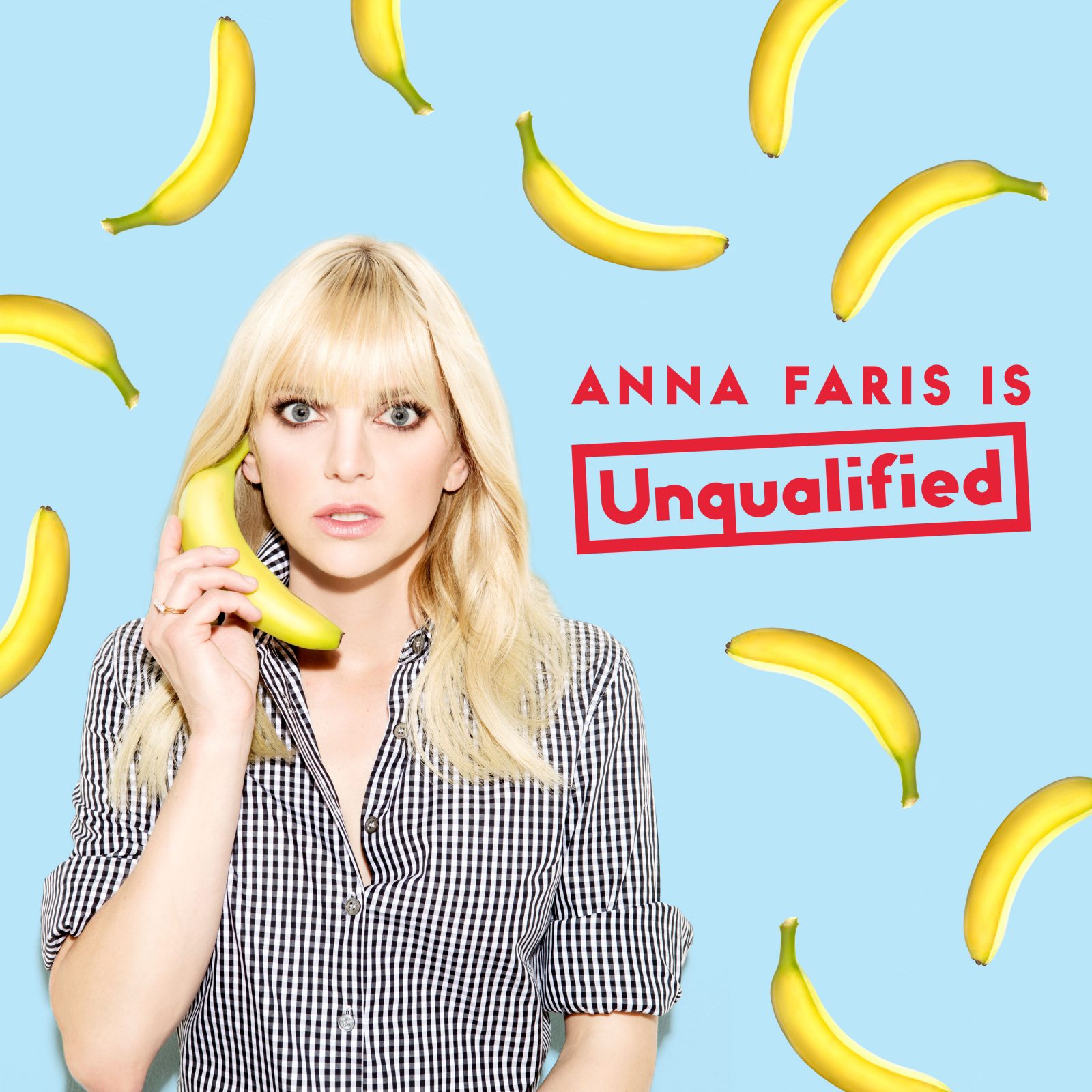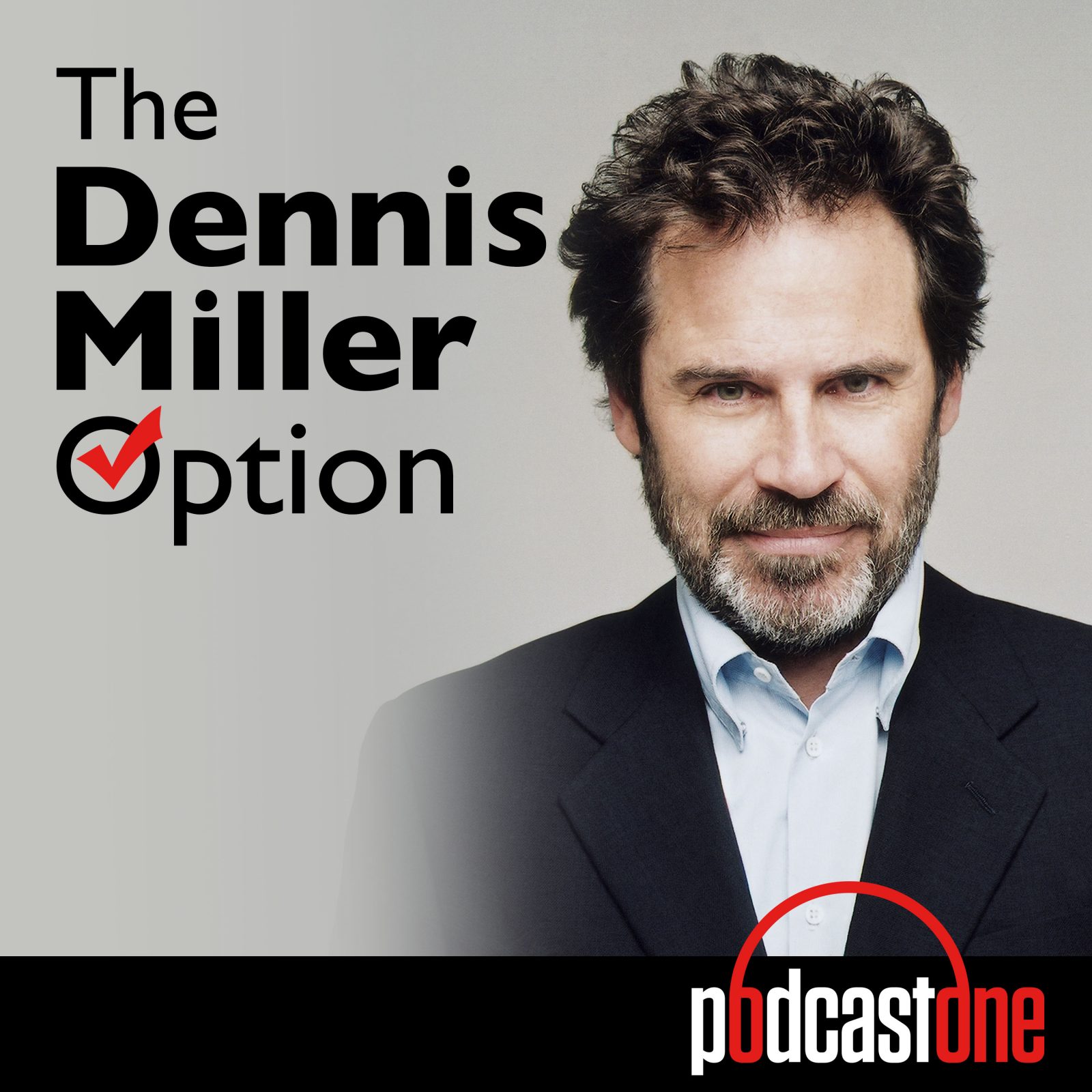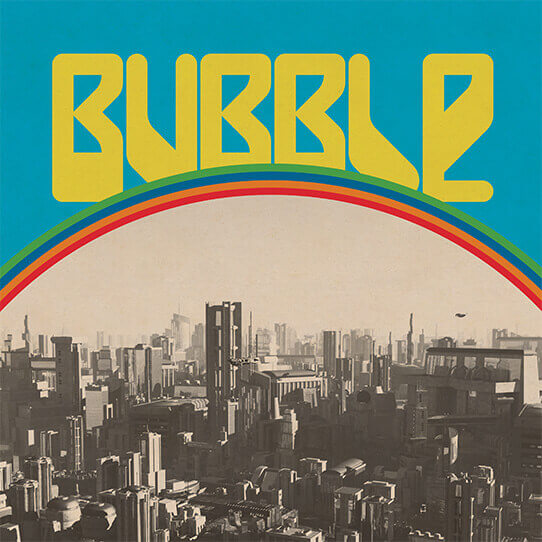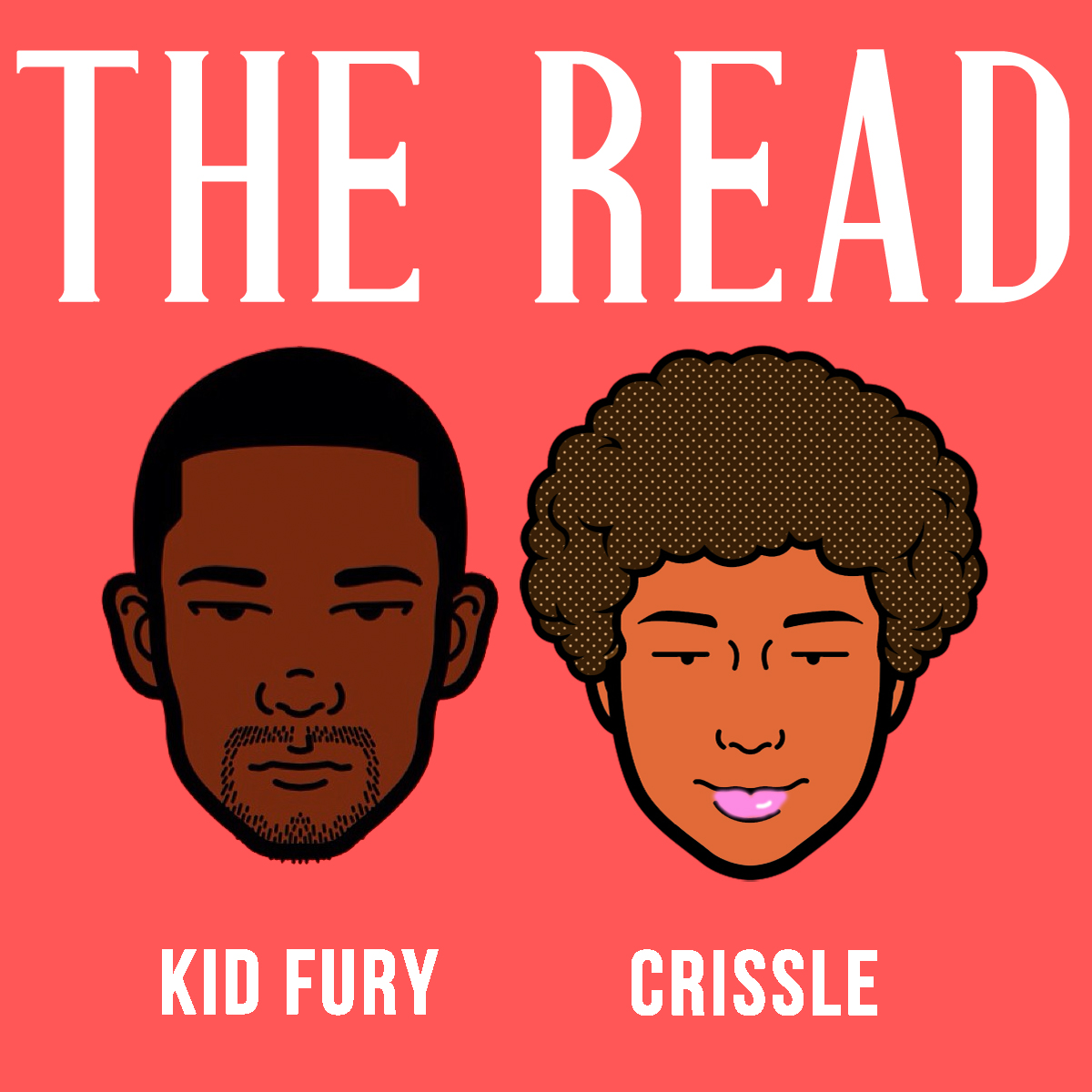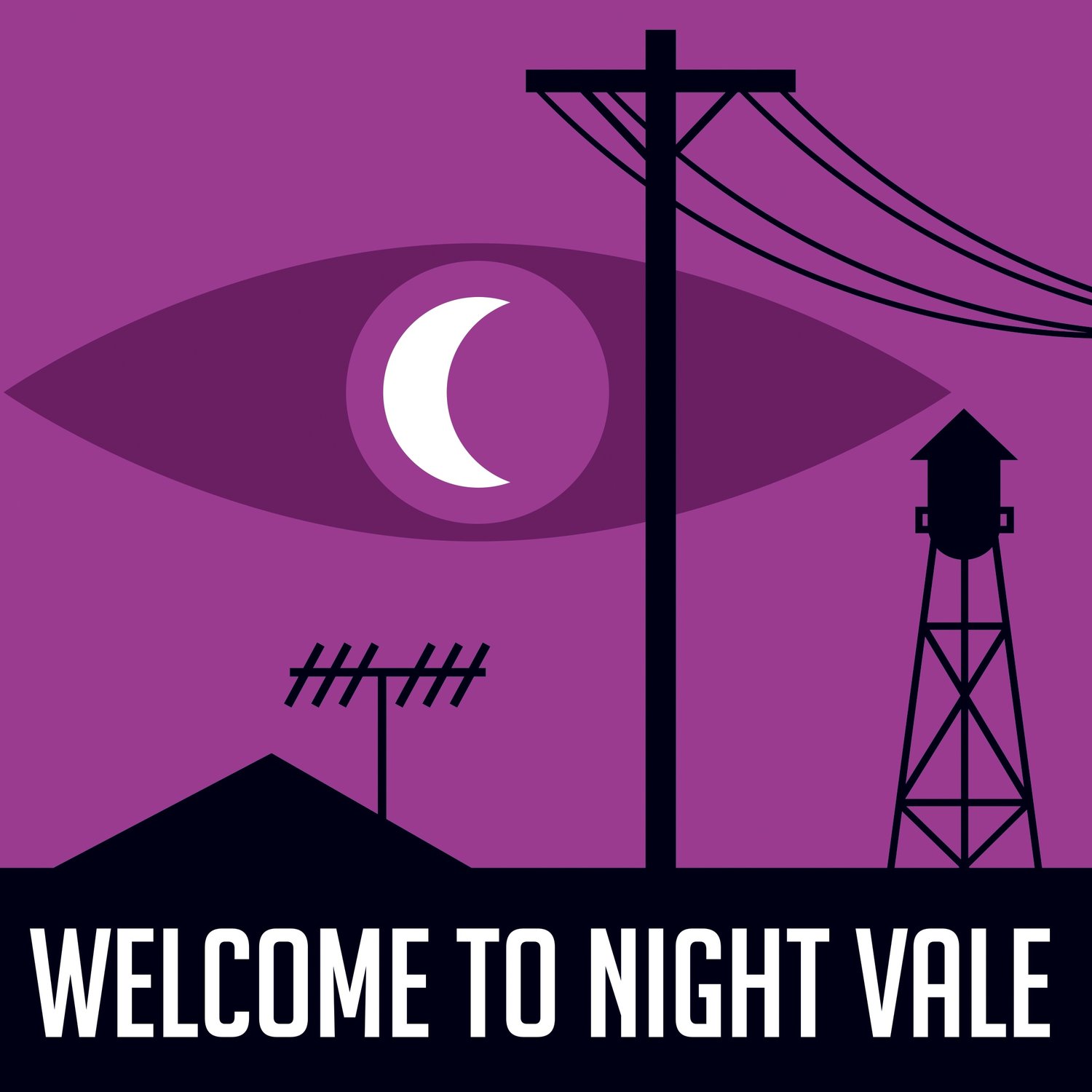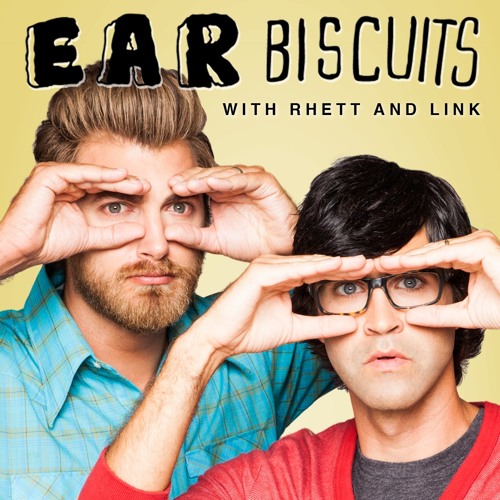 Have some additions to our list or got some feedback you'd like for us to hear? If you want to talk to our team to pick our brains on this idea, we'd love to hear from you. Feel free to check out our site, drop us an email or set up a call with a team member.
---
Related Resources: