Life is happening right in front of our eyes. We wake up, eat, work, sleep, repeat. And while the daily grind of life can feel dizzying sometimes (and downright exhausting, right?)…
We're all looking for ways to add in a little spice to our life and enjoy the time we have on this spinning green globe. One great way of disconnecting, getting the juices flowing and broadening our horizons is by reading, watching and listening to the things that inspire us. For some of us, that means dedicating ourselves and our time to the here and now.
But sometimes that means digging in and learning about things have already happened. While many of us may not choose to classify ourselves as "history buffs" (though there are some who would and you know who you are…), the content we consume and the trends in our society show that we love history. It should be no wonder really since any new biographical movie is likely to draw in millions of viewers. And the latest season of the historical period drama will have avid fans hanging on in suspense to see how the story unfolds.
Truth be told, our culture loves stories and loves to hear the details, facts and anecdotes about the stuff that has already happened…and (often times) to people who have already died. But our identifiable love for history aside, another surging trend today is the popularity of podcasting. Podcasting has become a significantly favored way for people to consume media in today's current tech age. And it shows no signs of stopping. So. If you like history and you like podcasts, you've come to the right place. This post is a current list of today's most popular history podcasts being curated just for your listening pleasure. But history podcasts, like all podcasts, come in a broad range of flavors, styles and topics to ensure everybody will have something to love. So sift through, see what strikes you and settle in to see what all the hype is about!
1. Our Fake History

Have you ever stopped to think about all the facts and details about history we've accumulated in our lifetime? It's mind-boggling. But how can we know these things really happened? How can we verify the accuracy of them? I mean, we weren't there, right? If this cognitive spiral sounds familiar, then Our Fake History is the podcast for you. "Our Fake History is an award-winning podcast about myths people think are history and history that might be hidden in myths. Have you ever heard that old story about how Napoleon shot the nose off the Sphinx, or that Shakespeare was an illiterate fraud, or that Queen Elizabeth was actually a man? This show explores those tall-tales and tries to figure out what's fact, what's fiction, and what is such a good story it simply must be told. The podcast combines storytelling, humor, and historical detective work to create a show that is good for both history buffs and anyone who loves a good story.
The podcast is produced in Toronto, Canada, by Sebastian Major with help from his wife Beth Lorimer. Sebastian is a teacher, musician, and storyteller who is passionate about all things weird and wonderful from the past." If you're looking for the real answers behind some of history's most famous (or infamous) people and events, then look no further.
Best Episodes of Our Fake History:
You'll be sure to keep coming back for a regular dose. Mind. Blown.
The art of letter writing is, for all intents and purposes, a bygone concept now in 2019. Who has time for pens and paper?! With options like email and texting at our disposal, it just makes life more convenient, albeit at the expense of sacrificing something tangible and eternal like a handwritten, thoughtful letter. There's no doubt that a handwritten letter has a rich meaning and is in many ways, a large part of history. This is the main emphasis behind the history-inspired podcast Letters from War.
Interested? "Hundreds of letters, written between brothers fighting in the Pacific during World War II. Almost one a day, for every day of the war. The letters detail everything from the monotony of training, to the struggles of the Great Depression back home, to the prospects for the Chicago Cubs, and ultimately the horrors of some of the most intense and significant battles of the war in the Pacific. In this podcast, you'll hear the story of these brothers — the Eyde brothers — and of World War II, as told through their letters, in their own words."
This podcast offers 8 excellent episodes and is an enthralling look into the events these brothers endured during their time at war through the use of voice actors and helps the listener feel the power of our history as shared in these letters. Letters from War is a product of The Washington Post. Be sure to check out the series on Apple Podcasts, Google Podcasts or whatever directory you listen to podcasts on.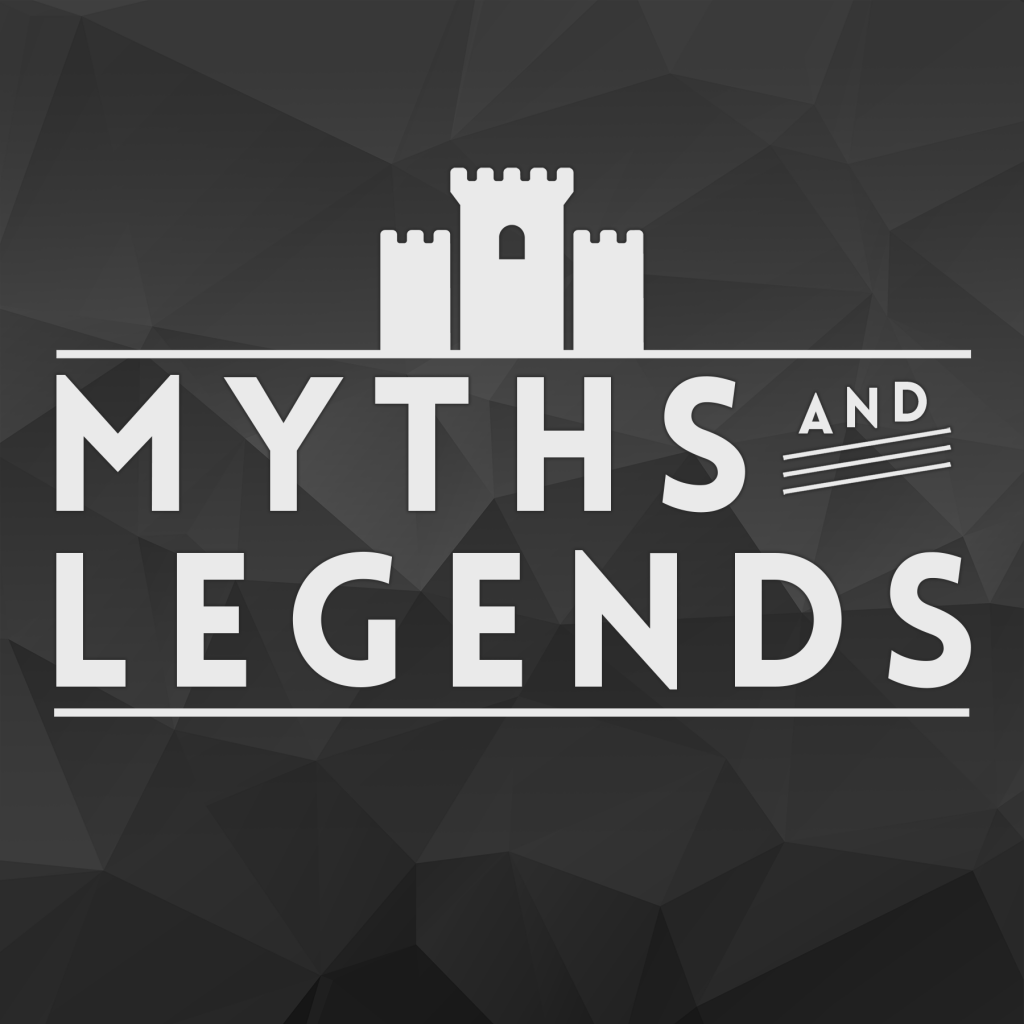 Even as kids were drawn to the world of fantasy, myth and legends. We're mesmerized by the tales of battles, knights, bandits, dragons, heroes, kings and kingdoms. There's just something about myths and legends that keeps us coming back for more. But what if there is more to these beloved stories than just adventure and true love? Thankfully, there's the Myths and Legends podcast. "Ever wonder about the original stories behind King Arthur and his legendary knights, Robin Hood, or Aladdin? Did you know that fairy tales weren't originally for children and are way more bizarre, ridiculous, and interesting than you ever thought possible? Maybe you've heard of characters like Thor, Odin, and Hercules from modern movies- stories stretching back centuries. Well, the originals that inspired the adaptations are even better. This show brings you folklore that has shaped our world. Some are incredibly popular stories you think you know, but with surprising origins. Others are stories that might be new to you but are definitely worth a listen. These are stories of magic, kings, Vikings, dragons, knights, princesses, and wizards from a time when the world beyond the map was a dangerous, wonderful, and terrifying place." This podcast dives deep into the history behind the storylines and characters we are familiar with but many times, know little about. The podcast kicked off in 2015 and offers insight into stories like the Knights of the Round Table, Aladdin, Vikings, King Arthur, Dragons among many, many more. This is one podcast you do not want to miss out on!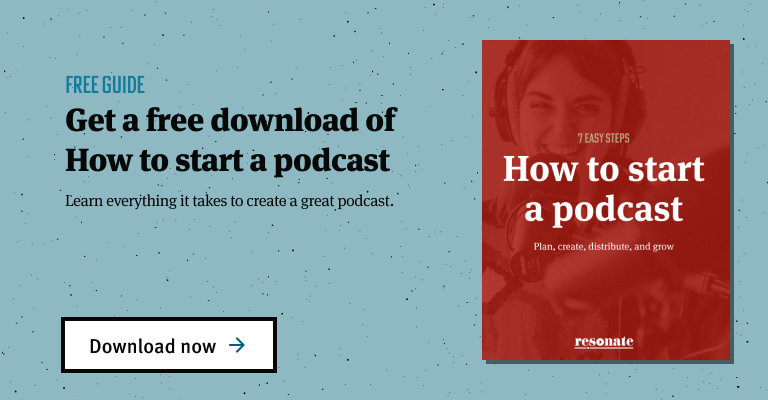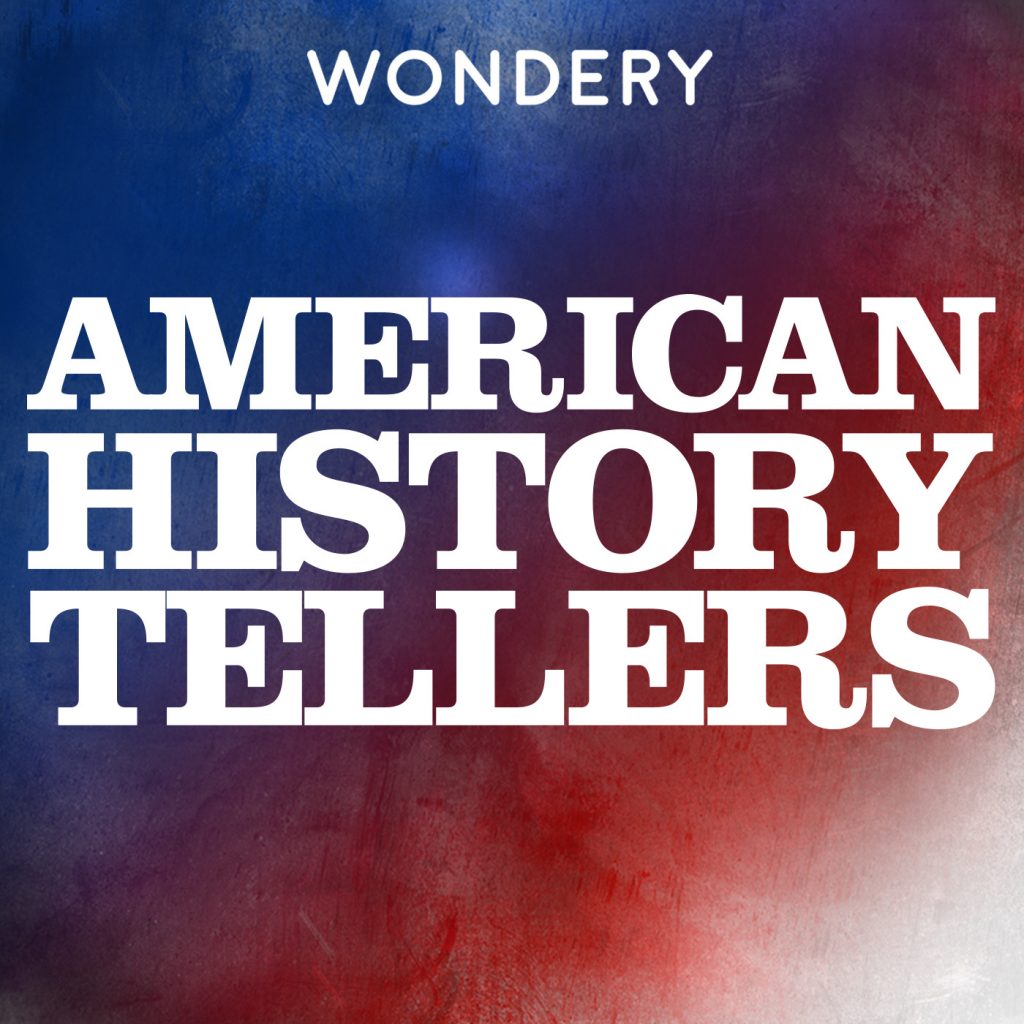 Sometimes there's nothing better than just simple, straightforward, good-old-fashioned US history. If this is up your alley be sure to check out the American History Storytellers podcast. So what's on the lineup? "The Cold War, Prohibition, the Gold Rush, the Space Race.
Every part of your life -the words you speak, the ideas you share- can be traced to our history, but how well do you really know the stories that made America? We'll take you to the events, the times and the people that shaped our nation. And we'll show you how our history affected them, their families and affects you today. Hosted by Lindsay Graham (not the Senator).
From Wondery, the network behind Tides Of History, History Unplugged, Fall Of Rome and Dirty John." The podcast is a wonderful addition to the history genre and is definitely worth a listen. American History Tellers was produced in partnership with the podcast network Wondery.
Best Episodes of American History Tellers: 
You'll be hard-pressed to find a better podcast resource for American History than American History Tellers!
We all love a good story, right? That's part of the reason we love learning about the past so much. There are just so many great stories! This next podcast offers up incredibly engaging stories from the past in a very unique way. In addition to having a great concept and engaging content, The Way I Heard It is hosted by none other than Mike Rowe (what's not to love?!). "All good stories have a twist, and all great storytellers are just a little twisted. Join me for a different take on the people and events that you thought you knew, from pop culture to politics, Hollywood to history… The Way I Heard It is a series of short mysteries for the curious mind with a short attention span. DISCLAIMER: Each episode of The Way I Heard It is a true story about a real person, place, or thing. With respect to the facts, I try to be as accurate as possible. However, the Internet is full of conflicting accounts, and it's entirely possible you might hear me say something about a person or an event that contradicts something you heard or read elsewhere. If so, feel free to bring any discrepancy to my attention. Just remember – I'm not wrong. It's just the way I heard it…"
Best Episodes of The Way I Heard It:
Good luck turning this podcast off!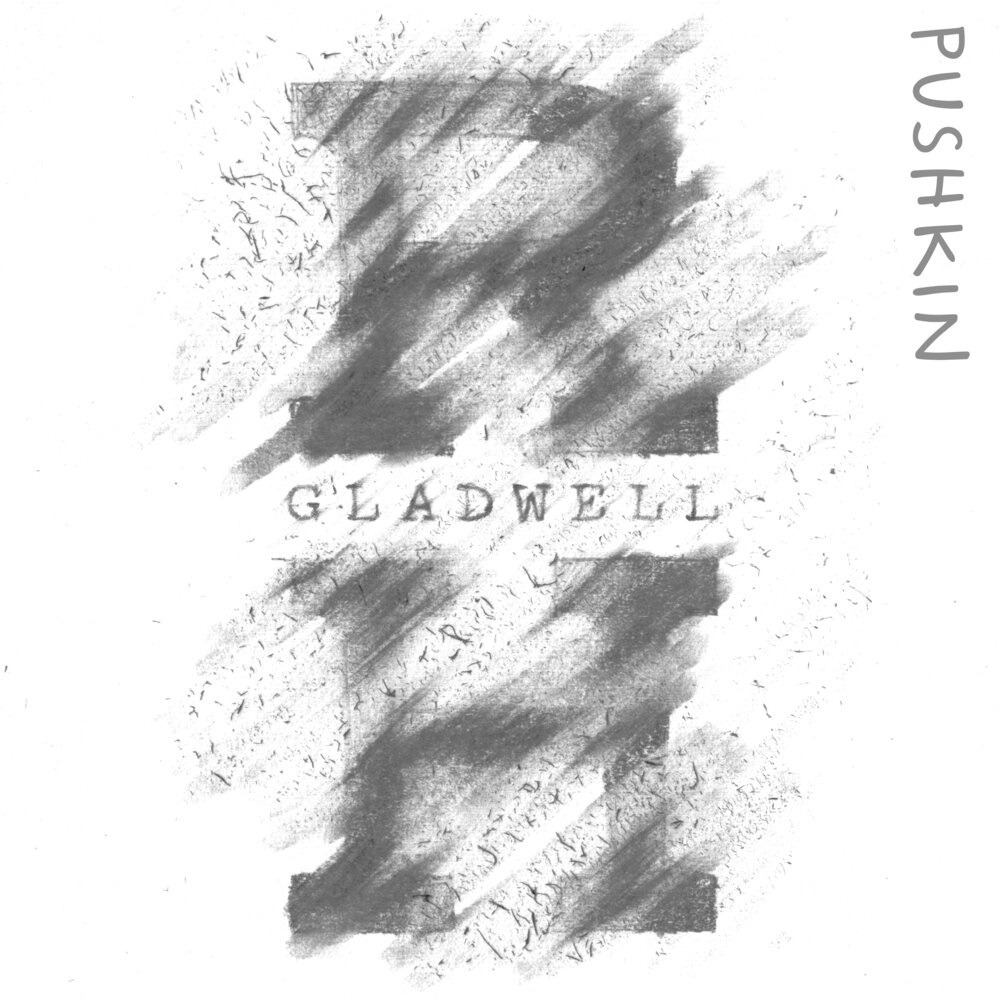 There are podcasts about history and then there's Revisionist History with author and all-around engaging host, Malcolm Gladwell. Truth be told, in many ways, this podcast is in a league of its own. Why, you ask? "Revisionist History is Malcolm Gladwell's journey through the overlooked and the misunderstood. Every episode re-examines something from the past—an event, a person, an idea, even a song—and asks whether we got it right the first time. From Pushkin Industries. Because sometimes the past deserves a second chance."
Malcolm Gladwell is known as an author of five New York Times bestsellers — The Tipping Point,  Blink, Outliers, What the Dog Saw, and David and Goliath. He has been named one of the 100 most influential people by TIME magazine and one of the Foreign Policy's Top Global Thinkers." So what's the format? "Each week for 10 weeks, Revisionist History will go back and reinterpret something from the past: an event, a person, an idea. Something overlooked. Something misunderstood."
The podcast is created in combination with Panoply and is currently on its third riveting season. And the range of topics covered is extremely broad.
Best Episodes of Revisionist History: 
There's literally something here for everyone (and all hosted by the one and only Malcolm Gladwell)!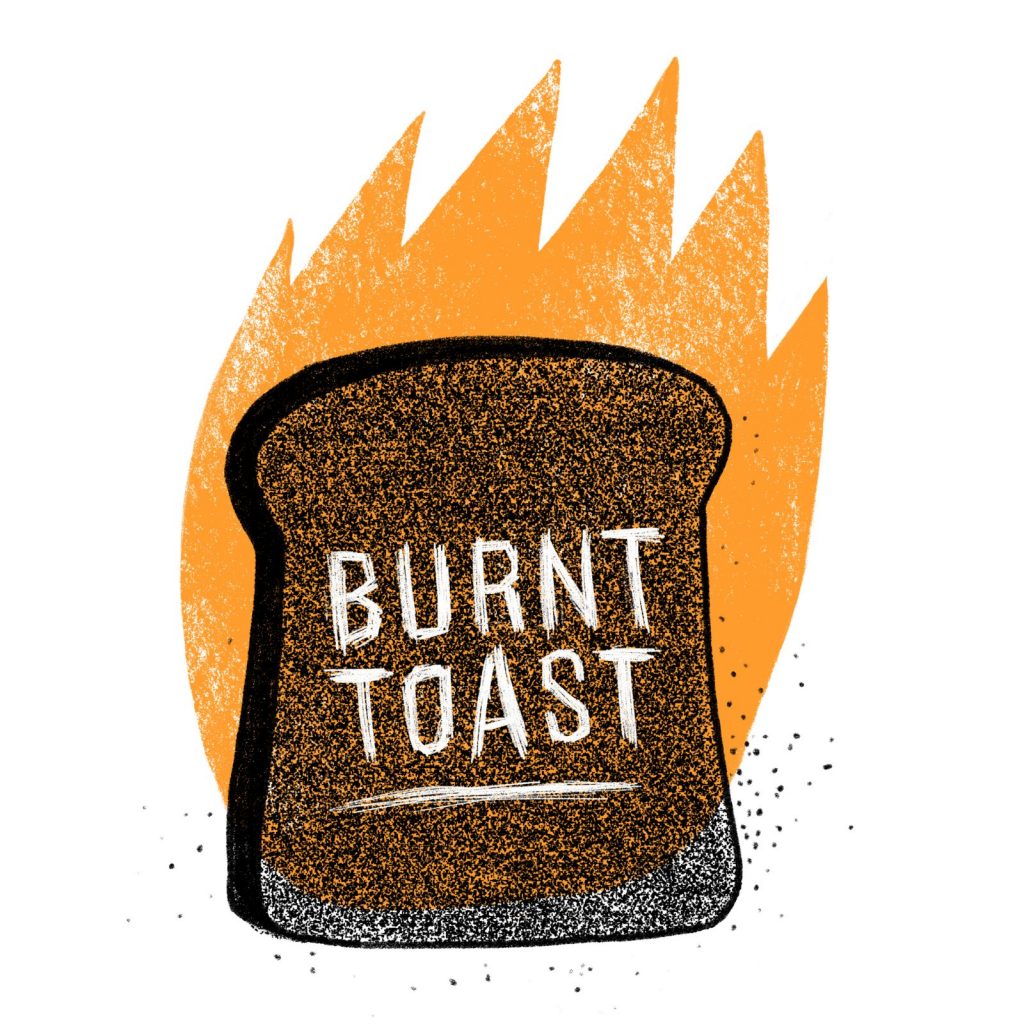 If you're a history lover who is also a bit of a foodie and you love learning about all things food, then this next recommendation is very likely the podcast for you. The Burnt Toast podcast is the perfect intersection of food and history. Here's the scoop. "Food intersects with our lives in more ways than we think. Food52's Burnt Toast podcast chases those stories to give listeners the perfect pieces of snackable dinner-party fodder—all inside of a commute's time.
In each episode, host Michael Harlan Turkell explores a different aspect of food culture and community, highlighting the often-surprising past informing what we eat every day, and meeting some of the people shaping food's present and future." The reality is, food is such a large part of our lives and there's something to be said about its rich and vibrant history-we just don't often give it a second thought. Burnt Toast is a podcast from the people at Food52 and is currently serving up its third season (how about that pun?!).
Best Episodes of Burnt Toast:
Be sure to dig in, see what you've been missing out on and get your learn on!
Truth be told, many history-lovers and historians alike will gravitate towards one time period or one historical event, and look to unpack it as much as possible. As such, the dates, the cities, the people become second nature to them.  Many Americans dedicate their time and attention to our nation's domestic historical events like The Civil War and World War II. If that's your forte, then this is a podcast you simply can't pass up. History with Mark Bielski is a podcast hosted by respected historian, author, and the Director at Stephen Ambrose Historical Tours (not to mention the podcast's namesake), Mark Bielksi.
In this podcast you can, "Tune in to hear Mark Bielski discuss history from ancient to modern times with experts in their fields of study, with special attention to the Civil War and WWII. We leave the textbooks behind and delve into the characters, backstories and often the intrigues that drove events throughout history." Drawing on his personal expertise as well as those of his guests who are respected leaders in their respective areas, the podcast offers a fascinating look into some of the most infamous events in American history.
Best Episodes of History with Mark Bielski:
The saying holds true that variety is the spice of life. The reality is, not everyone will fit the mold of "let me learn more about that obscure event that happened a long time ago". Sometimes we're looking for something more modern. And more engaging. Is that you? Well for a fresh take on the historical…and adventurous, consider looking into the Comic Book Historians podcast.
Here's the scoop. "Alex Grand, Bill Field and Jim Thompson start off a comic book history discussion between fans, historians and scholars in determining what happened and when in comics, from strips and pulps to the platinum age comic book, through golden, silver, bronze and then toward modern. All genres are fair game here including Westerns, Comedy, Crime, Superheroes, Westerns, Horror, and Newspaper Strips. Causality and placement in the psychosocial spectrum is routinely discussed."
The content offered in the podcast is engaging and fascinating and will draw you back with continually new content. Many of the podcast's topics are covered in depth over multiple episodes so I suggest starting with the content listed below.
Best Episodes of Comic Book Historians: 
Just like your favorite comic book, this podcast will keep you coming back again and again!
A known fan favorite podcast in the history category is Dan Carlin's Hardcore History. "He's been called a lot of things, but no one says that Dan Carlin is boring. His two long-running podcasts are among the most popular in the world. Part storyteller, part analyst, Carlin has mastered the art of looking at subjects from multiple angles and dissecting and thinking about them in original ways." So what's it all about? "In "Hardcore History" journalist and broadcaster Dan Carlin takes his "Martian", unorthodox way of thinking and applies it to the past.
Was Alexander the Great as bad a person as Adolf Hitler? What would Apaches with modern weapons be like? Will our modern civilization ever fall like civilizations from past eras? This isn't academic history (and Carlin isn't a historian) but the podcast's unique blend of high drama, masterful narration and Twilight Zone-style twists have entertained millions of listeners."
The approach of the podcast is engaging and captivating which no doubt explains its tremendous popularity. Episodes are typically released in multi-episode series.
Best Episode Series of Dan Carlin's Hardcore History: 
Be sure to check out this podcast to see what all the excitement is about!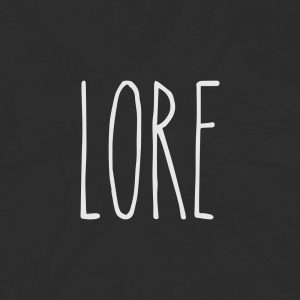 If you're a history buff with an open mind to the…strange, then this is very likely the podcast for you. Stories and folklore about creepy creatures, unthinkable acts and downright frightening events have been part of history, it seems even since time began. We often write them off as nonsensical campfire tales designed just to give people a good scare. But what if they aren't?
Enter Lore. "Lore is an award-winning, critically-acclaimed podcast about true life scary stories. Lore exposes the darker side of history, exploring the creatures, people, and places of our wildest nightmares. Because sometimes the truth is more frightening than fiction." Created, written and hosted by Aaron Mahnke, these bi-weekly episodes deep dive into some of the most bizarre and frightening legends ever heard (even some that tried to be covered up), with the purpose of discovering the truth behind the folklore.
Best Episodes of Lore:
You're sure to get your fill of historically-inspired chills. Heads up-you've been warned.
Truth be told we probably all are guilty of dozing off during history class at one time or another (or straight up falling asleep). Consequently, we likely missed key information about some important topics…and may have not done so great on a test or two. But what if the real, important information was never even shared to begin with? That's why there's the Stuff You Missed In History Class podcast.
A brainchild of iHeartRadio and HowStuffWorks, this podcast is a must-listen for those looking to deepen their learning on historical events, people…or things in general. "Join Holly and Tracy Wilson as they school you in Stuff You Missed in History Class. Get caught up from these history buffs as they explore the most fascinating events in the world. Listen on demand to this biweekly podcast from the HowStuffWorks team." Boasting over 300 episodes this podcast covers a broad array of content and topics.
Best Episodes of Stuff You Missed In History Class: 
There's really something for everyone with this crowd-favorite podcast. If you want to be well-rounded on a diverse number of topics-look no further than SYMHC!
Everybody loves a good biography, right? We love to hear the stories of the famous, the infamous and those who (in some way or another) have changed the world. We inevitably love to sink our teeth into things that are great and glorious. But what if some history's most influential people were little known or maybe not even really known at all? That's where The Story comes in.
"The Story tells the unknown backstories of people who changed the world. Each episode is a mini-historical biography and includes life lessons and actionable insights from the most courageous and successful people in history. You'll get to walk a mile in their shoes, and the person's identity is a mystery until the climax."
The podcast is part of the Salesforce family of podcasts in compilation with Mission.org and is aimed at helping people learn and grow in an inspiring, fresh and exciting new way while bringing light to the little-known heroes of the world. With over 60 episodes to date (and hopefully much more to come) there's plenty to keep you occupied.
Best Episodes of The Story:
You're welcome!
Ok, now here's one for you. If you're looking for a podcast that covers both Society & Culture as well as History then you'll want to be sure to add Slow Burn to your shortlist. Here's the scoop. "Even recent history is rich with surprising subplots, strange details, and forgotten characters. On Slow Burn, Leon Neyfakh excavates the strange subplots and forgotten characters of recent political history—and finds surprising parallels to the present.
Season 1 captured what it was like to live through Watergate; Season 2 does the same with the saga of Bill Clinton's impeachment." Released in partnership with Slate, this show took the podcast world by storm and gained a long list of avid listeners along the way. Season 2 of the podcast featured a combination of 8 standard episodes, special features and Slow Burn Live content.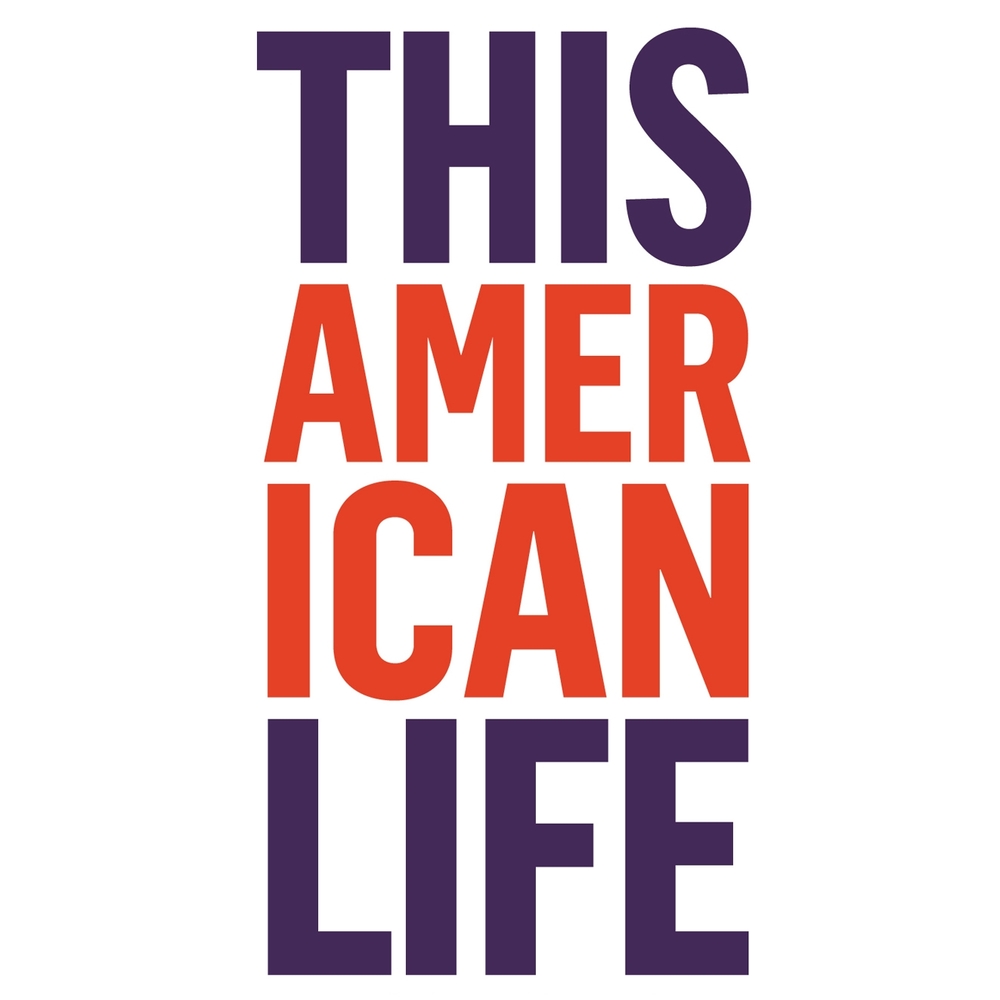 If you love historical content and you're a fan of storytelling style podcasts then you will want to add this next podcast to your shortlist. This American Life is a storytelling podcast with a reputable name and loyal cult following. And with good reason. To be fair, This American Life is not new to the podcast world but has a long track record and history, tracing their origin back to 1995. Amazingly though they are always ranking in the top 5-10 podcasts in the major directories.
So what's all the hype about? "This American Life is a weekly public radio program and podcast. Each week we choose a theme and put together different kinds of stories on that theme. Mostly we do journalism, but an entertaining kind of journalism that's built around the plot. In other words, stories! Our favorite sorts of stories have compelling people at the center of them, funny moments, big feelings, surprising plot twists, and interesting ideas. Like little movies for radio." TAL is notoriously hosted by Ira Glass.
Best Episodes of This American Life in 2018: 
The podcast covers more recent events and figures (for a refreshing break from the typical history podcast) so be sure to tune in to see what all the hype is about!
For all the history-loving news junkies out there (you know who you are), it's time to tune in. Another historical podcast that has consistently topped the charts of News & Politics throughout 2018 is The Daily. Poignantly titled, this podcast is another in the podcast family from news gurus The New York Times and offers daily insights and soundbites into the daily comings and goings of major news events. Just like this podcast, we'll get straight to the point.
"This is what the news should sound like. The biggest stories of our time, told by the best journalists in the world. Hosted by Michael Barbaro. Twenty minutes a day, five days a week, ready by 6 a.m." Being a daily show which covers a broad variety of topics, every day offers a bit of a new spin on current breaking news headlines and current event history.
Best Episodes of The Daily: 
This will no doubt become a favorite source for your news download and current history fix!
Presidential launched in January of 2016 with the goal of posting 44 episodes (one for each US President) before the election in November. Each episode provides a summary of the character, leadership style, and legacy of each President. Presidential is hosted by Lillian Cunningham and features guests like pulitzer prize-winning historian David McCullough, author of Truman and John Adams. This show offers a fun and consumable approach to learning about American history within the White House. Binge the whole show or scan through to learn more about the President that most interests you. Presidential is produced by The Washington Post.
Best History Podcasts Takeaways
And there you have it. A comprehensive compilation of the most loved and listened history podcasts that are right at your fingertips. Maybe these are new to you. If so, I'd encourage you to take some time and dig in to see what all of the hype is about and why these are so rave-worthy. There's really something here for everyone, no matter if you're a dedicated history-phile (just roll with it) or just a lover of good stories and quality podcasts. Have some additions to our list or got some feedback you'd like for us to hear? If you want to talk to our team to pick our brains on this idea, we'd love to hear from you. Feel free to chat with us on this page, drop us an email, or schedule a call with a team member.