It's time to start thinking about what the next year has in store for your podcast. Planning to launch a new podcast for 2022? Are you trying to save while you launch your next season?
When you buy episode credits from Resonate, you get a free Visa gift card. The more you spend the more you earn. It's a win-win! See the full breakdown below and stock up on credits before the end of 2021.
What you get
Buy 10+ Episode Credits = $50 Visa Gift Card
Buy 20+ Episode Credits = $100 Visa Gift Card
Buy 40+ Episode Credits = $200 Visa Gift Card
Buy 80+ Episode Credits = $400 Visa Gift Card
How do episode credits work?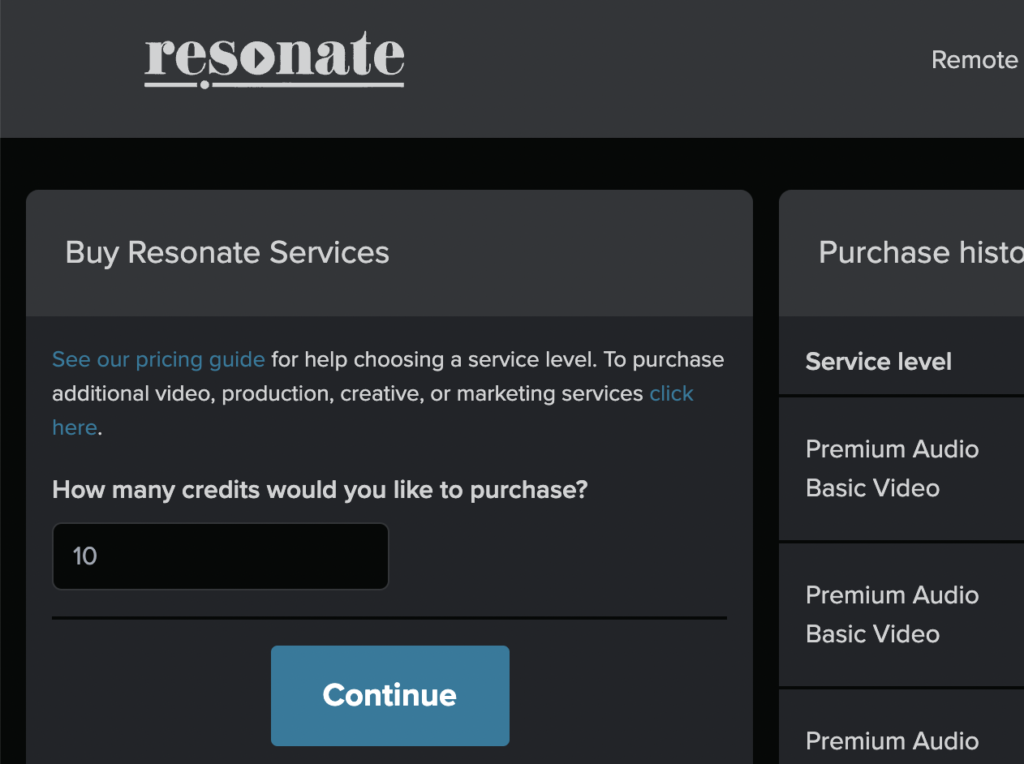 It's simple: you buy an episode credit at Resonate and use it when you upload a new episode of your podcast.
1 credit = 1 podcast episode professionally mixed and mastered.
Learn more about the different levels of service you can purchase with our episode credits here.
Episode credits never expire. So you can buy as many as you need for your podcast.
And during our Black Friday Special, you'll receive a free Visa gift card if you buy episode credits in bulk.
How the sale works
Buy 10+ premium, enhanced, custom, enterprise, or video episode credits at Resonate anytime between Nov 26 and Nov 29
Our team will send your Visa gift card (via email) within 5 business days
Don't wait. Take advantage of this 3-day sale while you can to set your podcast up for success in 2022.
Offer valid November 26-29, 2021. See terms and conditions below.
Terms and Conditions
All offers in the Black Friday Super sale deal are valid from Friday, November 26 (5AM EST) – Monday, November 29 (11:59PM EST)
Visa gift cards will be sent out (via email) within 5 business days after this sale.
Episode credit rewards do not apply to standard episode credits.