Reach your audience, faster
Save time by hosting your podcast on the same platform you trust for post-production. Resonate Hosting makes it easy to distribute your podcast to every podcast directory. 
Publish your episodes to podcast directories with the push of a button. It's that easy!
Track your growth by reviewing the detailed stats on your analytics dashboard.
Get your podcast online with a podcast microsite that is automatically created.
Promote your podcast on your website with our podcast embed player.
Publish with a single click 
With Resonate Hosting, publishing episodes is even easier. Select the publish date on the episode and you are done.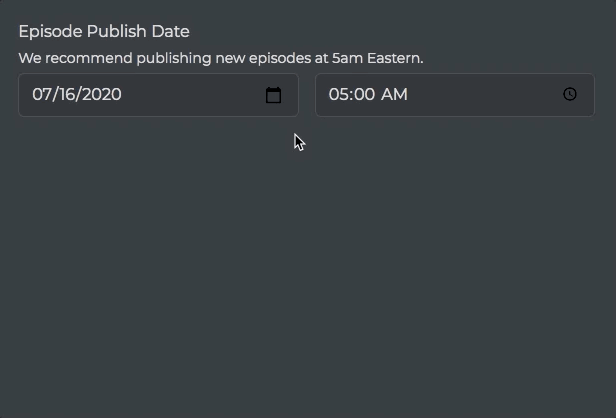 Podcasters who use their own post-production can still use Resonate Hosting. There's only one additional step. Upload the episode audio, set the publish date and the episode is ready to go live. 

Track your growth by reviewing the detailed stats on your analytics dashboard. We understand the value of data in digital marketing, and are here to help you better understand your podcast's performance.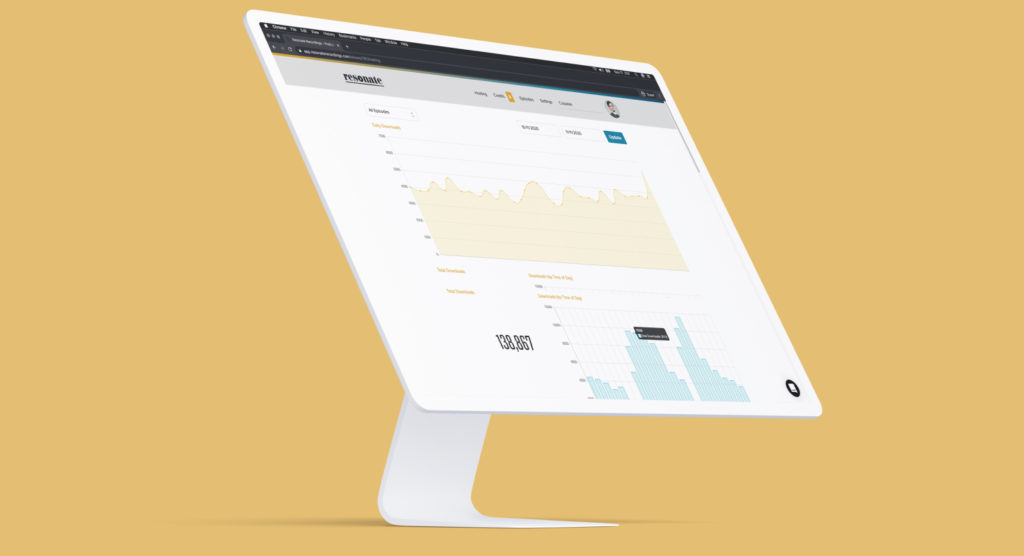 We've had a great experience with Resonate—it's allowed us to create a podcast that we can restrict to a known list of people, while still allowing them to listen in the same way as they do with all their other podcasts. This has been a huge boon to adoption, and Resonate made it possible.
Ian Varley, Principal Architect, Salesforce
Embed an episode player directly in your podcast website and begin tracking podcast engagement with the most instrumented player on the market. 
The Resonate Embed Player allows your audience to remain on your website while listening to podcast episodes. The Resonate Player logs every listening session and measures user engagement. 
Our embed player is the most instrumented player available. Every play, pause, scrub, and seek is logged to give podcasters a complete picture of how listeners are engaging with their episodes. 
Share your podcast with the world on all the top platforms. With Resonate Hosting there's no limit to where your show can live. Distribute your podcast feed to the top directories including Apple Podcasts, Google, Spotify, Audible, and many more. 
Manage podcast ads with Dynamic Ad Insertion
Upload podcast ads or time-sensitive announcements to your account to run timed campaigns.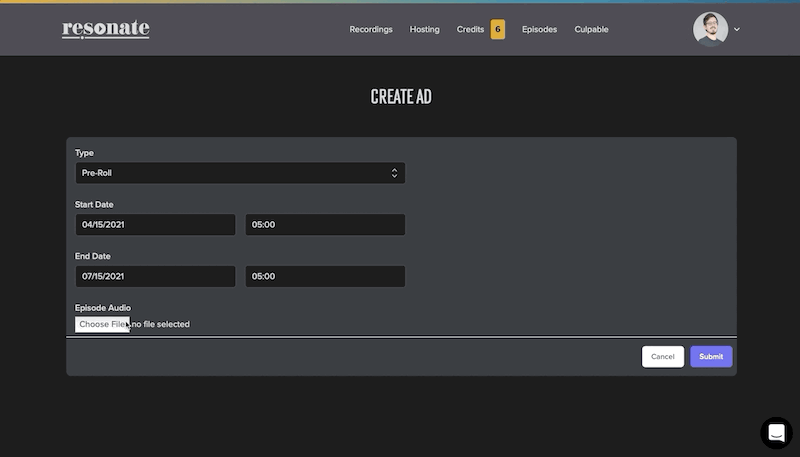 Insert ads anywhere in your episode 
Attach dynamic ads as pre-roll, mid-roll, or post-roll and choose the precise timestamp when you want the ad to play.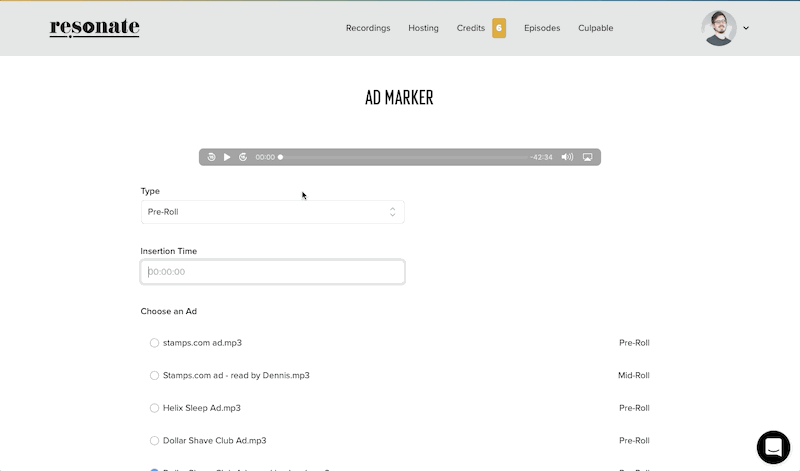 Podcast hosting built for everyone
Start an internal podcast to boost employee engagement, create a membership podcast, or take the university classroom on the go. Resonate Private Hosting offers a full set of private podcast tools built for every situation. 
Want to switch from another hosting platform? You can easily migrate to Resonate Hosting by signing up for a free 14-day trial then pasting your new Resonate RSS feed into your current hosting platform.
The right price for any size audience
Everything in Premium plus