It's an exciting time to be in the podcast space, whether you are a listener or a creator.  There are more options for creators to distribute their content and listeners to consume their favorite shows than there have ever been before.  We recognize that it can be overwhelming to try to find your podcast listening home, so we've rounded up some of our favorite podcast apps for you before.
Since we put this post together, a new player has made a big splash in the space: Himalaya. Himalaya is a podcasting app based in San Francisco, that has made big news by raising $100 million from investors for their launch.
Himalaya has lofty goals for their platform both for listeners (with an intuitive interface and features like subscription importing) and for creators (with integrated monetization options, marketing and direct feedback from listeners), and they've been working hard to meet those goals and to get the word out – our team noticed their increased presence at Podcast Movement this year. With all that in mind, we thought it would be worth it to do an in-depth review of the app.
I've spent the last couple of weeks using Himalaya exclusively to give you my impressions of the app.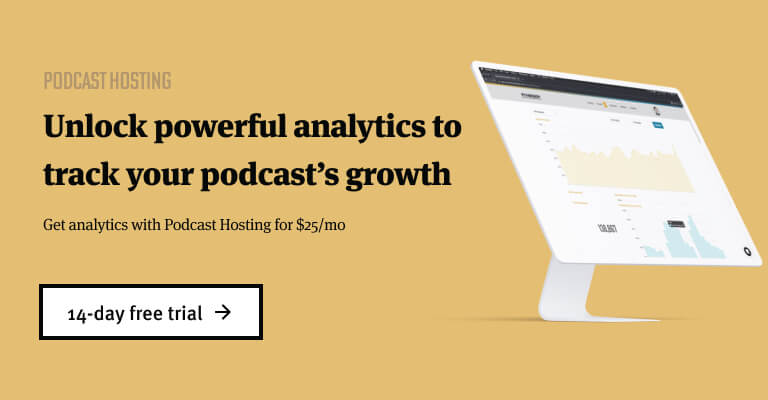 1. Ease of use
Himalaya made a great impression on me from the beginning with the "Import from other Apps" option, which can be found under settings on your profile. This provided step by step instructions on how to import my subscriptions from other apps:
This took just a few seconds and spared me the task of finding each show individually and hitting subscribe.
One of the main things I look for in a podcast app is how easy it is to navigate through and use on a daily basis. I do a lot of listening while doing chores or walking my dog (like a lot of you out there I'm sure) and I hate having to stop and go back through two or three menus just to find a list of episodes on the show I'm listening to. On this front, Himalaya is the most intuitive and easy to navigate app I've used so far.
One of my main frustrations with the Apple Podcast app is that when you go to the main page for a show, it shows you some of the episodes, but then you have to click another link to see them all.
When you click on a show in the Himalaya app, it displays an overall show page with only three tabs, and the first thing you see is a list of all episodes, sorted chronologically. This makes it incredibly easy to start from the beginning of a show you've never listened to before, or see the newest episode of a familiar show. The other two tabs are "Details," which provides a short description of the show, and "More Like This," which provides a list of related shows.

2. Exploration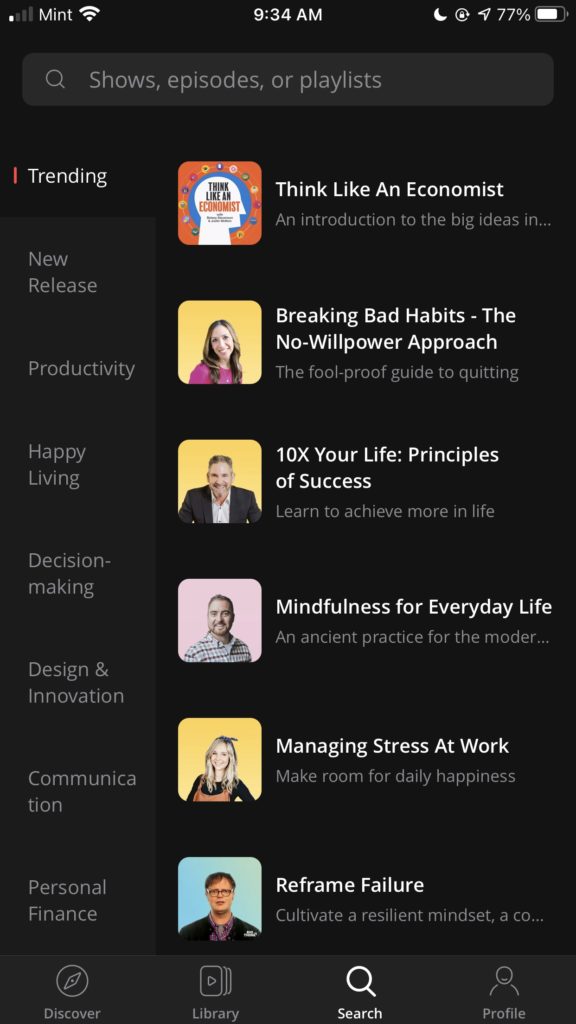 Prior to using Himalaya for this review, I was mainly using Overcast to listen. Overcast is a great app, and fairly intuitive as well. However, I found it to be limited in options for finding new shows to listen to. It had a much smaller selection to browse than on Apple, and fewer ways to sort through them.
Himalaya, on the other hand, has a robust search feature that allows you to sort by Charting and Trending shows, the familiar categories from Apple, and upwards of 50 smaller, sub-categories covering a wide range of topics. This makes it incredibly easy to find a show in whatever niche you may be looking for, from large ones like Christianity (over 50,000 shows) to Aviation (16 shows!).

3. For creators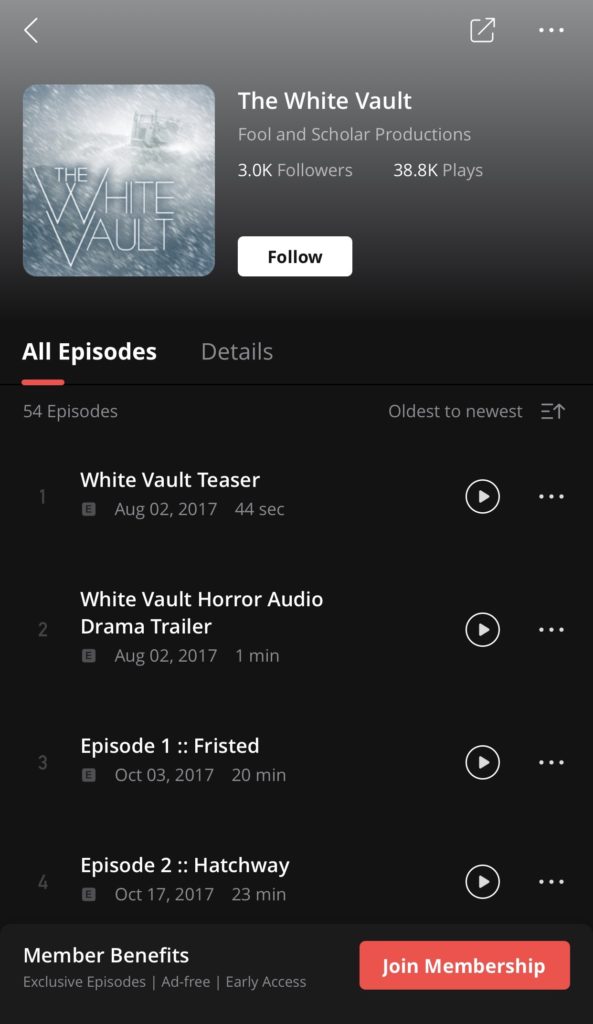 Some of the more interesting and innovative features within Himalaya have to do with how creators can use the platform to monetize their show.  This is a main focus of the app, according to VP Peter Mincer "Every single decision we have made, and will continue to make, is guided by the same question: 'is this best for our creators and partners?".  He also says "…you can be a platform and you can do right by creators by helping them grow their shows and giving them maximum money and also not sticking everything behind a paywall.  Ultimately, that hurts creators, and it's not the best decision for the platform, because, sure, we could drive more traffic if you can only hear it here, but we'd be limiting the audience."
It is extremely common these days for there to be a lengthy pitch at the end of a show pointing you to a creator's website, or Patreon page, or even a Kickstarter page to support them and keep the show going.  This kind crowd-sourced patronage is a function of how decentralized podcasting is nowadays, and it probably isn't going anywhere.  If you're like me though, it's just too much work to go to another location for each show that I like if I want to give them money, and hard to keep track of what incentivized content I would be getting for each.  Himalaya seeks to streamline that whole process and contain it within their app. What this means is that for Himalaya partnered shows (indicated by a gold Himalaya+ banner on their icon), you can sign up for monthly Patreon-style support, or give one-time donations to your favorite shows:
As you can see in the screenshot at the top of this section, Himalaya+ shows provide several added benefits including exclusive episodes, no ads, and early access to future episodes. If you aren't interested in signing up for a monthly membership but still want to support a podcast, you can also send a one-time tip to the show as well (see screenshot below).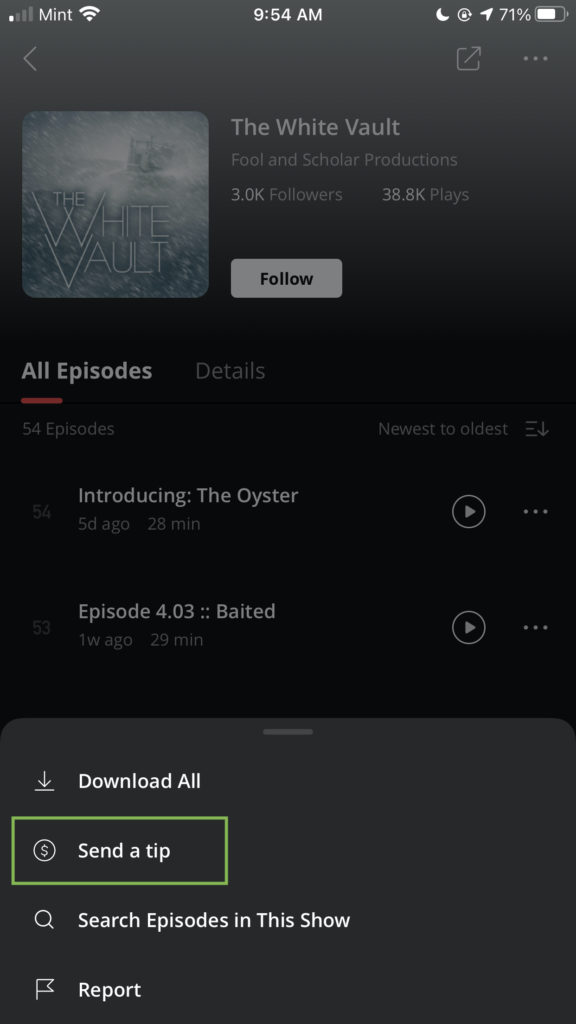 While speaking about Himalaya+ episodes, I should make it clear for those new to the platform that you aren't required to pay to listen to them. But if you do become a member, they usually just provide additional content that you can only access by paying – this may be bonus episodes, ad-free versions, or even early access. It should be noted also that Himalaya+ shows (including those produced by Himalaya) are available on other platforms, in keeping with Vincer's comments about availability.
In addition to supporting creators with convenient monetization options, listeners are able to like and comment on specific episodes within the app, giving direct feedback on what people do or don't like about the show.
Final thoughts
After taking some time to live with the Himalaya app for a couple of weeks, I don't see myself going back to any other podcast app any time soon. I appreciate how easy it is to navigate, the cleanliness of the interface and the depth of the search/discover features. The integrated creator support for Himalaya+ shows is a good step forward, and it will be interesting to see how these features grow and change as more and more shows partner with Himalaya.
Check it out for yourself! Himalaya is available for iOS and Android devices.
Related Resources: