When it comes to podcasting there are a few essential tools you absolutely need. One of these things is a great pair of studio headphones for podcasting. A great pair of studio headphones will be useful in all parts of the podcasting process. From reviewing source audio, getting inspiration from other podcasts, recording an interview, recording your voice over, editing your podcast, mixing your podcast, and listening to your podcast once it's on Apple Podcasts or Spotify, studio headphones are essential!
Why You Need Headphones for Podcasting
One question we ask our clients when they sign up for our services is, "What do you review/listen to your podcast on?" The reason for this is so we have an idea as to what their podcast will sound like when they are reviewing their mixed podcast episodes. If you are listening to your podcast on cheap-sounding computer speakers then the mix may not translate or sound like it did on our mixing engineers' pair of studio headphones or nearfield monitors.
Whether you are a seasoned podcast professional or a brand new hobbyist, it's critical to have a simple pair of headphones for recording, editing, mixing, and listening to your podcast (and others). Here are a couple reasons we think it's critical to buy headphones for podcasting.
Headphones are valuable for monitoring your recording so you can save yourself from major issues (eg being too far away from the mic, or recording your audio too loud and causing distortion, realizing your A/C needs to be turned off, etc).
Headphones allow you to experience your podcast and others more intimately and fully, immersing you in the music and sound design of the podcast. They also allow you to focus by removing the distractions of whats going on around you.
Headphones impact your editing and mixing of the podcast, whether you are doing that work yourself or just reviewing the sound from your podcast production team.
Headphone Review Methodology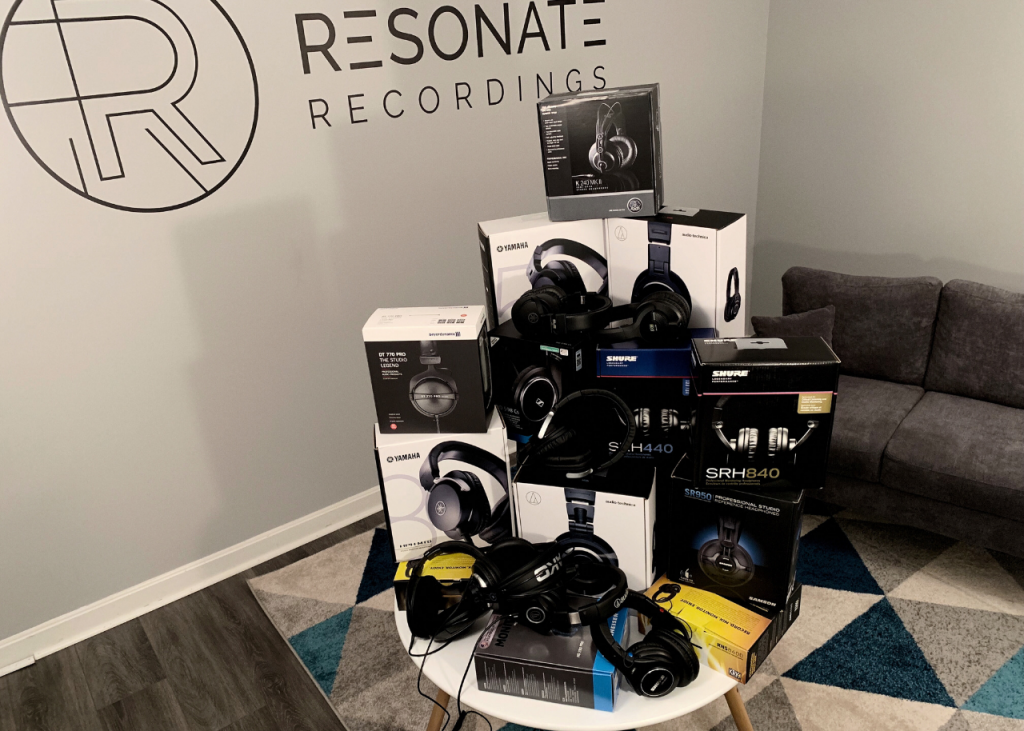 In order to recommend the best podcast headphones for monitoring, editing, and mixing we bought 14 of the most popular headphones under $200. Then 4 of our professional audio-engineers tested, took notes, rated and reviewed each set of headphones based on the following metrics:
Design
Sound Quality
Comfort
Sound Isolation
Overall Rating
We have also included the frequency response graph for each of the headphones from Sonarworks Reference 4. Sonarworks provides great headphone calibration software that we strongly recommend. To keep our ratings as unbiased and fair, we did not use the sonarworks software when reviewing each of the headphones for this post.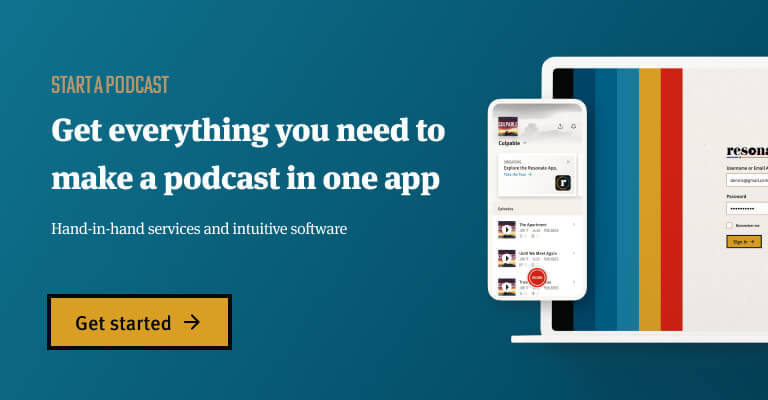 14 Best Headphones for Podcasting
Headphone Reviews 
If you are looking for a fast suggestion for a professional set of headphones for podcasting, look no further than the Beyerdynamic DT770s.
Pros
These are very comfortable to wear
They have a tendency to make the source audio "smoother" than most headphones
They are also very light
Overall we all agree that these are the best studio headphones for podcasting under $200.
Cons
One downfall of these headphones is that they do require more gain from your headphone preamp or output source, so they work better if you are monitoring through an audio interface than straight from your laptop or phone. Also, the eq is a bit bright/unnatural in the upper-mids and there seems to be a lack of low-end clarity and focus.
Takeaways
Make sure you get the 80 OHM version of these or you may struggle to find a headphone amp that will give you enough gain for these headphones.
Despite these downsides to consider, we still think this is the best option for studio headphones under $200.
The SRH840's are an underpriced and over-performing pair of headphones.
Pros
They sound fairly natural, balanced, and there is a decent amount of low-end
They are comfortable to wear
They seem very durable for the price
Cons
One downside is that they do have a lower output than the $100 cheaper model (the 440s). They are also a bit larger than the 440s.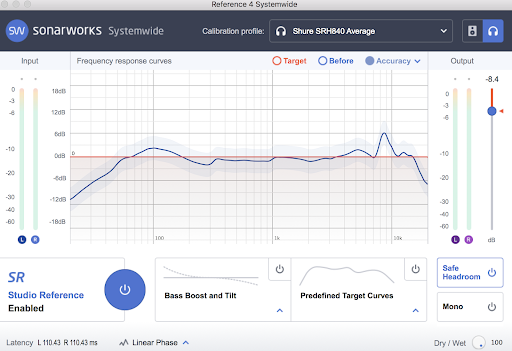 Takeaways
For $199, you can't go wrong with the Shure SRH840's studio headphones.
The SRH440s are our 3rd top pick overall, and our 1st pick for the best headphones under $100.
Pros 
They are fairly comfortable
They seem very sturdy for the price
They sound great for $100
They are comfortable enough to handle several hours of listening
Another one of the great features of the SRH440s is how cheap they are. You really can buy an amazing pair of podcast headphones for around $100.
Cons
The cord to the headphone does send a vibrating noise to the headphone every time you bump or move the cord. The eq of these headphones seems to be a bit more scooped and less balanced than the more expensive 840 model.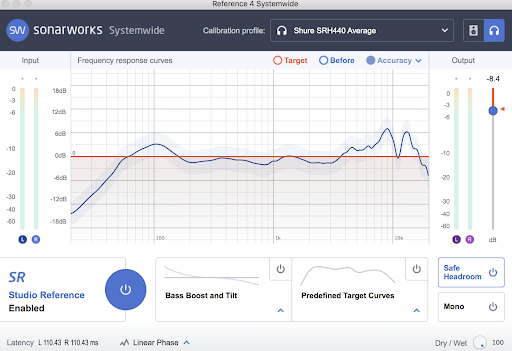 Takeaways
The SRH440s are an incredible pair of budget-friendly headphones.
Related Resources 
The ATH-M50xs are a simple pair of budget-friendly headphones.
Pros 
They are pretty comfortable
They perform well for the price point
The build quality is decent
They are more comfortable than the cheaper M40x model.
Cons 
The low-end in these studio headphones seems very tight, but a little too boosted
The upper-mids and top-end seem to be boosted a bit
They may make your ears fatigued when listening for extended periods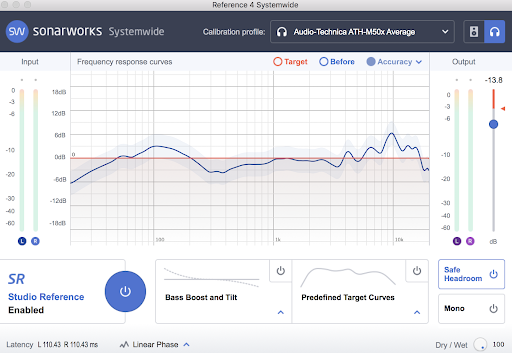 Pros 
Strong low-end presence
Well constructed, despite the mediocre design aesthetic
Cons
Mediocre design quality
Upper-mid range harshness hurts ears
Not very comfortable to wear for long periods of time
Do not have a balanced frequency response
The top-end of these are lacking in clarity and detail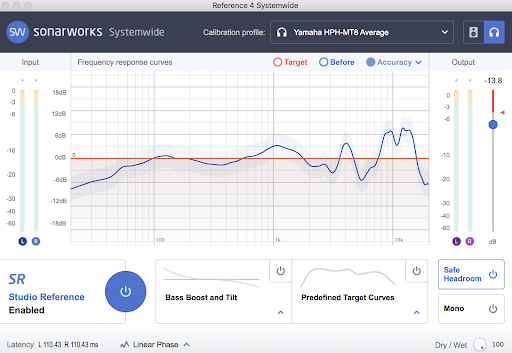 Takeaways
Though these are our number 6 pick, we recommend you read on if you are considering this pair of headphones.
Pros 
Surprisingly accurate and natural-sounding playback with an expected treble boost
Sonically, they perform pretty well for their price tag
They have a decent amount of extended low-end
The eq overall seems fairly balanced
Cons
They do feel a bit cheap in terms of build
They are not the most comfortable.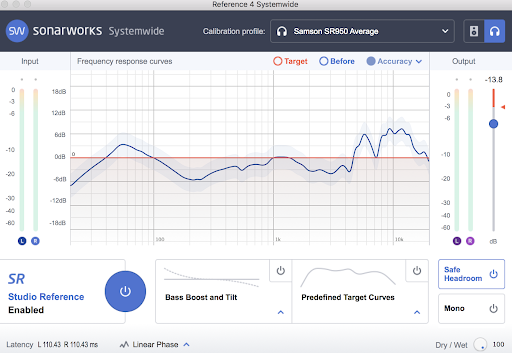 Takeaways
One of our engineers did say that "he can't wear these for longer than 5 minutes without his head feeling like a squashed grape."
The Sennheiser HD 598s are a pretty underwhelming pair of budget headphones, despite being sold around $199 from Sennheiser.
Pros 
Decent frequency response
Cons
Not the most comfortable headphones
The overall sound seems almost "plastic-y" and muffled
They seem to be made of very cheap plastic
They lack a bit in their low-end response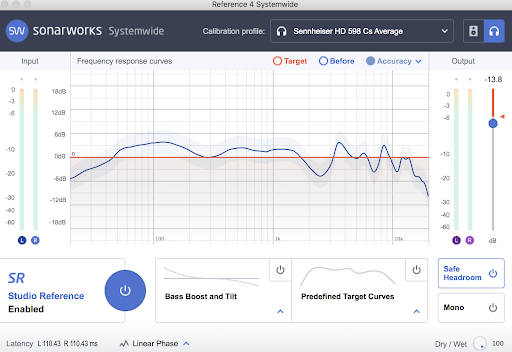 Takeaways
We all agree that these headphones underperform for their price.
Pros 
They are made of lightweight plastic
Cons 
The eq on these headphones doesn't sound natural
The bass sounds kind of hollow but boosted
Not comfortable to wear
Takeaways
We hope our negative KRK review doesn't keep you from purchasing a pair of nearfield KRK monitors, but until they improve the quality of your headphones, your money is spent better elsewhere.
Pros 
Seem to be very durable with a solid construction
Cons
Unnatural frequency response
The mids sound scooped, the low-end seems oddly boosted, and the top end is missing in clarity and detail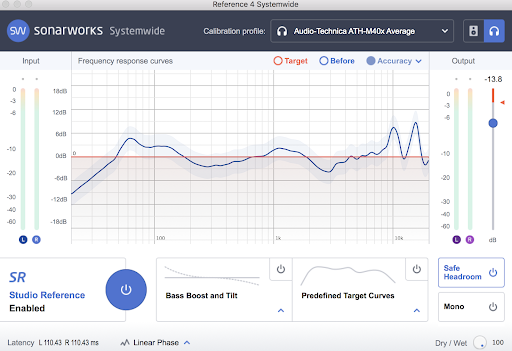 Takeaways
These headphones do seem pretty durable with a solid construction, but that's about the only positive thing we can say.
The MDR7506's are a studio classic. 
Pros 
Comfortable and light
Affordable and they definitely hold their own against more expensive headphones
They actually perform fairly well
They are easy to listen to
They don't have the best sound isolation combined with a high output gain
Great for tracking dialogue in the field
Cons
Unnatural frequency response
They are a little cheap in their design and are kind of flimsy
They don't have the best low-end or smoothest top-end performance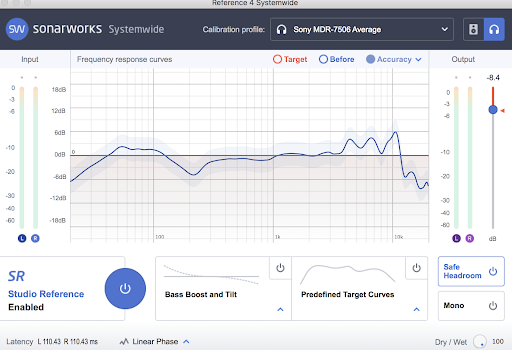 Takeaways
One of our engineers said "These things look like they crawled out of a 1970's dive bar sound booth. They should come with cigarette burns and a drink ticket."
Pros 
The detachable cord is very nice, making these headphones very portable
They are very comfortable and lightweight
Despite the unnatural midrange sound, they are still fairly balanced
Cons
These headphones don't have a ton of extension in the low or high end, making the midrange sound a bit odd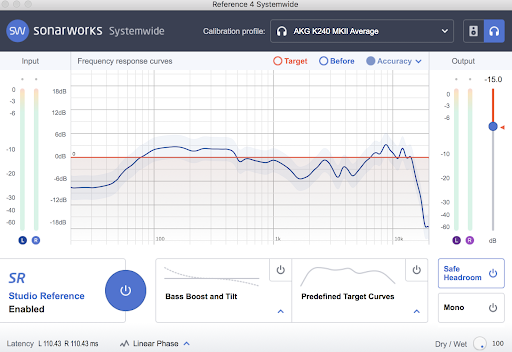 Takeaways
These are a great portable set of headphones for podcasters looking for a great set of traveling headphones.
Pros 
They do have pretty good isolation
They seem to have pronounced mids and the low-end lacks clarity
Cons 
These headphones are not comfortable to wear. One of our engineers said, "Literally feels like a crab is clamped on my head."
The top-end response is not great with an expected treble boost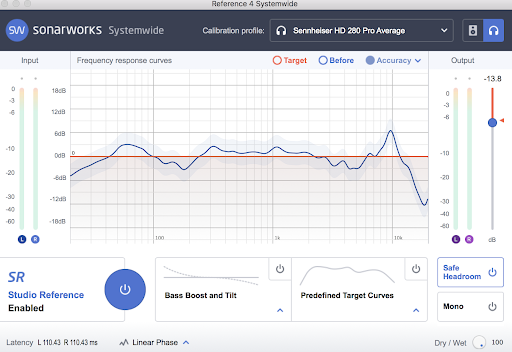 Takeaways
The HD 280s were not very good headphones according to our engineer's review, particularly because they were less comfortable than many other headphones we tried out.
Pros 
These headphones have pretty good construction and feel to them
Cons 
They are also missing some important low midrange, giving them an overall harsh sound
Aren't very comfortable for long listening periods
One of our engineers said, "Feels very cheap. The kind of headphones you pull out for the unexpected extra guest."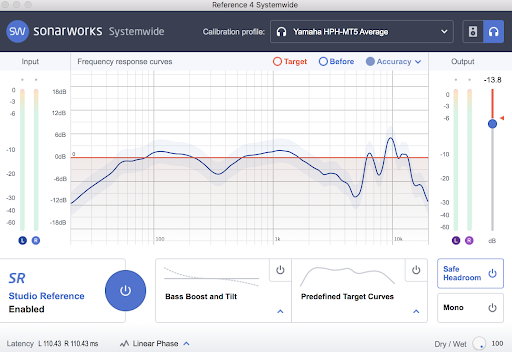 Takeaways
While listening back to some dialog references we noticed that these headphones accentuated a fair amount of hiss in the recordings that shouldn't be as prevalent.

Pros 
They do sound ok for the $99 price tag
They seem to perform fairly well handling different types of music and dialog
Cons 
Like the 8400's they are made out of cheap plastic that seems easily breakable
They have an unnatural bass boost with a little top-end air and clarity
They do have a small ear hole and one of our engineers said, "Feels like a toy."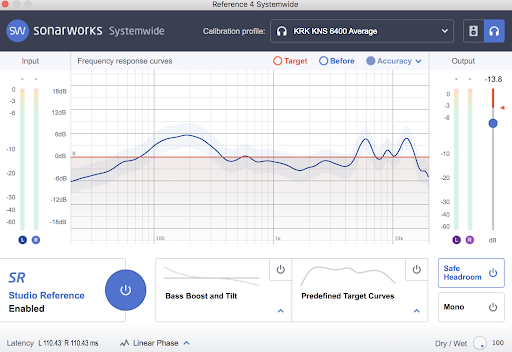 Takeaways
We were not very impressed with the build quality or durability of these headphones. They felt very cheap. That's why these made it to the very bottom of our list in the review. However, like all the headphones on this list they are an affordable entry option.
Conclusion
Interested in seeing the each of our engineers detailed ratings? You can find that here. While there are hundreds of studio headphones out there, we hope this post helps you narrow down the list and make an informed decision. Have some additions to our list or got some feedback you'd like for us to hear? If you want to talk to our team to pick our brains on this idea, we'd love to hear from you. Feel free to with us on this page, drop us an email or schedule a call with a team member.