There's a gift guide for just about everyone out there. This one's for the podcasters.
When it comes to gift-getting for the holidays, guides like these go a long way in saving you the three things everybody needs most this time of year: time, energy, and money. We want you to avoid the expensive, tasteless, time-crunching disaster that is last-minute gift shopping. The holidays are meant to be a fun, jolly time! Don't let the hassle and stress suck the fun out of it. The Resonate team is ready to keep you in-the-know this holiday season for the best podcaster gifts to get for your loyal listeners, gracious guests, and creative cohosts.
Thank you gifts for guests
Do you have great guests come onto your podcast? Do you want to show them your appreciation? A great way to do that is to get them an unforgettable gift for the holidays. Not only does this act of good will solidify good relations for future collaborations, but it's something they'll remember you by, and will no doubt build strong relationships within your podcasting community.
Here are a few memorable gifts to get that special guest: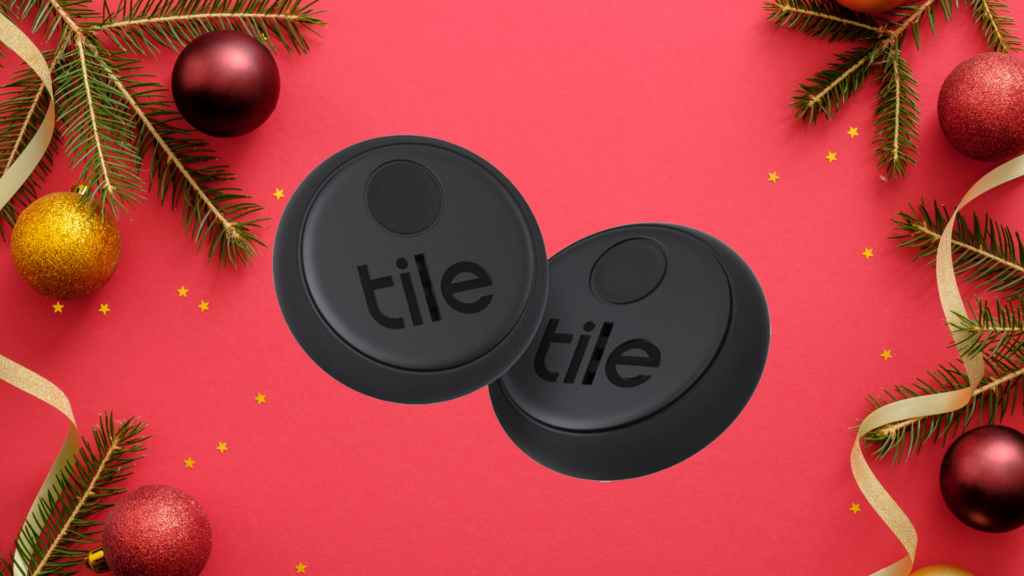 This handy-dandy tech gift is great for anyone with a penchant for misplacing things. Tell your guest to stick this nickel-sized sticker on anything they're liable to lose. When they're finding their keys, phone, wallet, and whatever else they seem to have lost, they just need to open the accompanying Tile app to find it. Once they do, after the initial panic of having nearly lost something subsides, they have you to thank for it.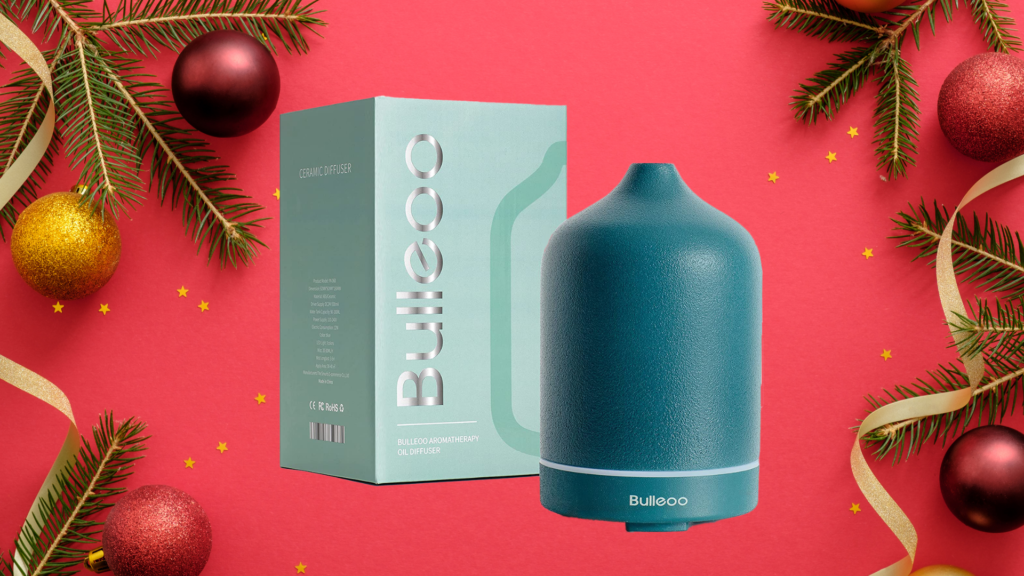 Not often enough do we walk into a room and say "it smells great in here!" Help your guest beat those odds with an essential oil diffuser. One thing about podcasts is that they only play into one of your five senses: sound. Throw one more in there with aromatic therapeutic scents in the atmosphere. Plus, it lights up!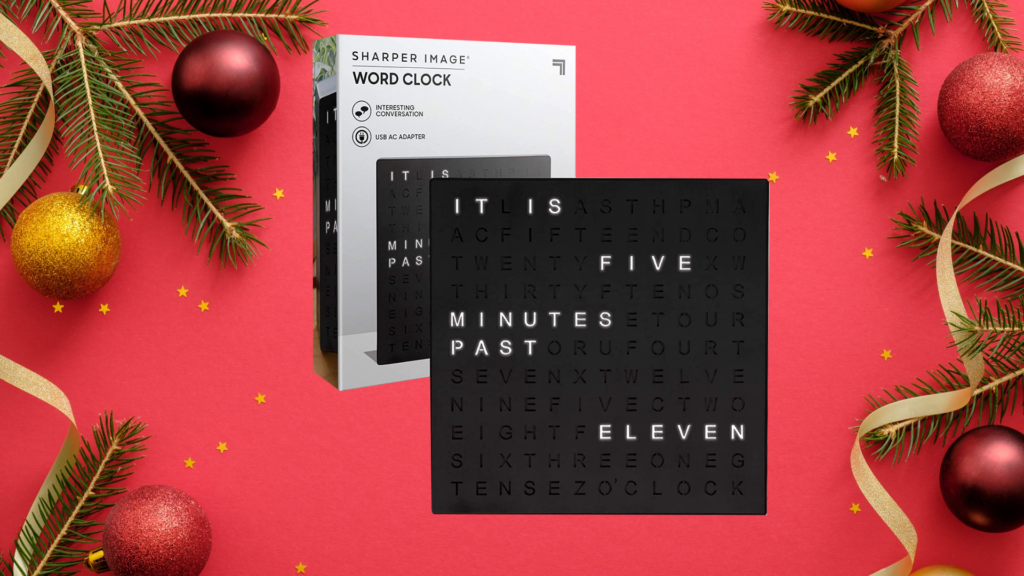 Function meets sleek design in this electronic word clock from Sharper Image. This is the kind of thing you think is cool, but would never get for yourself. But wouldn't it be cool to get it regardless? It's the perfect desk/table accent that still serves a use: telling time.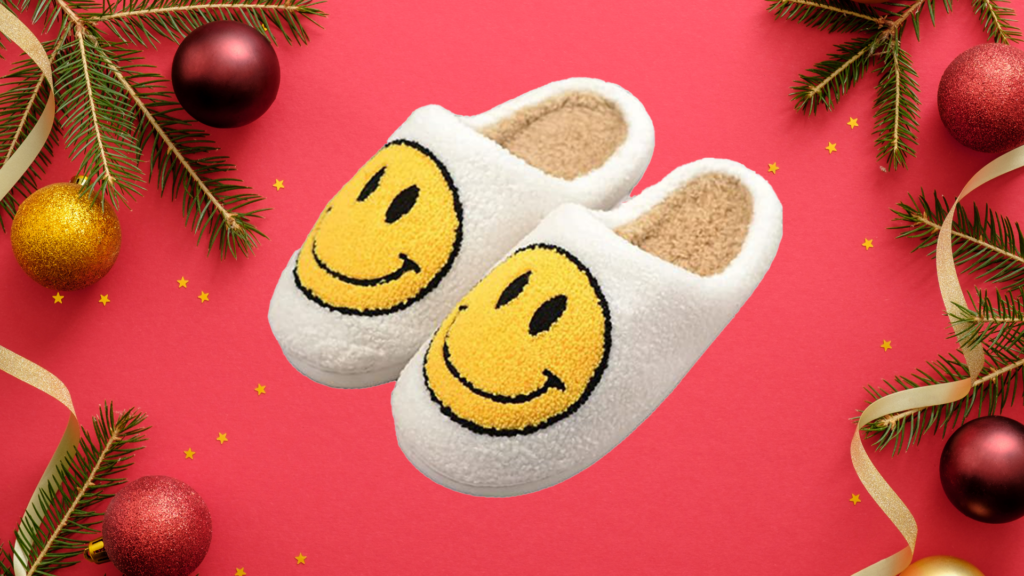 Can't go wrong with a pair of slippers that smile back! This unisex retro design is not only fun to look at, it's comfortable. These slippers are enough to put a smile on anyone's face–and now, on their feet.
Gifts for Podcasters
Whether you're getting a gift for a fellow podcaster, co-host, or deciding to treat yourself for the holidays, the podcaster in your life will thank you for any of the gifts below. Included are our favorite mic, headphones, and podcast accessories that have been vetted by our pro audio engineers. This list is curated to the podcaster lifestyle, from constant traveling to record talent to hours of sitting in production.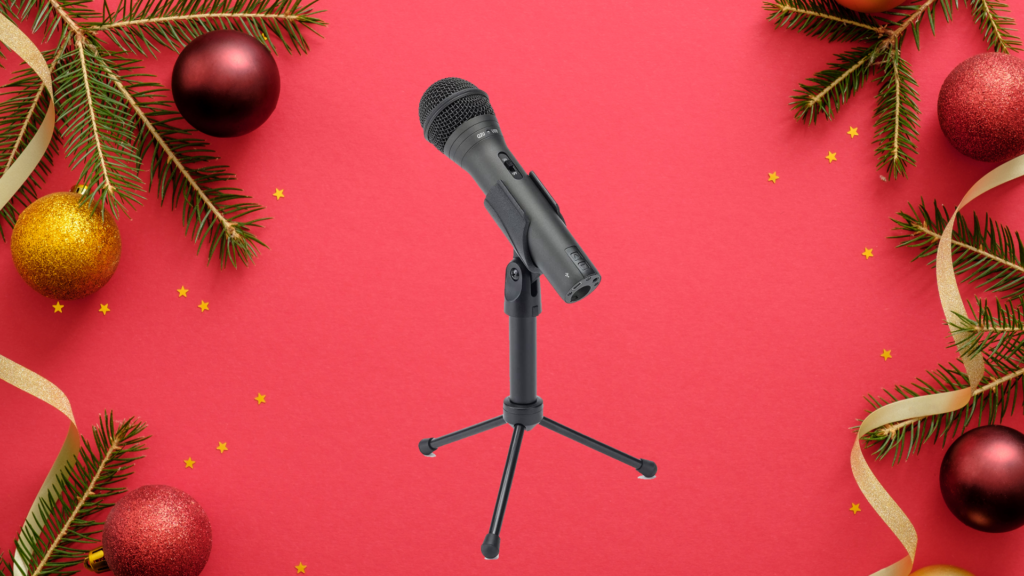 Definitely a no-brainer in terms of podcast necessities. Upgrade your podcaster's gadget inventory with the ATR 2100 USB mic or the AT2005USB Cardioid Dynamic mic. These particular microphones sit on the cheaper side than most, which makes either of them an affordable gift for quality sound. Full disclosure, they costs way less than they should; we recommend them. If your gift recipient already has one of these or is looking for an even bigger upgrade, check out our ultimate guide to podcast microphones for more quality-proven recommendations.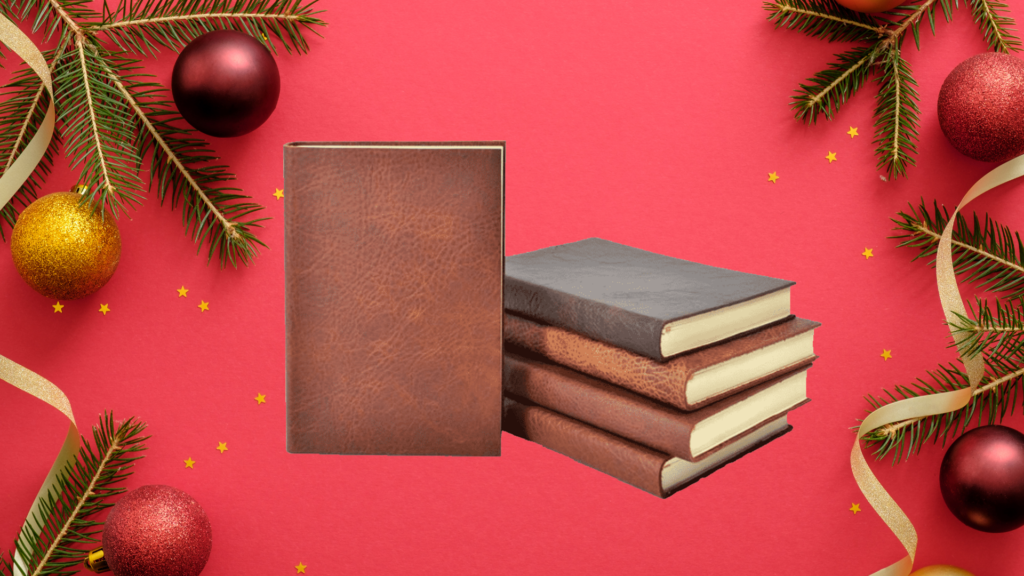 Podcasters need to jot those groundbreaking ideas somewhere! They might as well do it in style within a leather-bound journal. According to the Sage Public Journal, studies show that memory is better retained through writing down ideas as opposed to typing them on a phone or laptop. Plus, you've gotta admit, whipping out a journal to take notes during an interview looks far more professional than typing on your phone while someone's talking to you.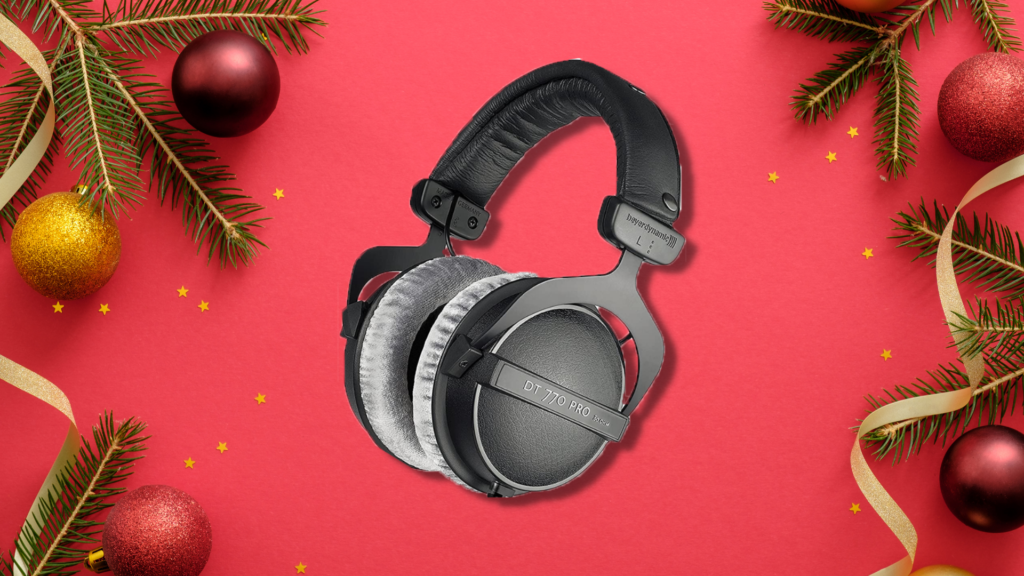 Comfort and quality are never easy to find. That's why we've found it for you in the beyerdynamic DT 770 PRO studio headphones. While this particular set falls on the pricier side, you pay for what you get: high-quality sound used by professionals in the industry. If this is over your holiday budget, don't worry; we have a variety of other options on our guide to the best studio headphones.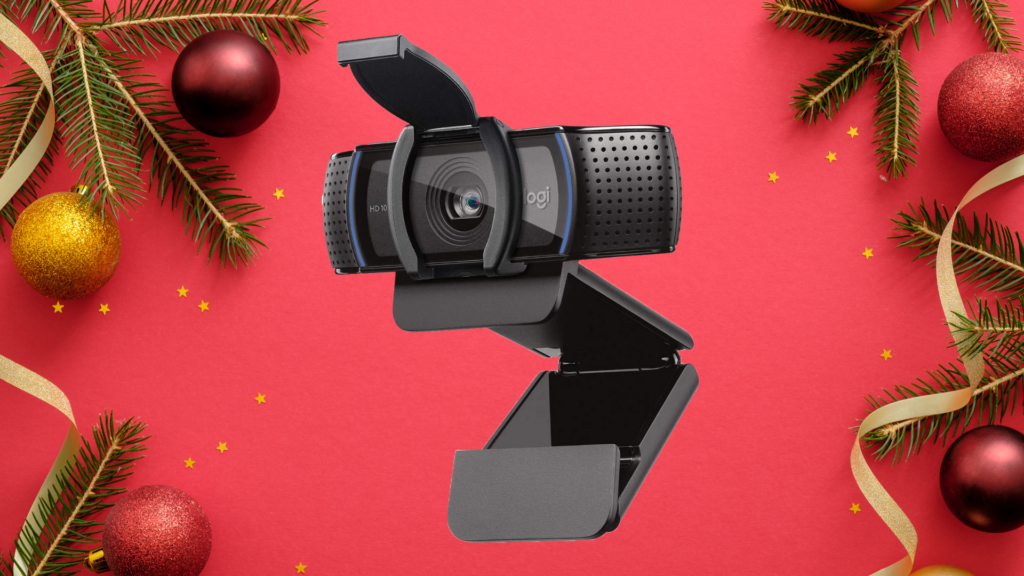 Make those virtual remote interviews the best they can be with this Logitech HD Pro Webcam. It has full 1080P HD for video calling, a privacy shutter, HD auto light correction, and can be used for all camera/mic required software (Microsoft Teams, Zoom, Google Voice, etc.). But don't just take our word for it; it's ranked 4.6 stars on Amazon. Need help recording high quality audio for long-distance? Check out our remote recorder.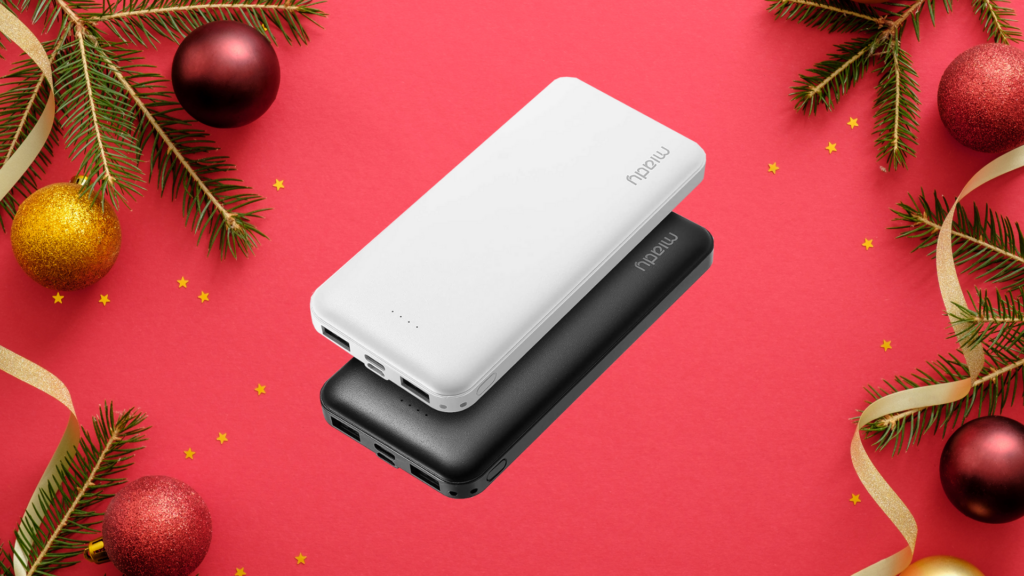 For many podcasters, the world is their studio. Whether they're traveling to get the next record-breaking story, a case-solving interview, or to meet a far away guest, the last thing they need is their phone dying on them. But, have no fear, your amazing podcaster gifts are here to save the day.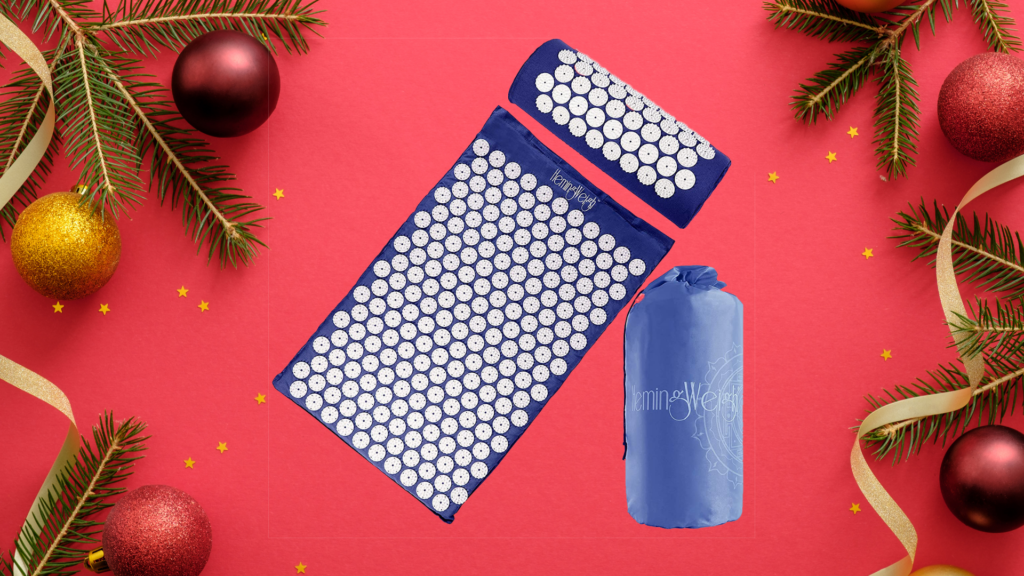 Alright, hear us out. Anybody who podcasts knows that whether you're editing audio, video, scripts, or what have you, spending extensive amounts of time sitting in a chair takes a toll on your body. The acupressure body mat helps relax your back, neck, shoulders and legs after a long day. It's conveniently portable, and can even reduce the frequency of migraines! Whether you're a podcaster or not, if you're constantly stuck in the office, consider the acupressure body mat (or some yoga).
Creative ways to thank your listeners
Your podcast wouldn't be where it is today without your loyal listeners. Show your appreciation to your day one's with gifts and activities that they can all enjoy. We know you can't send all of your listeners carefully wrapped gifts, and we don't want you to break the bank trying. So we've put together a short list of alternative things you can do to thank them for their continued support.
1. Host a virtual holiday party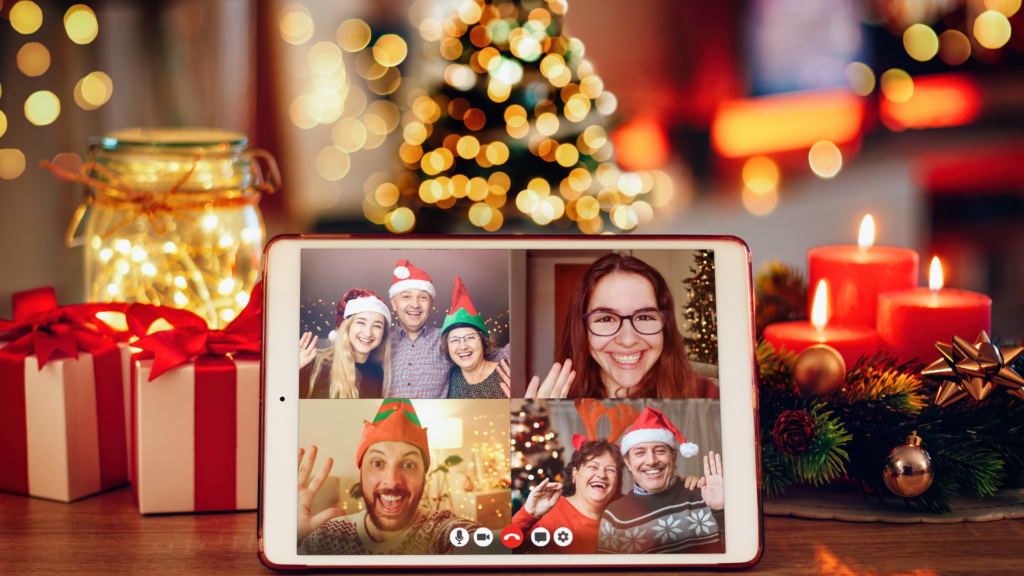 Build your podcast community by giving them a night to remember via Zoom, Clubhouse, or whatever communicative software you fancy. Announce the date on social media (or boldly on the podcast) and drop the link the day of. This is also a great way to collect emails for any newsletters you'd like listeners to subscribe to, since you'll most likely be emailing the meeting passcode/link.
Encourage guests to have drinks ready, dress up to a theme, and come prepared with a strong internet connection to have great conversation and play games. Websites like Kahoot or Brightful let you host games with multiple players that are sure to keep the guests well entertained throughout the evening.
2. Do a giveaway on social media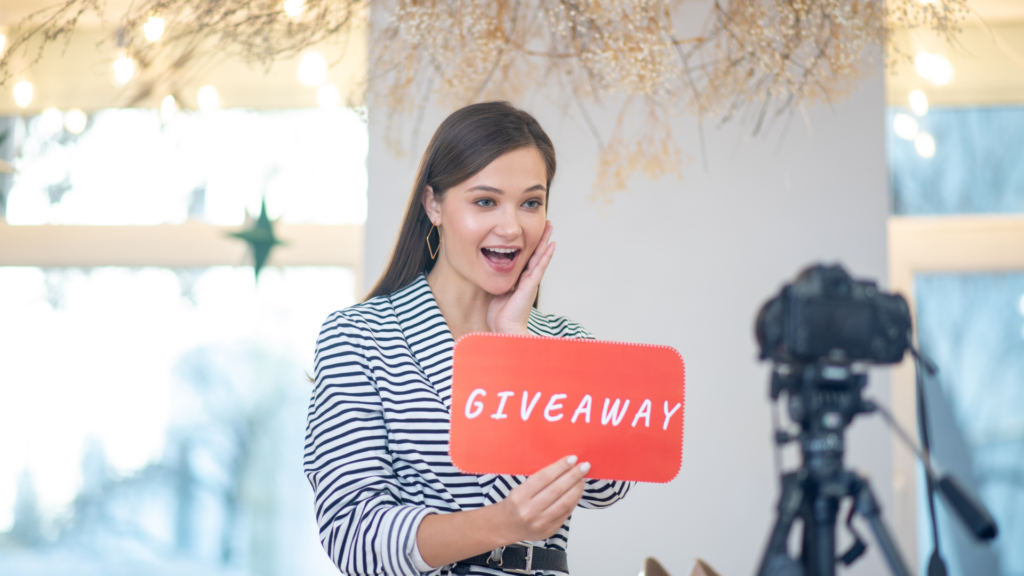 I know we just said that there's no way to send each and every one of your valued listeners gifts, but you can still send them to a handful! Use your podcast's social media to host a giveaway for your listeners. Your prizes could include merchandise, a short spot on the podcast, a signed photo, or even any of the cool items and gadgets mentioned in previous sections. Be sure to thank everyone for participating, and leave a lengthy thank you note in the description.
3. Host a Q&A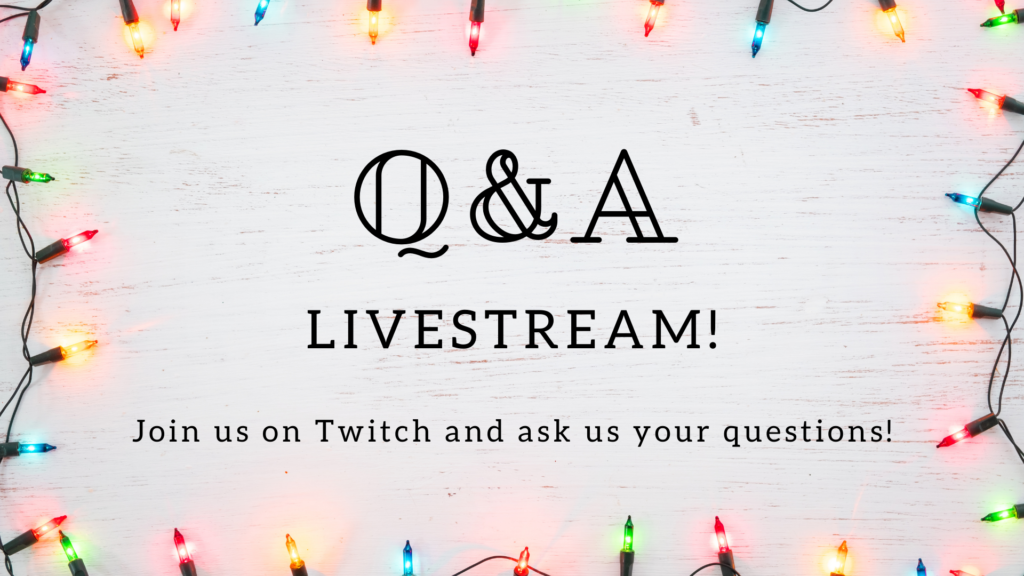 End the year strong with a live streamed Q&A between you and your fans. Take the time to answer their long-standing questions, and even spark some discussion among your listeners. Whatever platform you use, make sure it's one where users can either call in or type their questions for you to answer. IGTV, Twitch, Discord, and YouTube are just a few streaming services that allow two-way interaction. Of course, be sure to thank them for listening and participating.
4. Make a video or short bonus episode thanking your listeners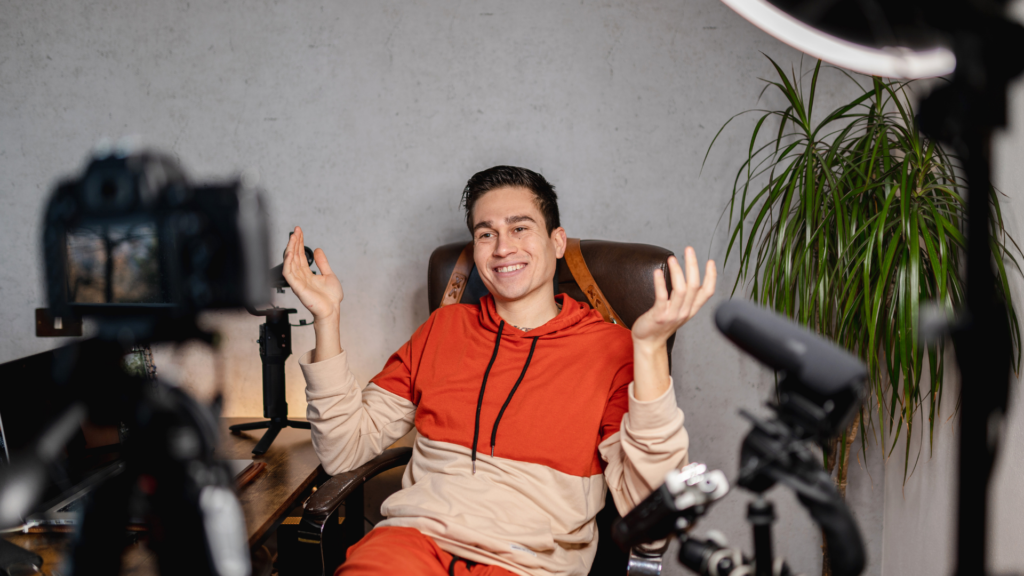 Sometimes it's as simple as just telling them face-to-face. Or, more accurately, screen-to-screen. Making the effort of setting aside time to create content solely meant to thank your listeners says a lot about how much you appreciate and value them, both figuratively and literally. Talk about your podcast's journey and the role they played in making it happen. Share some of the touching messages you've received from fans, as well as funny stories over the years. Creating a moment to share is just as valuable as the content you put out.
3…2…1…
And there you have it! A total of 12 items and strategies to thank the guests, podcasters, and listeners in your life. As you can see, there's a lot of creative ways to show your appreciation, and creating this blog for you is just one of ours. As always, we thank you for your continued support of Resonate. We can't wait to see you all in 2022 and show you what we have in store for the new year.