The podcasting community is almost entirely virtual – except here.
If you're an entrepreneur or involved in the business world at any level, there's no doubt that investing your time and resources into event marketing is of tremendous value. Networking events, chambers of commerce, meet-and-greets and other types of events are a MUST if you're trying to grow your influence. Conferences are another go-to source for people who are looking to mix and mingle with others, expand their knowledge, connect with like-minded people and just get the word out about what they do.
Podcasting is no exception, really. While the end goal may be different, many podcasters are starting to see the increasing value of having a higher level of interaction and engagement, not only with their listenership but with others in the podcasting scene as well. If this is you, I'm with you. And with this in mind, here is a list of the top 5 podcast events you need to attend in 2022 and why you should be there.
Why you can't miss the next podcasting conference
As I hinted at already, there are some tremendous benefits to networking with other podcasters at conferences and other similar venues. Opportunities like these can have real impact in the development of podcasters as they get to connect and chat with others who are passionate about the same thing, even if the genres they speak on are unrelated. Here is a very brief list of benefits to taking time to make this a part of your podcasting experience:
1. It breaks down barriers
One of the biggest obstacles, especially for new podcasters, is how overwhelming it can seem. For many podcasting is just a great idea that they don't know how to execute. How do you come up with a name? How do you find your guests? How do you plan out your episodes? What equipment do you use? How do you ask good questions? The list of questions that could keep you away from podcasting seems almost endless.
The great thing about having the chance to connect with others who are already doing it, is it makes it more approachable. It makes the laundry list of questions not quite as overwhelming and it makes the task at hand (at least) a little more manageable. Dedicating time to getting involved in networking and conferences gives you the opportunity to be face-to-face (in person or virtually) with others on the "front-line" of podcasting to get some real life insight into what it's taken (or in reality, what it's still taking) for them to have success in starting and continuing a podcast.
2. It builds community
In a similar way, these gatherings promote the development of a community of people who are passionate about the same things. Now the reality is that podcast genres, the tones and especially the hosts…are all over the map. Literally, but also, figuratively. In many ways you could not find more opposite types of people apart of the same thing than you do in the podcasting world.
But the beauty of any community, including the podcasting community, is the broad diversity found within it. And diversity is a tremendous thing. Through building a community of podcasters with different life experiences, different world views and different passions you begin to see the opportunity to be personally impacted from others who aren't just like you.
Listen, I know you're the bees knees, but we all have something to learn from those around us. And in many ways, this is what makes podcasts so great. We all have a voice that should be able to be heard. And what better platform to hear from others than at an event designed to bring them together for a common purpose or goal.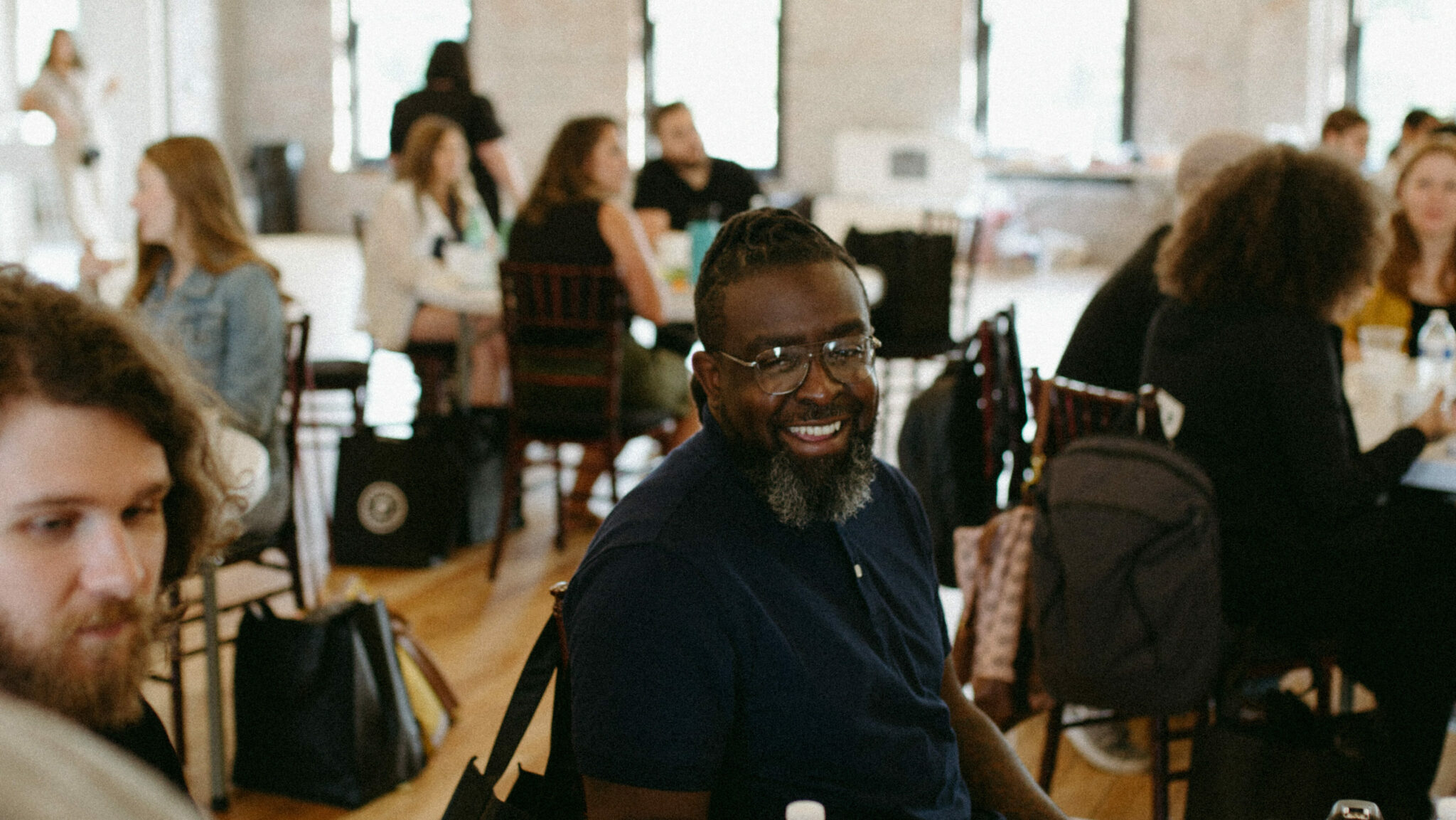 3. It allows for collaboration
One of the most amazing things I have seen in my time around podcasting is how willing the podcasting community is to help each other out. Maybe it's the grassroots mentality that's made it sweep across the globe like a wildfire, or just the nature of wanting to help others follow in your own footsteps and find success, but podcasters are generally more-than-willing to be a helpful resource for others.
There's many ways this can happen. A simple conversation that leads to an introduction to someone who could help with a topic being covered in your episode. An offer to be a guest on another podcast to help boost listenership exposure. The suggestion of doing an ad spot-swap with another podcast. There are lots of ways collaboration can and does take place, but it's just plain easier in the real (or virtual) world when you get to talk to others and connect with them as real people, not just sending out a blind, cold email to a stranger.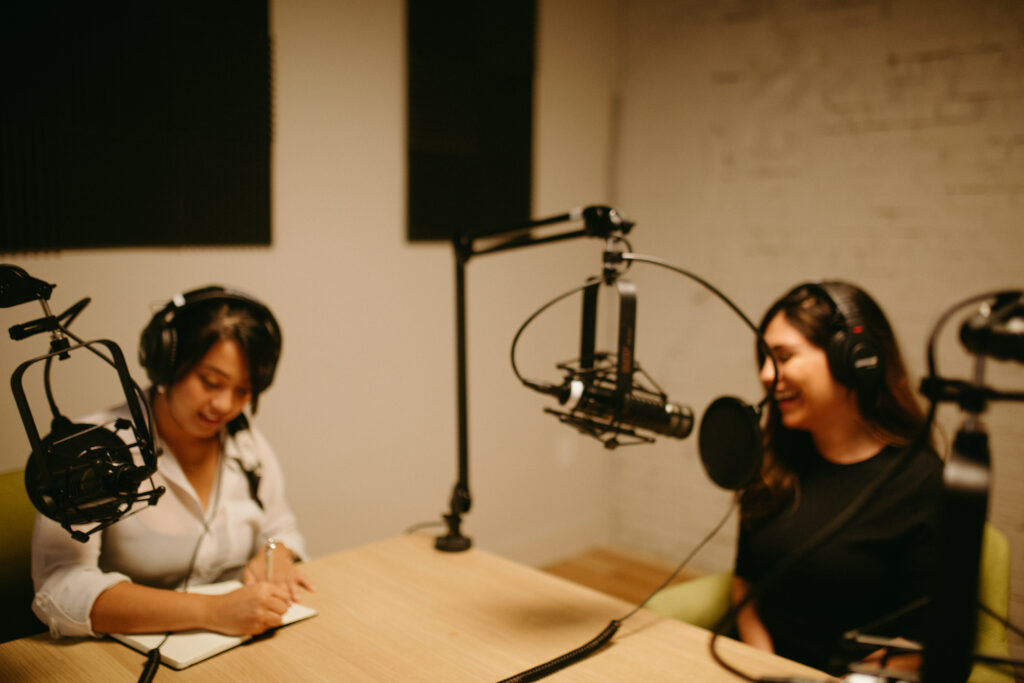 4. It promotes a sustainable future
All of these things come together to show how simple things like conferences and networking in podcasting can promote and stimulate a real future for the art form. You never know how the conversation you just had, the idea you are working through on your next episode or the thought that came to mind might develop into another podcast idea or influence others.
By attending and mingling you may have just helped prolong your own podcasting life. All that aside though, these types of events show how much traction podcasting has gained as a whole. At these events we're talking about tens of thousands of people gathering together for a few days who are really just a sampling of the whole big, beautiful industry.
This isn't a family reunion, it's a movement. The more we can get involved in these types of events, the more people will notice its legitimacy and relevance and the more fires will be lit in the hearts of passionate people with great ideas. And what can this mean except that podcasting will be around for us to enjoy for years to come.
Podcast Conferences and Events in 2022
Now that we've walked through some reasons to attend (virtually or in-person) a podcast event, let's go over the list of the best podcast conferences and events of 2022.
1. Podcast Movement 2022 (In-person: Dallas, Texas) 
August 23-26, 2022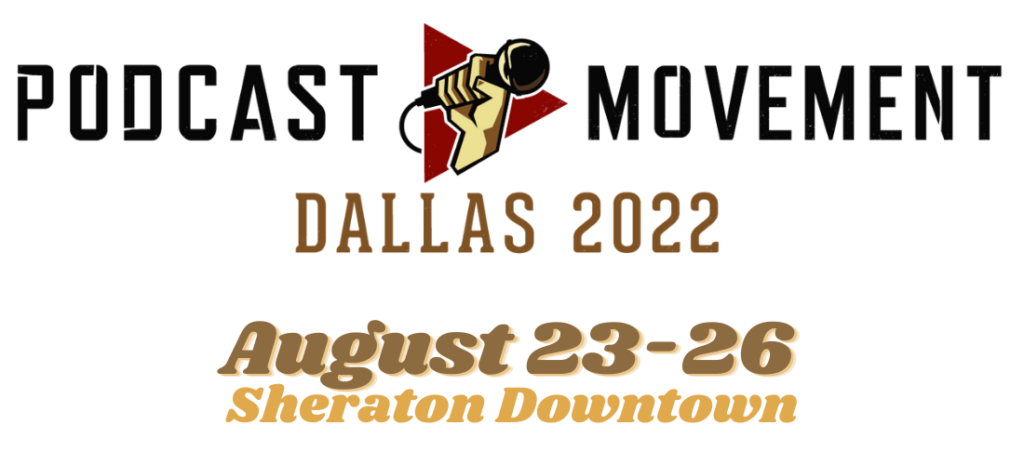 Typical price range: $259 – $559
Our team has attended Podcast Movement for the past several years, and it's always been an amazing experience. This year the "world's largest podcast conference" is going to be in Dallas, Texas. Podcast Movement has always been an incredible place to grow as a podcaster, whether you're new to the craft or a seasoned podcasting vet. While the Pro Pass might seem like a big price tag, it includes everything in the Standard and PLUS pass packages, and other great amenities.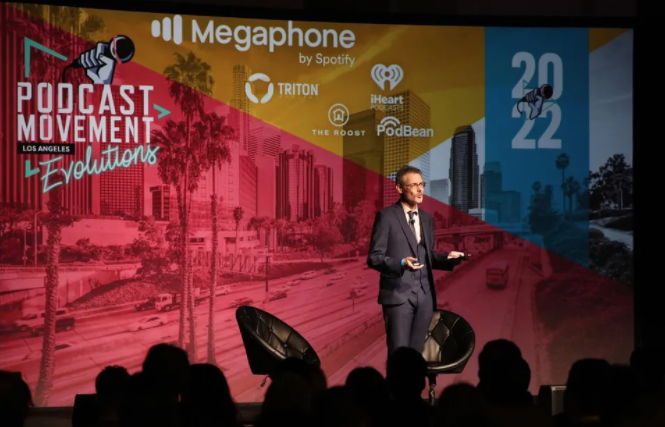 Get inspired by networking with fellow podcasters, learn about cutting-edge technology with podcasting vendors from all spaces, learn practical tactics for improving and growing your podcast through the various breakout tracks, and more.
2. CrimeCon 2022 (In-Person Event: Vegas, baby!)
April 29-May 1, 2022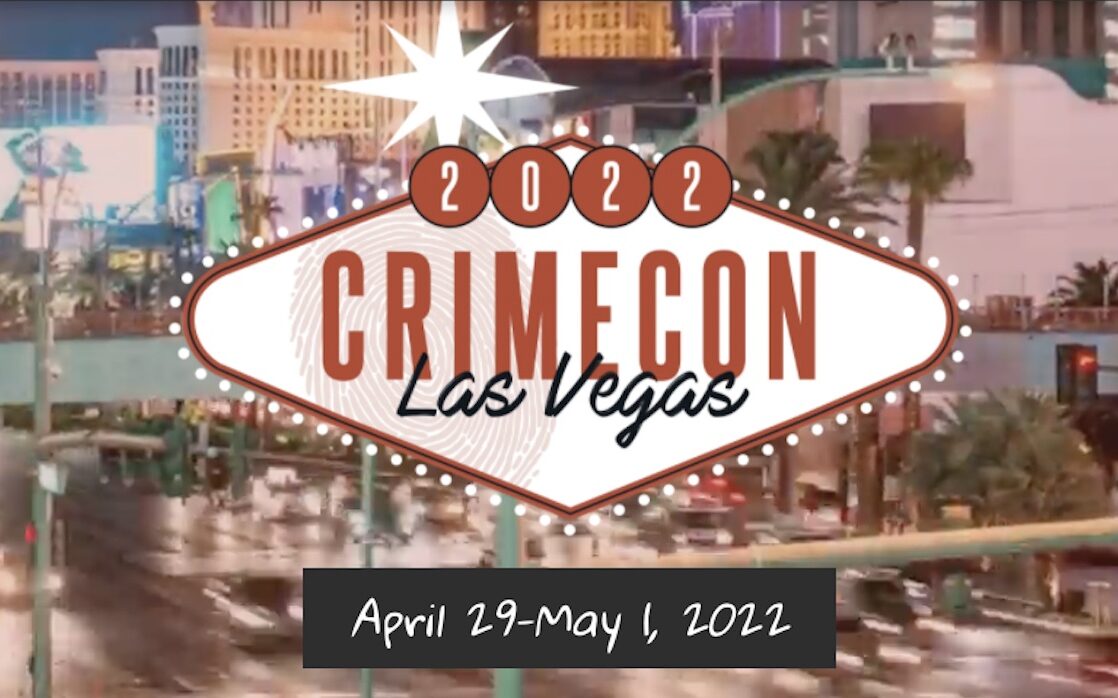 Typical price range: $309 – $1599
CrimeCon is an immersive, weekend-long event dedicated to all things true crime and mystery. As one of the largest media conferences, it has a nearly cult-like following. They cover everything crime-related, from TV shows and documentaries to podcasts and all things creatively criminal. We have attended CrimeCon for the past few years and have always enjoyed connecting with other creators who are passionate about making change through their shows.
The event is being held at planning on meeting in person in Las Vegas, Nevada from April 29 to May 1, 2022.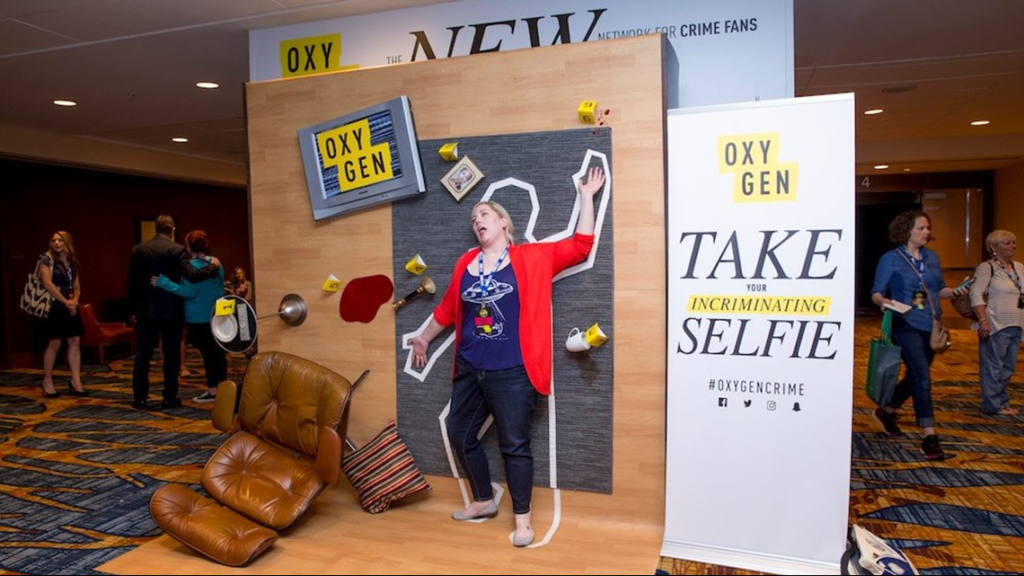 I won't lie to you, this event costs a pretty penny. Whether you get the Standard package or the Platinum VIP pass, you'll be getting the most out of your ticket with all of the great events and speakers they have lined up for this year. If you attend you'll get to network with inspiring podcasters from all walks of life, connect with vendors to learn about new services and technologies, and much more.
3. Podfest Expo 2022 (In-Person & Virtual: Orlando, FL)
May 26-29, 2022
Typical price range: $247 – $745
Podfest will be hosting their first live conference since the pandemic! This 3-day conference is a smaller, more intimate event hosted by the Podfest community. If you are looking for a more intimate experience where you can learn about how to be a better podcaster, and be inspired by those around you, you'll definitely want to check out this year's Podfest.
4. The Podcast Show 2022 (In-Person Event, London) 
May 23-29, 2022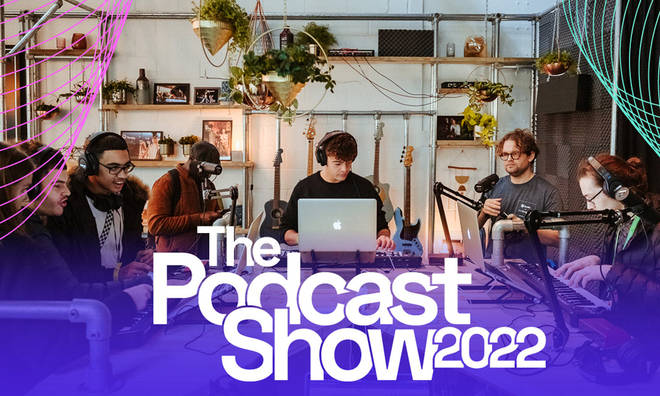 Standard day passes start at £55 (AKA, about $75 USD)
Yes, you read that right. This week-long conference takes place at the Business Design Centre in London, England! Sponsored by major companies like Spotify, BBC Sounds, Acast, and more, this conference looks like it's going to be as incredible as it has been in years past. The international festival boasts of having international influence and a global outlook on the podcast industry. Their site promises the 2022 conference will be "An unmissable, one-of-its-kind event that will inspire, power and shape the future of this influential world."
Standard day passes are already live for sale!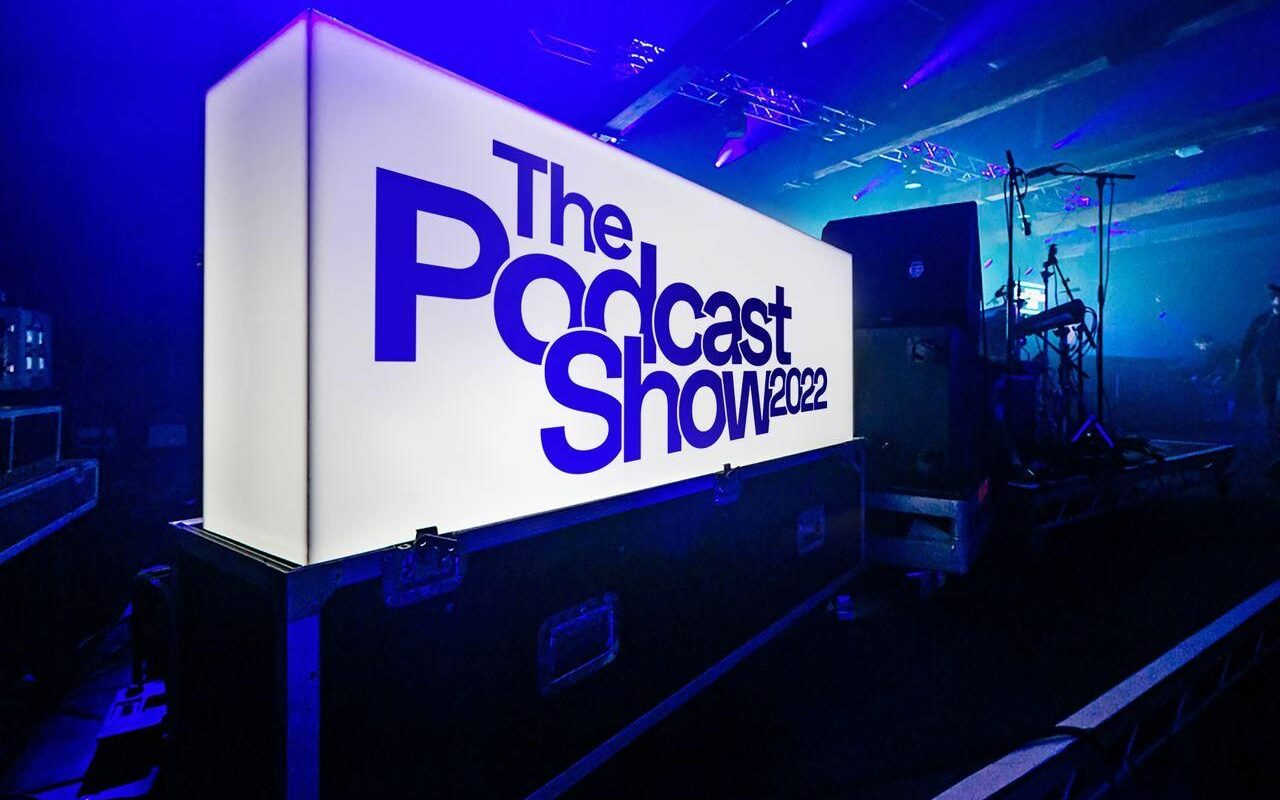 5. ShePodcasts Live 2022 (In-Person Event, Washington D.C.)
October 11-14, 2022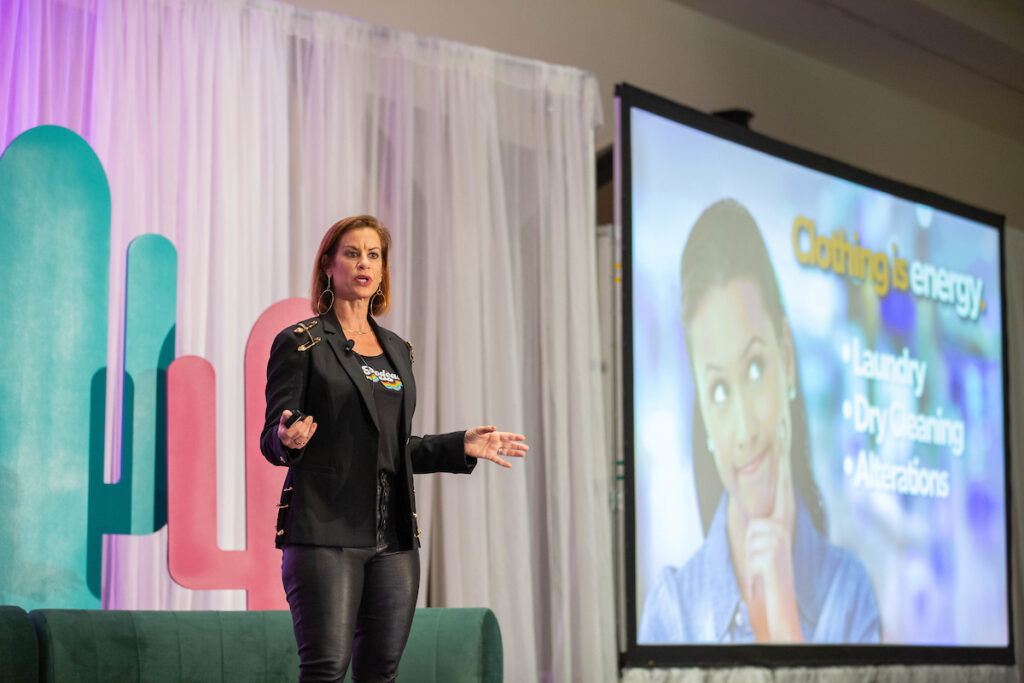 Visit their website for more updates here
Last year (2021) we attended the very first live ShePodcasts conference since the pandemic began in Scottsdale, Arizona. You can read our recap of the unique, one-of-a-kind experience here.
As the She Podcasts team identifies, "Everyone deserves to be heard. That's the foundation of She Podcasts. We started this group because we believe women have a unique challenge in getting their voices to be heard." Simply put, a solution is needed. And that's exactly what this conference has done. Creators Jessica Kupferman and Elsie Escobar have provided an opportunity for the voices of all women and nonbinary-identifying persons to be heard and emboldened through podcasting. ShePodcasts is a blossoming community that is built on equality, empowerment and encouragement.
Wwe at Resonate strongly agree with their mission. With over 50 sponsors and a stunning lineup of speakers, the conference was a breath of fresh air for women and nonbinary podcasters of all kinds. We STRONGLY encourage you keep tabs on this one. We trust that the 2022 ShePodcasts conference in Washington D.C. will be the even better than last year!
Conclusion
In this day and age, plans and events have been more uncertain than ever. Many events have gone virtual or have been pushed back. While we can't wait to get back in person with podcasters to connect, learn, and be inspired, we are really excited to see what innovations and new opportunities evolve through the rest of this year. We hope you'll be able to attend and connect with the larger podcasting community. Whether you're just getting started or a seasoned podcaster, these conferences are a wonderful place to connect, learn, teach, and be inspired. Hopefully, we'll see you there!