Resonate Recordings Reviews

4.9/5 average rating, 826 reviews
Honest feedback from real podcasters using Resonate.
See why people love podcasting with Resonate
True stories of people experiencing an easier way to podcast. 
CCB Office
December 1, 2021.
The staff at Resonate are incredibly responsive to our needs for podcast production, as well as timely and helpful. I am always happy with the production of our recording.
Becca Norton
November 18, 2021.
Resonate Recordings has been so helpful when pulling together our business podcast. Their platform is really easy to navigate and you can also send a direct email with a question and they will get back in a timely manner. I find the pricing to be of good value. I use them mainly for editing purposes and final touches for audio but feel confident I can use them for other services in the future as needed. Definitely recommend.
Rachel Jacovino
November 17, 2021.
Resonate is a fabulous partner who provides excellent results at a great value. Whether you need support at a personal or enterprise level, they will make your podcasting journey so much easier!
Denise Urbans Hader
November 12, 2021.
Having never done a podcast Resonate was patient enough to successfully help me through the process from the beginning to the end. I've been working with them for a couple of years now and I'm almost a pro! Who says you can't teach old dogs new tricks? Resonate is the best!
Cole Chlouber
November 11, 2021.
What is not to love? As a new podcaster, the Resonate team has helped launch and host my podcast not only by pointing out pitfalls but also by taking the time to educate me and get me up and running in the first place. My podcast would still be an idea if not for this talented team.
Jared Talavera
November 3, 2021.
Resonate Recordings have gone above and beyond in editing the Healthier Today podcast. Instead of the 11 episodes taking 11 weeks to edit, it took about 2 weeks. This was for the enhanced podcast service. The whole team has been incredibly professional and responsive from the time that I inquired about their services to having the final episode delivered.
Melissa Boswell
November 3, 2021.
Resonate is a fantastic company to work with for high-quality podcast services. We started with Resonate for audio editing and now in addition to audio editing, we work with them to host our website and podcast episodes, produce social media content, and edit videos. They are quick to respond, friendly, and professional. Biomechanics On Our Minds highly recommends Resonate for your podcasting needs!
Kim Schultz
November 3, 2021.
I am working on the second season of my podcast with Resonate. They are responsive, helpful, creative and flexible. I would recommend their services. I have been pleased with the quality and appreciate the partnership!
Janell Rardon, MA
November 2, 2021.
Somehow I found Resonate on a Google search for podcast management. Thank God I did. They are fabulous. High quality work for competitive pricing. I needed and wanted to take my podcast to the next level and they have done that. Now, I want even more, as they are so gifted in timing and sound effects and enhancing the flow of each episode. When I need a change, they are apt and prompt. I also chose to switch to their hosting and I am more than pleased with every single aspect of the platform!
Erica Houskeeper
November 2, 2021.
I started using Resonate in 2020 and I highly recommend them for podcast editing. They are trustworthy, responsive, and help my podcast sound polished and professional.
Read all of our reviews on Google and Yelp.

Hear what it's like to make a hit podcast with Resonate
Hear what some of the best podcasters in the world have to say about their experience podcasting with Resonate.
Resonate has made my life so much easier. We've established an amazing working relationship that has allowed us to grow and improve our podcast in a very short period of time. Their unmatched efficiency and dedication to quality sound are what make them stand apart.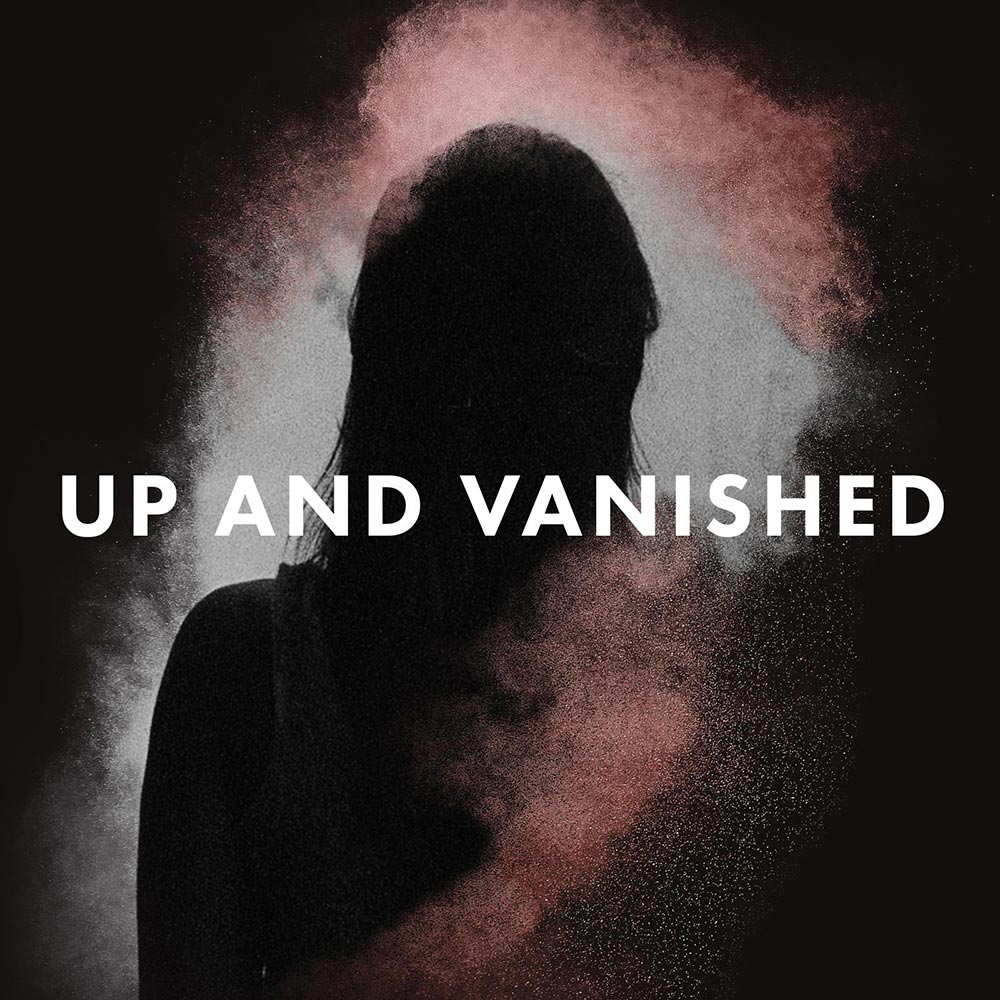 Payne Lindsey
Host, Up and Vanished
The team at Resonate is made up of some of the most talented audio engineers and producers in the podcasting business.
I've built such a good relationship with their staff and appreciate how often they go the extra mile to create content that embodies the vision of the episodes I write.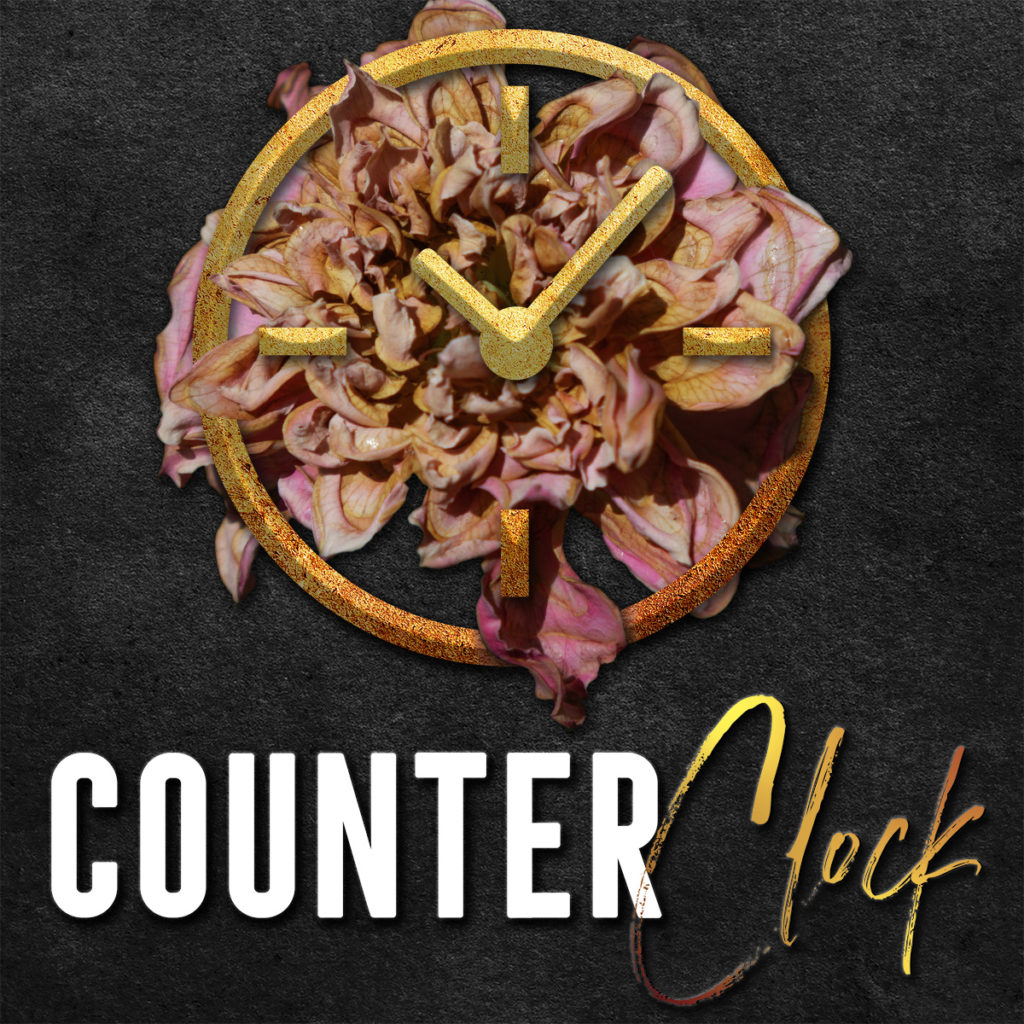 Delia D'Ambra-Wheeler
Host, CounterClock
Working with the Resonate Recordings team on the podcast was a really great experience. Their experienced team helped make sure that our episodes were mixed and sounded professional. I would work with them again and would highly recommend them for your podcast.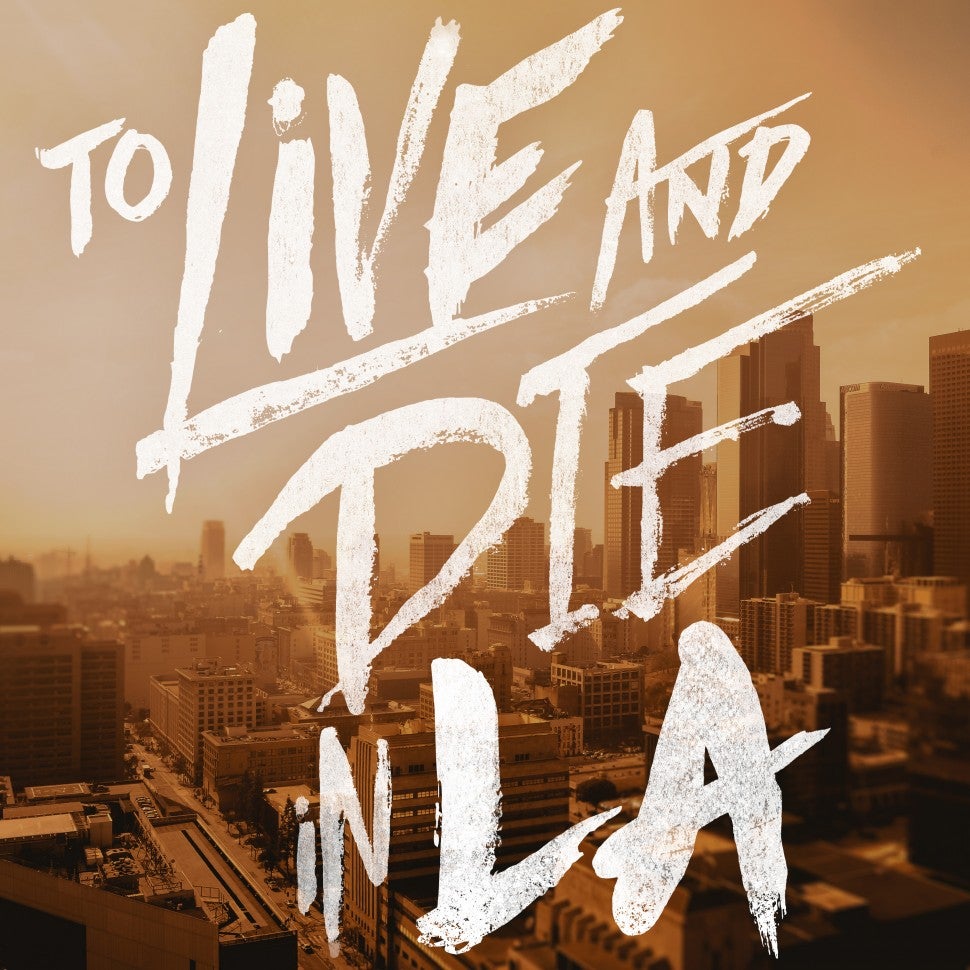 Niel Strauss
Host, To Live and Die in LA

We've had the honor of working on 3,000 different podcasts, with 13 of those podcasts hitting #1 in Apple. Click on the shows below to hear our audio production in action.
Take your podcast to the next level, easier than ever
Get the podcast production services, remote recording, and podcast hosting you need to create a podcast in one place.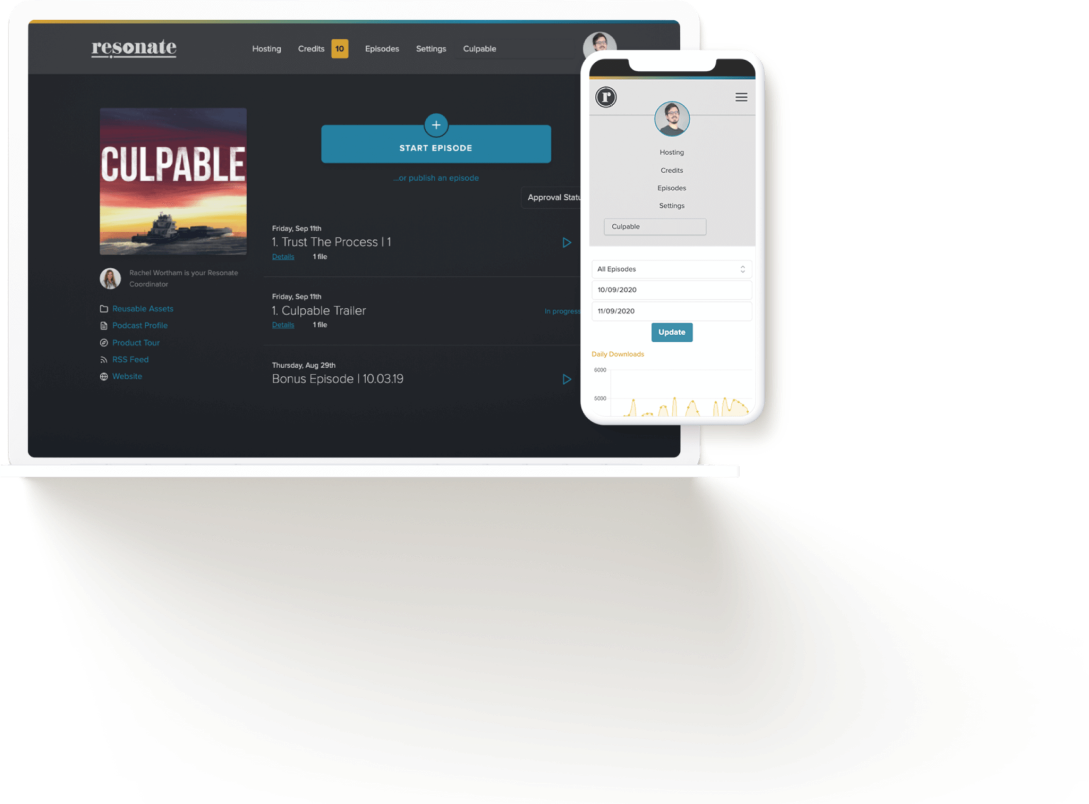 Ready for an easier way to podcast?