It's 2022, and if you've been following the roller coaster of the real estate market this year, you'll understand why it's crucial for real estate investors to keep up with current strategies and trends. 
There are plenty of opportunities right now for people considering investing their capital in real estate to get started in the industry.
Jumping into a new business venture comes with a learning curve, but the benefits of real estate investing – from increased income to diversified assets – make the challenge more than worthwhile. For both real estate professionals and would-be investors, podcasts are a great option for learning on the go, and these are your best 14 options in 2022!
Top 14 real estate podcasts
As we all hate traffic and miscellaneous chores, listening to podcasts while doing either or makes it at least bearable. It is a proven fact that if you want to be one of the best real estate investor or agent, you have to grind for it. To make it easier for you we created a list that will help you become an expert in the real estate industry. 
Here is our top 14 real estate podcasts available today:
1. The Real Estate Rookie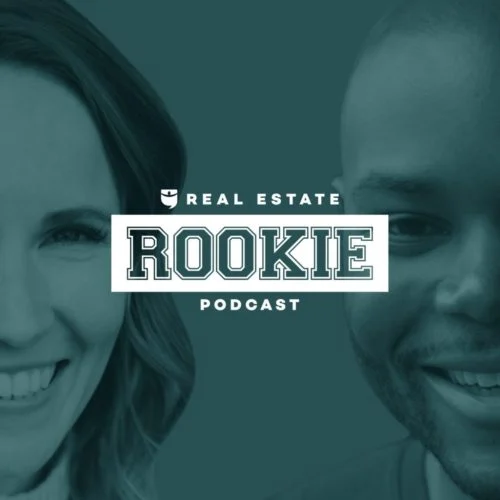 Hosts: Ashley Kehr and Tony J. Robinson
The Real Estate Rookie podcast by BiggerPockets is all about real estate investing for beginners, and in its twice-weekly episodes, it offers analysis, interviews and listener Q&A to get you going on the path to investment success!
Best episode: Stop Scrolling, Start Posting: Social Media for Real Estate Investors
2. Real Estate Rockstars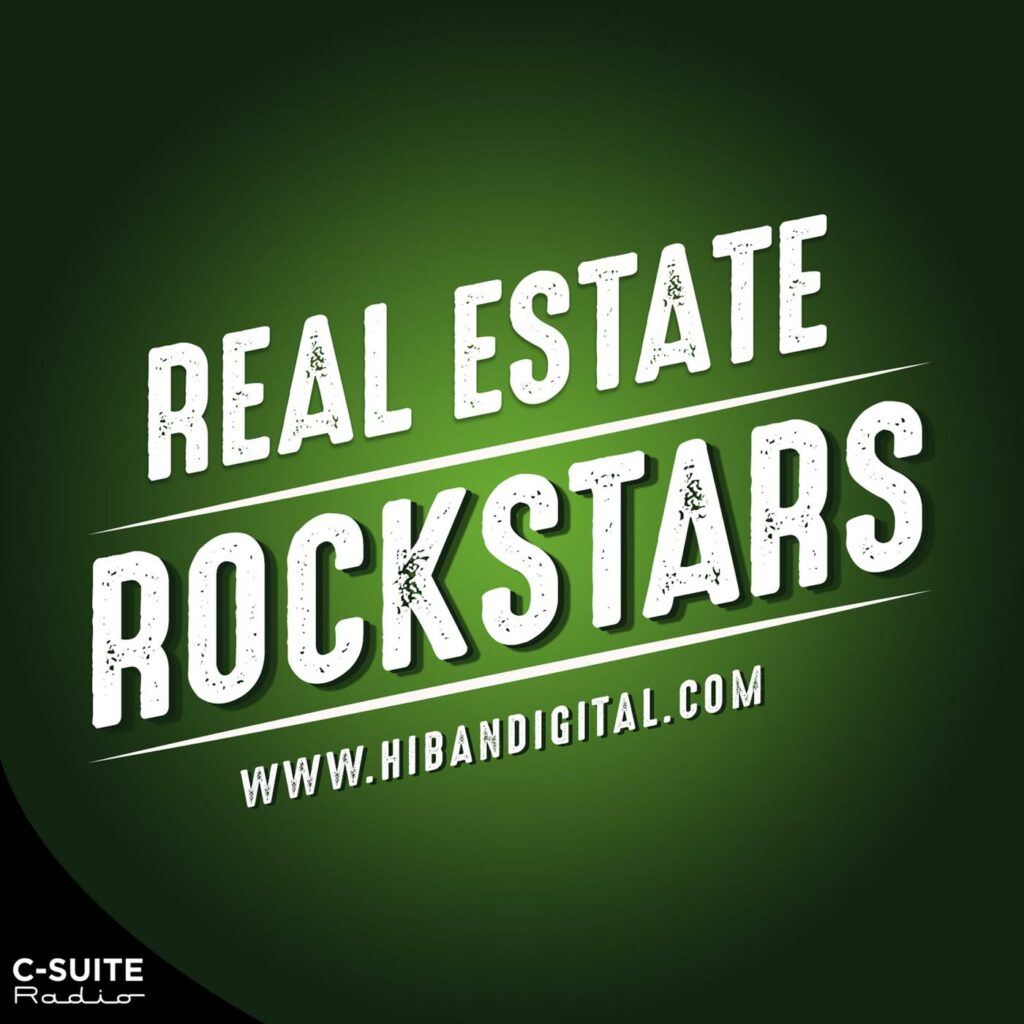 Host: Pat Hiban
The gist: Real Estate Rockstars is an industry-favorite podcast, featuring interviews with guests ranging from agents to brokers and real estate investors. New episodes, released three times a week, work through the challenges and questions of the market to give you practical strategies to earn more!
Best episode: Clear Six Figures Your First Year as a Real Estate Agent with Julia Nyman
3. BiggerPockets Real Estate Podcast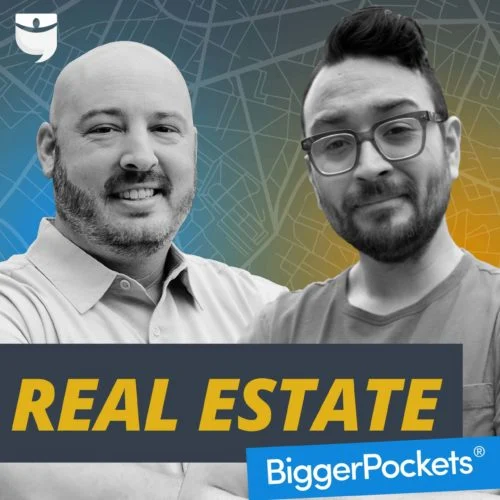 Hosts: David Greene and Rob Abasolo
The gist: BiggerPockets' Real Estate podcast is the company's largest, longest-running, and top real estate investing podcast available. The show releases new episodes three times a week to explore the real estate investing strategies that will work for you!
Best episode: Seeing Greene: BRRRR 101 – Loans, Deals, & Cash Flow
4. The Tom Ferry Podcast Experience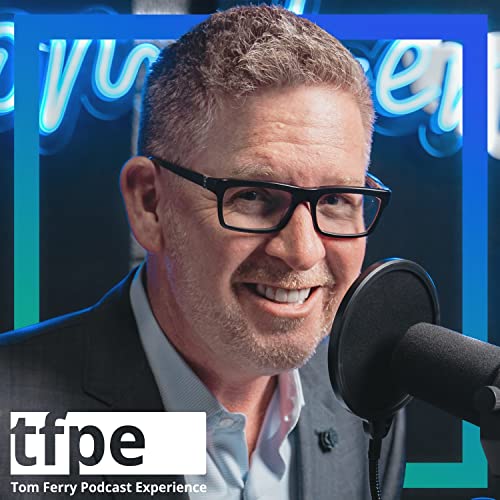 Host: Tom Ferry
The gist: Boasting the premier podcast for real estate agents, Tom Ferry invites you to learn from authors, industry experts, and experienced agents as you build the skill and knowledge to run a thriving real estate business!
Best episode: David Goggins on Never Giving Up – Episode 2
5. The Real Wealth Show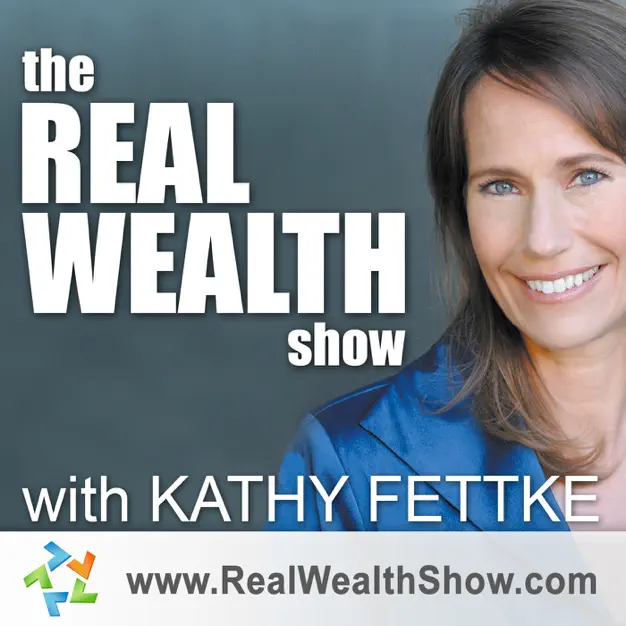 Host: Kathy Fettke
The gist: Kathy and her expert guests share their insight into real estate investing and earning rental income, all with the aim of helping you build "real wealth," that is, the time and money to live as you want!
Best episode: Kathy Fettke's 2019 Real Estate Market Predictions
6. The FortuneBuilders Real Estate Investing Show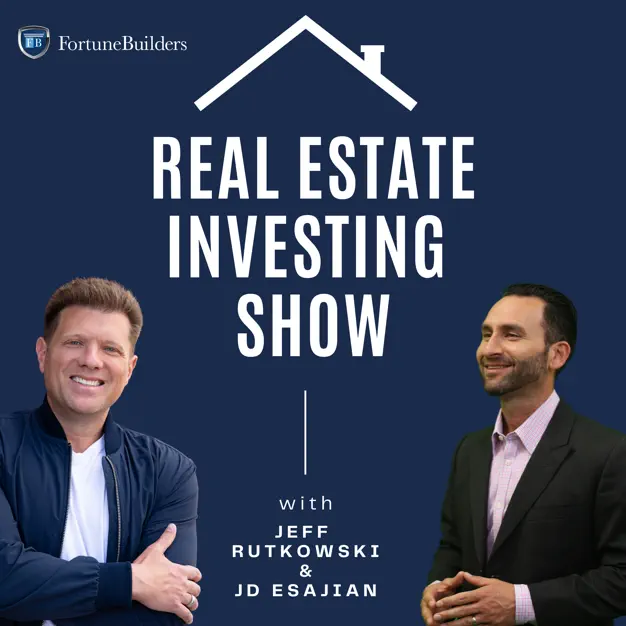 Hosts: Jeff Rutkowski and JD Esajian
The gist: The FortuneBuilders Real Estate Investing Show is designed to help aspiring entrepreneurs and those working toward financial independence and freedom. The show offers weekly episodes with expert insight to help you to launch and grow a thriving real estate business.
Best episode: Ep 48 – Lessons Learned From a Decade of Real Estate Investing
7. Over Ask Podcast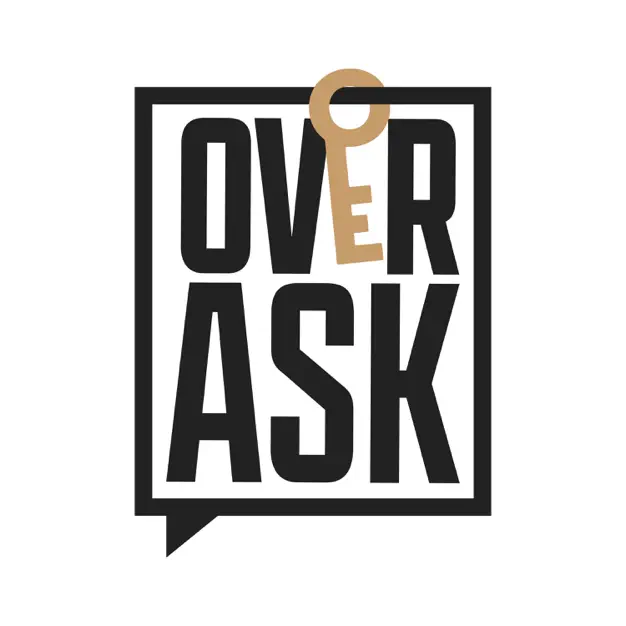 Hosts: Matt Lionetti and Eric Simon
The gist: On the Over Ask Podcast, presented by The Broke Agent, self-proclaimed "average" real estate agents invite listeners to learn from industry leaders. Over Ask makes tips from the best of the best accessible for anyone interested in real estate!
Best episode: How This Agent Gains Thousands of Followers Per Day – The Jarrod Benson
8. America's Commercial Real Estate Show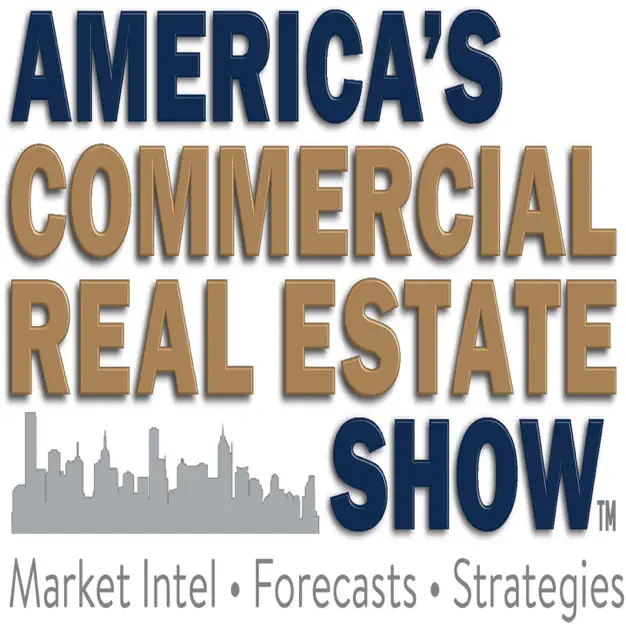 Host: Michael Bull
The gist: America's Commercial Real Estate Show is a commercial real estate podcast that shares market intel, forecasts, and strategies for successful investing and business management.
Best episode: Would Repeal of 1031 Exchange Damage Economy, Tax Revenues & Real Estate Industry?
9. The Remote Real Estate Investor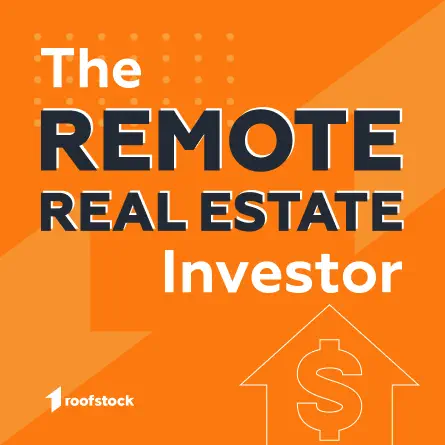 Host: Michael Albaum, Tom Schneider, and Emil Shour
The gist: The Remote Real Estate Investor podcast is an investing podcast, but it places a particular focus on remote real estate investing. The show combines insight from Roofstock experts on everything from time management to deal analysis and portfolio scaling with guest interviews, all with the aim of turning listeners into real estate investment masters!
Best episode: Ask Michael anything: Return metrics, partnerships, & expectations
10. Real Estate Today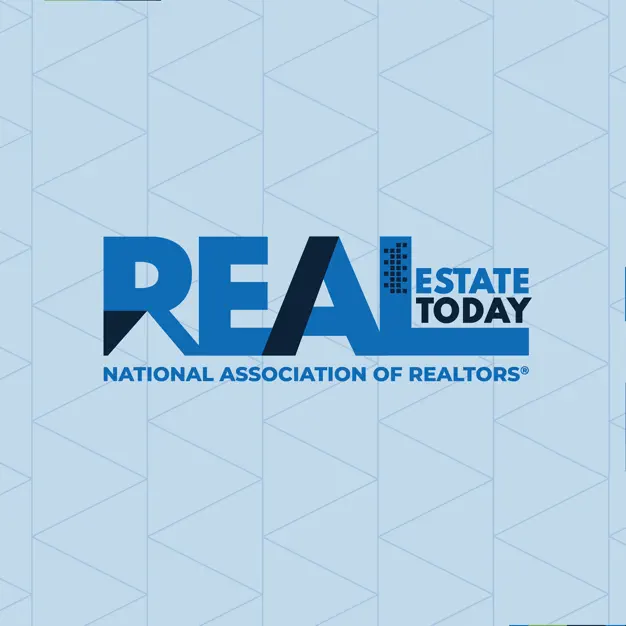 Hosts: Stephen Gasque, Melissa Dittmann-Tracey, and Bill Thompson
The gist: Real Estate Today by the National Association of Realtors is all about home ownership, and provides up-to-date news and information to help both buyers and sellers make the most of the real estate market.
Best episode: Mortgages 2017 – Show 419
11. REconomy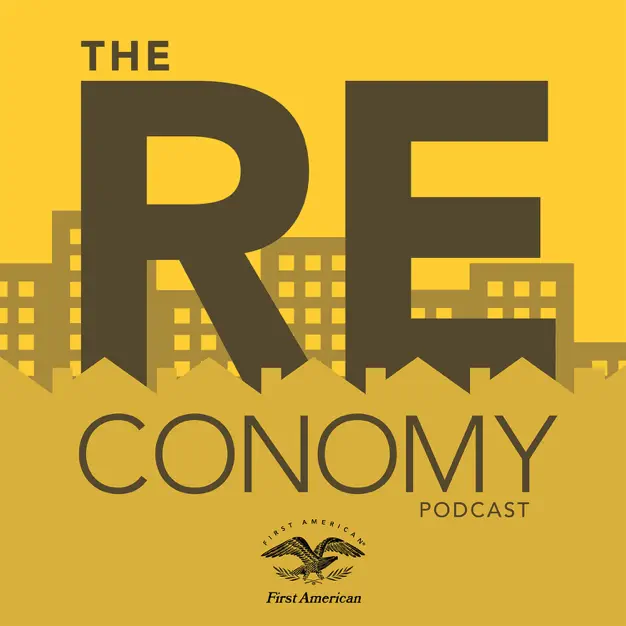 Hosts: Mark Fleming and Odeta Kushi
The gist: REconomy is an economic podcast by First American, and it explores the factors shaping real estate, housing, and affordability. They help break down complicated complicated concepts and apply economic theories, as well as approaches that explain real estate markets and its trends.
Best Episode: The Five Most Affordable Cities for First-Time Home Buyers – EP 30
12. Kevin Ward's YES Talk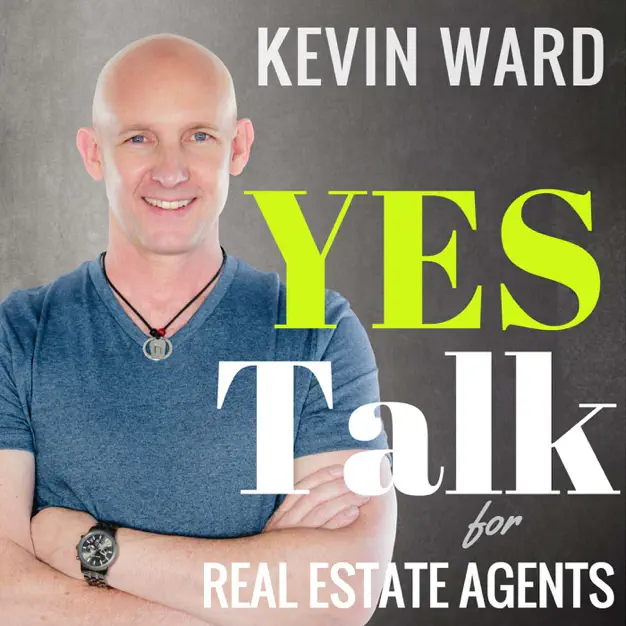 Host: Kevin Ward
The gist: Kevin Ward's YES Talk offers to help listeners become the best real estate agents they can be. The show includes coaching and training in strategies, skills, systems, scripts, and the "success mindset" to help agents hear more "Yes's!"
Best Episode: 7 Things I Wish I'd Known as a New Real Estate Agent
13. Best Real Estate Investing Ever with Joe Fairless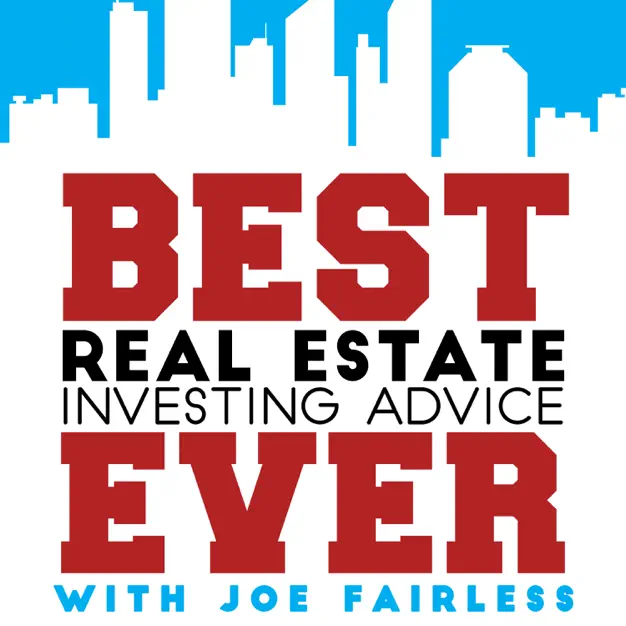 Hosts: Joe Fairless
The gist: The Best Ever Show is the longest running, daily real estate podcast in the world. While commercial real estate can be overwhelming, Joe shares the expert education and insight to help passive and active investors alike to both build wealth and legacy and give back.
Best episode: The Velocity of Capital: How to Compound Your Returns – Passive Investor Tips Ft. Travis Watts
14. Cash Flow Guys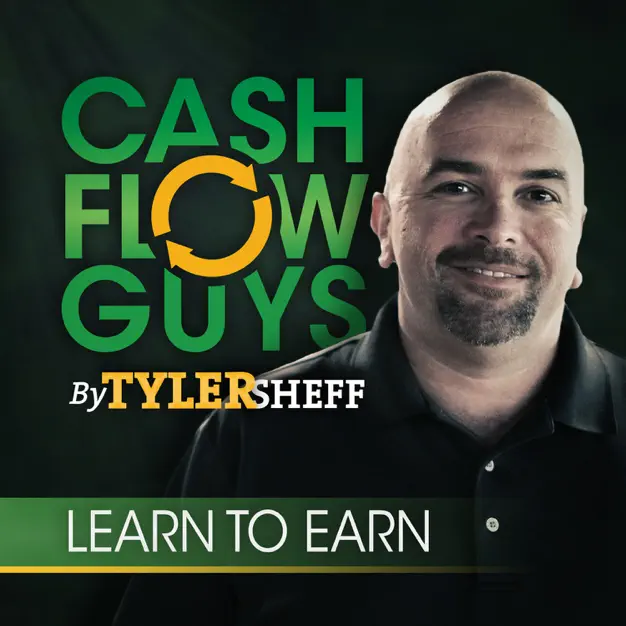 Host: Tyler Sheff
The gist: Cash Flow Guys is a financial independence podcast that brings together the best of real estate and financial services. It promises to unlock the secrets of financial freedom through wealth-building strategies.
Best episode: 202 – The Art of the Deal
Honorable Mention:
Two other real estate podcasts worth following are Living the Dream with Ben and Rodney and The Richard Haynes Real Estate Show. Living the Dream covers a broad range of topics, from real estate to pop culture and fitness, all with the aim of living the best life possible! The Richard Haynes Real Estate Show zeroes in on residential and income real estate in the South Bay and Greater LA area.
Put those headphones in
With our full list of the best real estate podcasts of 2022 you now have the perfect place to start working out those brain muscles and start learning on how you can become a real estate expert. These resources make the way forward smoother!
Just like any topic, there is always more to read, listen and practice. Listening to real estate podcasts will give you an easy stepping stone that will make you feel more confident.
If you are a real estate investor looking to create content like the greats of 2022, we at Resonate Recordings would love to help make this part of your real estate dreams come true.