Having guests on your podcast can be an incredibly beneficial experience for everyone involved–you, your listener, and of course, your guest.
Not only do you get to connect with amazing people and learn more about them, but guests can also draw in new listeners who are interested in a particular subject matter or their individual insight.
Another great benefit of having podcast guests is that when you do so, you are solidifying your credibility within your podcast's industry and bringing accessible knowledge from prominent voices others might not normally have access to.
There is infinite potential for growth in an interview-style podcast. What could be a one-time listener could eventually convert into loyal fans that return to listen to your show based on their connection with the guest you featured.
That being said, if you are looking to boost engagement from your listeners and wondering how to find and invite guests to be on your podcast, read on to learn more.
Decide what 'kinds' of guests you want on your show
Start by creating a dream list of guests you want to have on your show. Make sure that each guest will bring real value to your audience and fit the theme of your show.
Once you have an idea of what you're hoping guests can provide for your listeners, reach out to people who fit the theme of your podcast or have expertise in a topic related to it. For example, it wouldn't make sense to have a therapist talking about the effect music has on the brain on a construction-related podcast. But it would make sense to have them on a psychology or music-related show.
Do your research
If you are looking for authors or industry professionals, research relevant forums that focus on the same content areas as your show and start networking there. You can also look for profiles in directories related to your niche, such as book reviews, websites, or social media accounts from influencers who specialize in a certain field related to your show.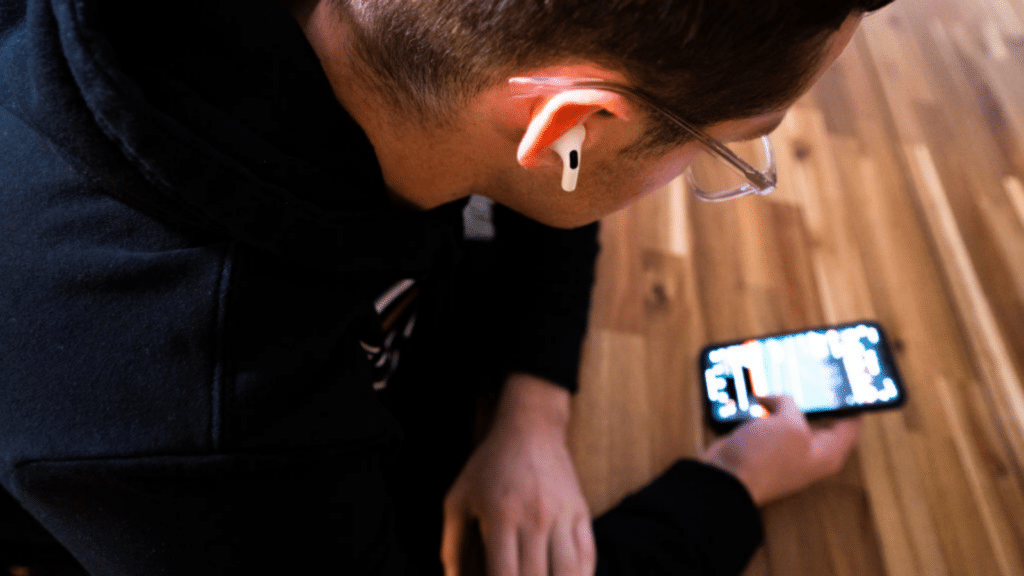 The key to finding the best guests for your podcast is reaching out to people in your niche. Look at who is currently making waves and leading conversations in the field you're interested in discussing on your podcast. Make a list of potential guests—those who are knowledgeable, experienced, and can help bring an interesting perspective to conversations happening on your show.
After creating a list of possible guest choices, research them further and determine whether they would be good fits for what you want to talk about on your podcast or not. Determine if their style or personality will mesh with yours as well as other topics covered on the show by looking at their websites or Social Media accounts like Twitter, Instagram etc., where they might have shared content that's pertinent to what you're trying to accomplish with this project overall.
Use your network (or someone else's)
The tried and true method of networking is a great method to find a guest. You can network using professional relationships created through online platforms such as Facebook, LinkedIn, and other groups that are related to your podcast topic.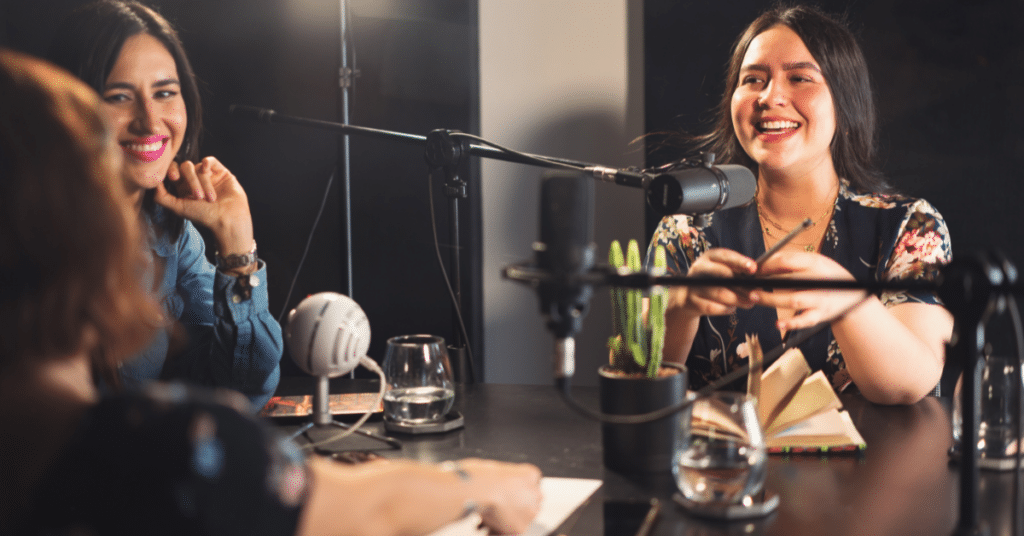 The great thing about these groups is that there is a constant influx of individuals sharing diverse ideas about your industry. Not to mention, there are many who are looking to market themselves as well, and would greatly appreciate the exposure they might receive from being on your show. If they're looking to promote a new product, whether it be a book, course, or what-have-you, making a connection with them is worth a shot.
If you know someone who knows someone, utilize that as well. Confer with fellow podcasters who produce similar content or are in your genre. You might be able to interview their guest on a different topic.
Still not sure where to find guests? A great place to start is to look for other hosts in your niche on Podchaser, the IMDB of podcasts.
Invite them–but do it right.
When you finally do invite your potential guest to be on your show, it's not always as simple as "Hey, can you be on my show?" Especially if they are an exclusive presence.
That's why you'll need to make sure you include the following in your invitation:
A synopsis of your show/episode
What this guest has to offer for your listeners and why they are valued
Parameters/rules of the interview (how long it will be, language allowed)
What this opportunity has to offer them
Being a guest on a podcast is a great way to get free marketing for your own brand, book, etc. Knowing this allows you to leverage their participation in exchange for the marketing you are providing by having them on your show. Of course, offering monetary compensation, affiliate marketing, and other methods can be used in this stage of the process, depending on who you are trying to interview.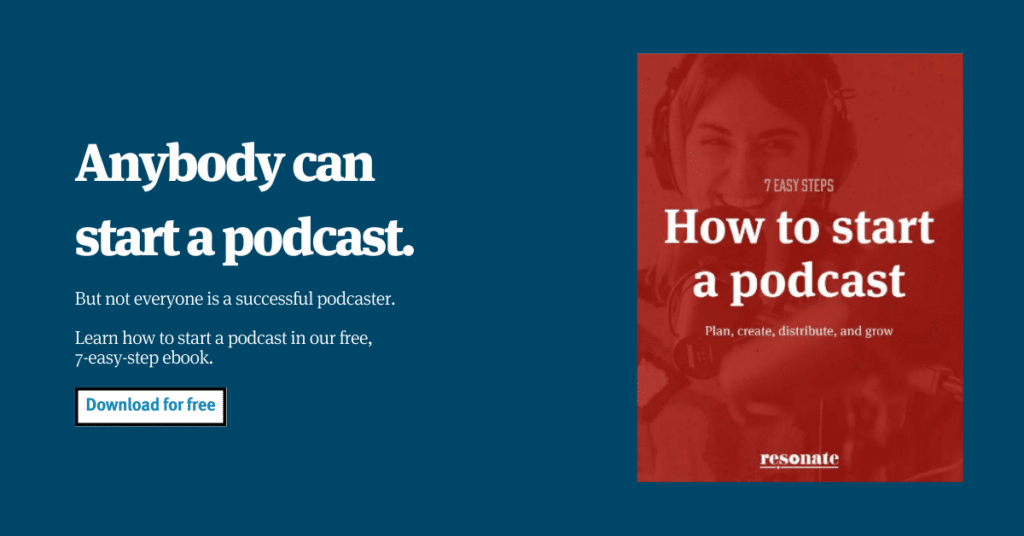 If you look for ways to serve your audience and add value to your guests, you will grow a stronger audience and attract excellent guests.
On the other hand, if you don't have a huge following, there might not be much value to give. And that's okay. When you first start your show you might be asking your guests to take a risk and do you a favor, so don't be afraid to just be honest and ask them. But over time, look for ways to add value to your guests beyond exposure.
Be consistent in communication
When you start scheduling calls with guests it can create a lot of unnecessary back-and-forth emails and admin work. You can save a ton of time by using a calendar scheduling service like Savvycal. Just send a link to your guests and let them choose a time to record that works for you both. Get a 7-free trial plus your first month of Savvycal free here.
💡 Pro tip: Create a doc for all of your guests that outlines:
How you record (ex: We use Resonate to remotely record)
Where they should record (make sure it's a quiet room)
The outline for your episode
Any topics that are off-limits or other important items they should know
Overall
Booking guests takes time, energy, and persistence. The best way to get high-quality and high-profile guests on your show is to invest in the quality of your podcast and marketing your show. The larger and more engaged your audience is, the more leverage you will create for inviting guests onto the show.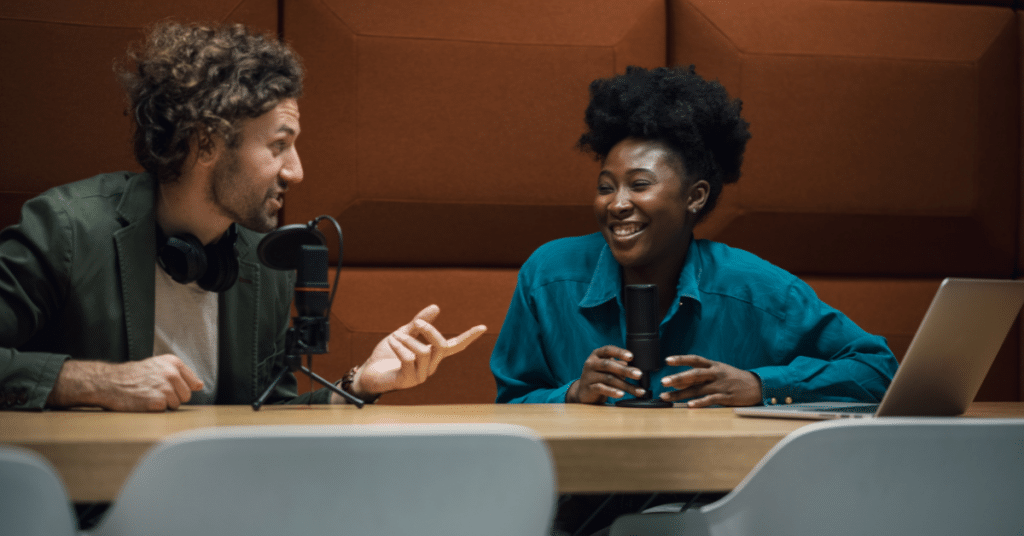 Guest invitation template
Below is an email template for inviting a guest to be on your podcast.
Subject: Interview opportunity from [Podcast name]
Dear [Guest Name],
We are excited to invite you to be a guest on our podcast series, [Podcast Name]. We believe your insights and knowledge could greatly benefit our listeners interested in learning more about [topic]. We'd love for you to join us as a guest and share your thoughts with our audience.
The podcast episode will last up to [time] minutes and we would love the opportunity for an engaging conversation that touches upon topics related but not limited to areas such as [list topics]. This is an excellent opportunity for you to celebrate with the world any new ideas or initiatives of yours.
All conversations are recorded ahead of time so that we may best prepare ourselves, our viewers, guests & subscribers alike for any technical difficulties. Should there be some lag or connection drop problem, it won't affect the quality of audio/video in the final cut of the episode.
There is also ample provision for editing out portions we don't want to be included. We want to assure smooth content flow throughout the broadcast duration–and give everyone the chance for their opinions to be heard without hiccups!
By becoming a part of this podcast series; You will gain [Insert value. Example: visibility in media channels reaching out to a 7,000-populated user base.] As an additional token of our appreciation, you would receive [Additional value. Example: discounts and prime access to our products.]
We thank you in anticipation – and hope some great conversations can be had out of this!
Please let me know if this opportunity interests you at all. If so, please include any availability for when would be a convenient time to schedule a recording session.
Looking forward to hearing back from you soon!
[Host/Cohosts] – [Podcast Name] CC:[ Other collaborators ]