We decided to delve into specifically finding podcast hosts who are women of color, specifically who are Black-American or of African descent.
The desire to find more podcasts that were hosted by Black women came when we realized the "Listeners Also Subscribed To" section of the Apple Podcasts app was turning out the same five podcasts all the time or podcasts that didn't necessarily 100% resonate.
After a lot of research (and listening), we found that there are so so SO many podcasts out here with women of color, and a great heap of them are hosted by Black women and the "Listeners Also Subscribed To" area, can only hold so much data. Although this list is by no means the end all be all of podcasts lists and we are still searching for a fitness podcast hosted by women of color, this is our recommended list of 9 podcasts hosted by black women.
"At 4:28 AM."
BGP has five hosts, Scottie, Gia, Alysha, Sapphira, and Bex, and they are ready to talk about life experiences, society and pop culture, relationships, and growth, in a hilarious way. What is liked about this episode is that you can immediately feel the great chemistry between the five hosts and you're invited to the table as if you were a part of their friend group.
"I don't think we often spend enough time talking about our relationships with friends when really so much of our relationships with other people, in terms of friendships, can really be the lifeline of just you know ideally being. But we don't often talk about it. We often talk about healthy romantic relationships, but not necessarily healthy friendships you know that are not romantic."
Dr. Joy Harden Bradford is the marvelous host of this podcast. She provides insight and great strategies to improve mental health and personal development. There has been historical sigma within the Black community in regards to mental health, so we love that this podcast is out there encouraging women to know that they're not alone in life's issues, that their feelings and struggles are valid, and that there is healing for them. With a lot of various episode topics to choose from, Dr. Harden Bradford does a wonderful job presenting listeners with issues to reflect on.
"I left college in debt, mainly because I used my student loan money, not for books or for my tuition, but at the mall. Trying to keep up with people who didn't even know I existed.
Angela Rye's On One podcast covers societal issues like politics, race, and newsworthy events, as well as pop culture. With most of her episodes formatted as interviews, listeners get to hear the thoughts of noteworthy and news figures like Gabrielle Union, Common, and Maxine Waters.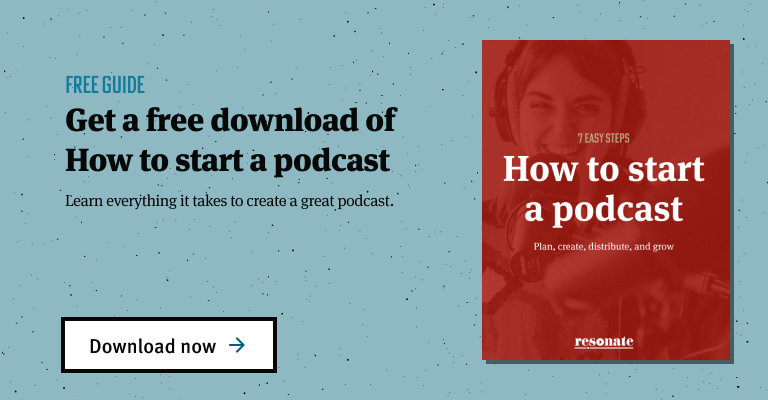 "There was this movie in the 40s that came out called Gaslight…"
Germani and Brittany host Black Girl Bravado, a podcast dedicated to creating community and exploring self-care, wellness, entrepreneurship, and more. Although humorous, Black Girl Bravado sheds light and tips across numerous topics, for example finance, solitude, nutrition, and many more.
"I know my purpose is not worrying about what God has planned for somebody else, 'cause that ain't my business. I found myself kind of being taken away from my peace. And once I found the source of it I knew what to do about it. And that was let go and let God."
Hosted by Jasmine, Lauren, and Reyna, The Link Up Podcast explores life and its ups and downs in professional, relational, and spiritual areas, as a melanated millennial. The fun and open format of this podcast is what captivates us and also, how quickly the hosts get into the topic at hand.
"I launched the digital content creation school as a way to give back to my community because they want this information."
Black Women About Business is hosted by Demarra Gardner, MA, LPC, CAC. Her podcast interviews women who are crushing it in a variety of industries, providing listeners with inspiration, advice, and information from their own journeys.
"You're basically telling her, you don't have a right to feel what you're feeling…you don't get to tell me how to respond to my pain."
Hosted by Shirley Hubbard, Shades of Strong is an honest podcast that delves into the range of life experiences, emotions, and issues that seek to shape, make, or break Black women.
"When you go to events don't always be the person that talks first. Sometimes you have to listen first to get an understanding of who people are and where they are in their life right now. See what their needs and wants are. And that's when you use your creativity to solve a problem."
Hosted by Yaz, Rich Black Woman seeks to encourage and enrich the lives of her listeners. Her podcast covers topics that help invest in the growth of the listeners' minds, bodies, and finances. The podcast has a mostly interview style, which allows Yaz to bring some of the top trailblazers in to sit and share their insight and advice.
"This whole 'positive vibes' is cute in theory, but if we don't allow the negativity that naturally happens in life – trauma – is not a positive vibes moment, but a lot of us experience it. Can we hold somebody else's trauma with them. Can we be a friend through that with them. And how do we make space for light in the midst of that moment. And sometimes you can't carry it all.… I think it's really important for us to be able to have open conversations, and healing conversations, that allow us to truly love on one another."
Affirm is hosted by Davia Roberts, who is a licensed therapist. Davia's episodes cover topics that seek to inform and affirm. The wide range of topics allows the listener to reflect, assess, and hopefully seek healthy journeys to wholeness.
Conclusion
There are so many podcasts hosted by women of color out there to enjoy, and many that can enrich your life. We encourage you to take the time to find uplifting podcasts that resonate with you! If you have any recommendations as well, we would love to hear what you're listening to and what you like about it!