When many people think of podcasts, true crime shows or newscasts might first come to mind. What many people fail to realize is that there is a vast world of children's podcasts available for our kids, too!
Long road trips, bedtimes and rainy days may have parents feeling desperate for new entertainment for our little ones. We all know that too much screen time can have negative lasting effects on the brain. Consider introducing podcasts into your kids' lives as an interactive educational alternative to screen time. Podcasts open a window into a new world of story time, fun learning and lots of laughs kids can enjoy from anywhere. A study from the Brains On! science podcast reveals that over 66% of kids who listen to podcasts increase their interest in learning about science and ask more questions about the world around them.
While some children's podcasts are centered around silly stories, others take a more educational tone, and some even combine both! Whether you're looking for a podcast to listen to as a family or for your child to enjoy on their own, we've got you covered. With so many options out there, we thought we would narrow down a list of some of our personal favorites here at Resonate.
The Reading Bug Adventures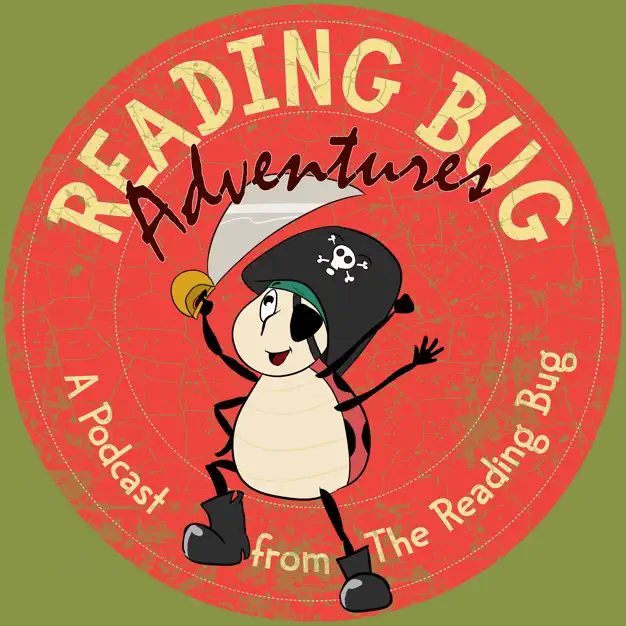 Reading Bug Adventures is brought to you by The Reading Bug, a family-owned and independent bookstore in the Bay Area. In each episode, host Lauren Savage takes listeners on adventures all over time and space to places like NYC's Broadway, Hawaii, India, and more! The stories are told alongside original music made just for the show. Don't forget the crayons and paper because it is sure to keep your little one engaged and coloring along!
Take your kids on the fun journey alongside The Reading Bug.
Find even more content on Reading Bug Adventure's Patreon.
But Why: A Podcast for Curious Kids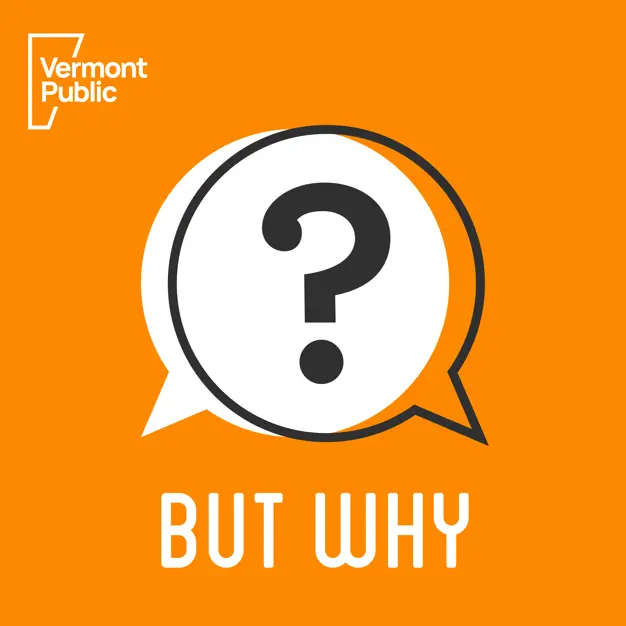 We all know how difficult it can be when kids ask so many questions. Even though asking "why" is a sign of curiosity, it can be overwhelming at times. So if your kids are always bombarding you with questions about everything under the sun, But Why may be just the podcast for them.
Made possible by Vermont Public Media, But Why, is a show led by kids and for kids. Learn about topics like how popcorn pops, why we have friends, and what exactly is climate change? It is sure to tackle your kids' most pressing questions and build curiosity for the questions they didn't even know they had!
Help build your kids' love for curiosity with But Why.
The Emotion Notion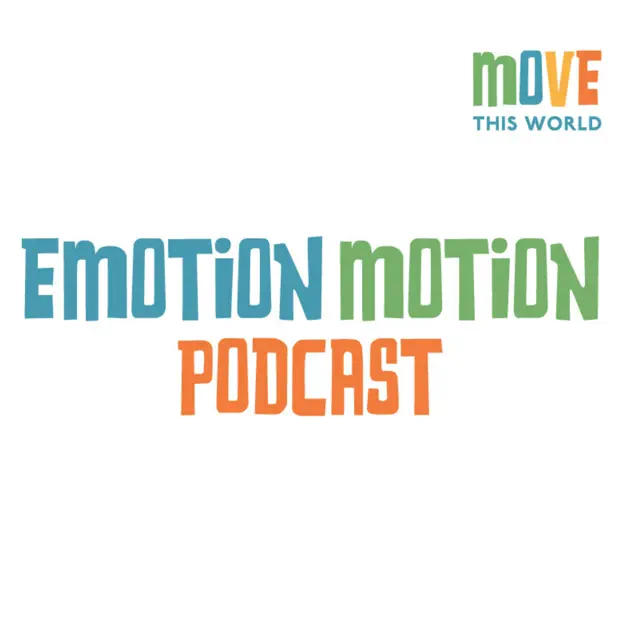 Voice actor and teaching artist Megan MacPhee take listeners of the Emotion Motion Podcast on an underwater journey through the lens of the character Megan the Mermaid. Follow along on the adventure as she, alongside special friends such as Magellan the seahorse and Suzie the Starfish, teaches young listeners how to navigate social and emotional situations big and small in a lighthearted manner.
Topics range from getting a new sibling, finding confidence, working together as a team, and more.
It is never easy being a kid, we all remember that. We encourage all parents to help their kids navigate through the roughness of discovering new emotions and how to reflect on them as well. Take your children on an adventure as they explore their emotions through storytelling with The Emotion Notion.
Tumble Science Podcast for Kids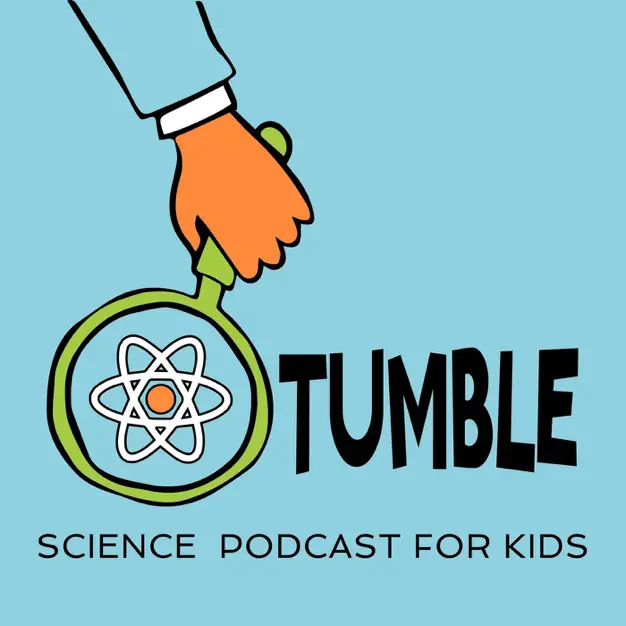 Science journalist Lindsey Patterson and teacher Marshall Escamilla host Tumble, an awesome podcast exploring stories of science and discovery that the entire family can enjoy. Tumble Science's show aims to foster a love of science through storytelling and interviews with scientists themselves.
The podcast show explores topics such as cheese and synthetic biology, why colors exist and the meaning of dreams, your kids are sure to be kept engaged and always learning something new. Plus, it's also available in Spanish!
You can find exclusive Tumble content on their Patreon.
The Ten News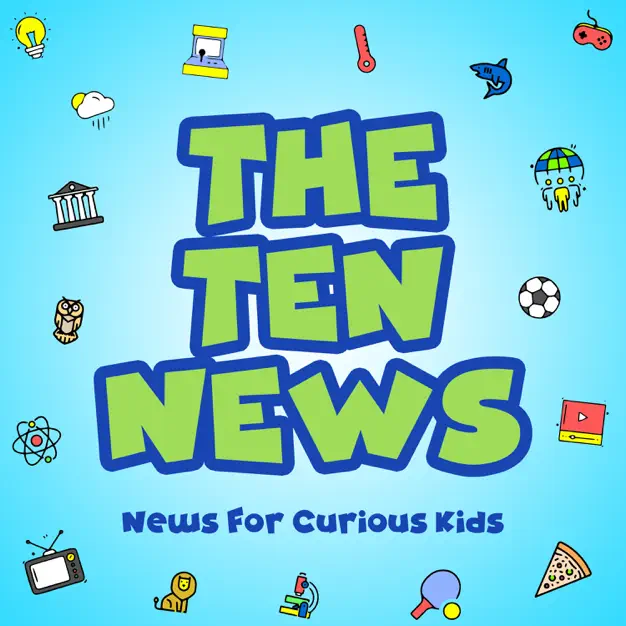 Webby-nominated podcast show, The Ten News, Co-hosts Pamela Kirkland and Ryan Willard as they offer bite-sized news segments for kids 8-12. At this age, it is important to have conversations with your kids as they usually start to build their moral beliefs as an individual.

The Ten News, helps parents spark a conversation with their kids on great topics like
National Endangered Species Day to having big-name guests like Dr. Anthony Fauci, your kiddos (and you!) will definitely find something of interest.
If you need some more tips and information on delivering and explaining current events, we suggest you to read "Explaining the News to Our Kids" an article by Common Sense Media.
Little Stories for Tiny People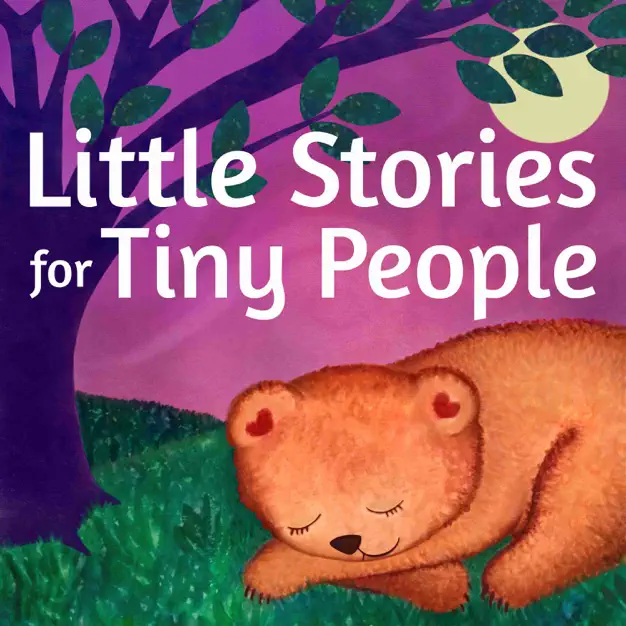 The overimaginative and lifelong dreamer, Rhea Pechter, Hosts a favorite for both energized children and busy parents, Little Stories for Tiny People. Produced as an alternative and "non-annoying way" to engage young kids during bedtime, each episode will take you along for a new story for any occasion.
These delightful little tales are told from the perspectives of Little Hedgehog, Lionel the Tortoise and Miro the Chipmunk, just to name a few! If you're looking for an enchanting podcast to pass the time and inspire, look no further.

You can visit Little Stories for Tiny People's website to learn more, to purchase the first LSFTP picture book, and to shop for merch!
Julie's Library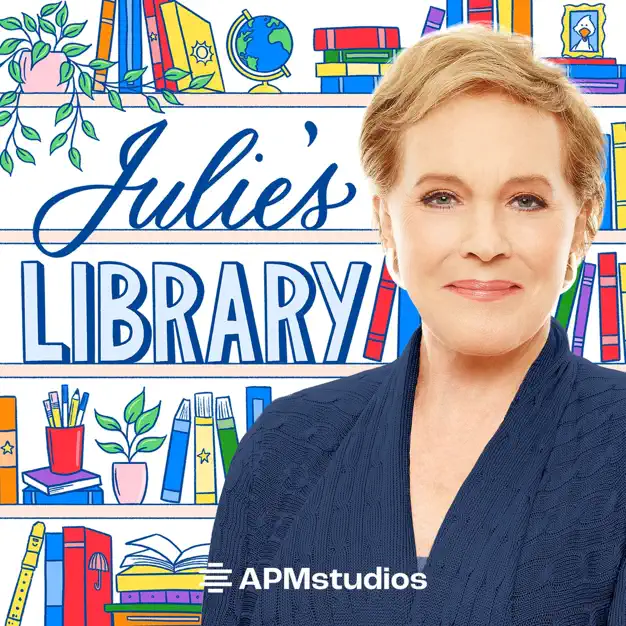 Legendary actress Julie Andrews and her daughter, children's author and educator Emma Walton, create a beautiful family duo as they read stories from their favorite children's books in Julie's Library.
Listen as they bring the stories to life with sound effects, music and follow-along activities. Along with book readings, the episodes feature conversations with various guests that are sure to increase vocabulary and inspire conversation among young listeners!
We invite you and your family to listen to give it a go and listen to our favorite episodes:
Forever Ago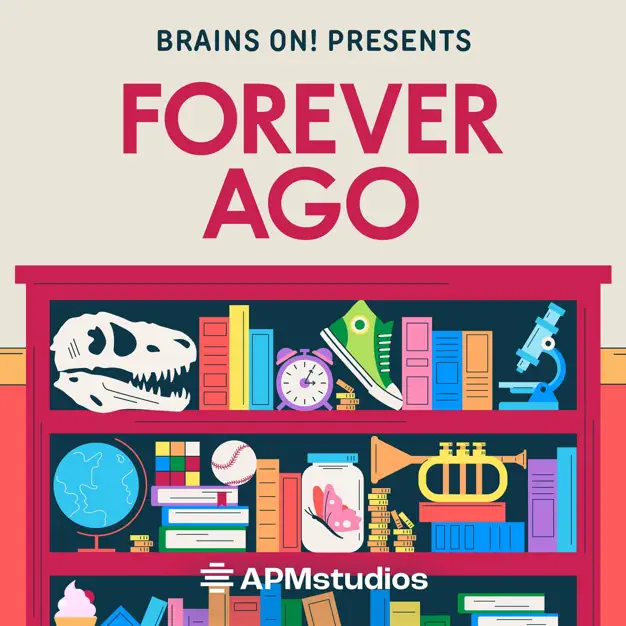 Brains On! presents one of our favorite history podcast shows for kids, Forever Ago. Host Joy Dolo goes back in time to "forever ago", covering the ordinary history of the unordinary things we use every day, like the invention of clocks, the history of cameras, and the cycle of fads. These lessons are never boring and always suitable for the whole family to enjoy!

Learning critical thinking skills at a young age is one of the utmost important lessons during the development of a young brain. Forever Ago, gives young children the entertainment and teachings of thinking critically through their story-telling podcast show.
Girl Tales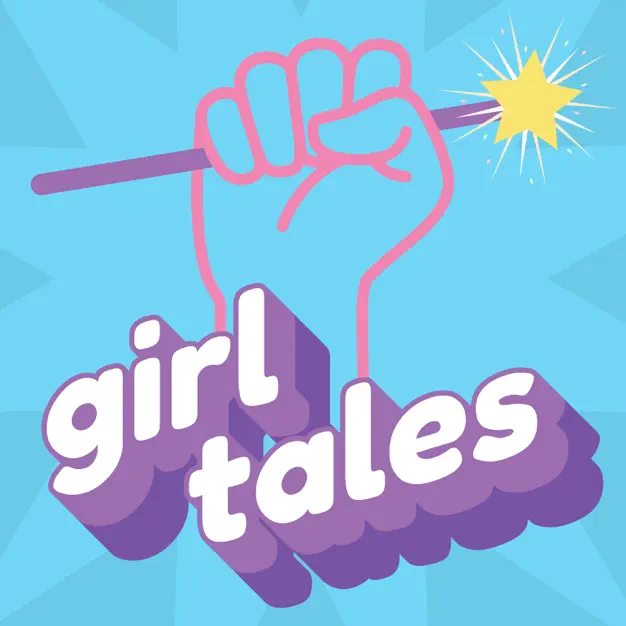 A princess that is in need of a strong and handsome prince to save them from a situation is so old-school. Girl Tales gives princesses' stories a right turn (pun intended) by featuring reimagined fairytales.
With energetic voice actors and great sound design, the podcast team gives young girls a space to feel inspired by characters that are fierce, brave and ready to take matters into their own hands. Here, kids will find stories by familiar faces like Dorothy from the Wizard of Oz, and find new female role models like Queen Esther, too!
What If World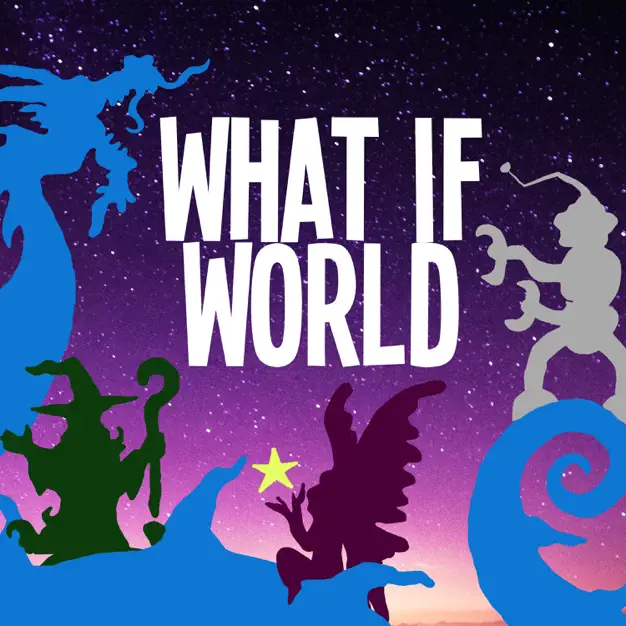 What if there was a podcast show that takes a question from a kid and spins it around into an everlasting interesting story? Well, What if I tell you this is what "What If World" is all about.
The What If World podcast show is an enchanting world of wacky stories inspired by kids' most pressing questions. Host Mr. Eric O'Keefe is a strong believer that keeping our kids curious and engaged with their surroundings will help them thrive in new experiences. And he is not wrong, it has been proven that curiosity in children helps them become better at learning and remembering.
What if World has proven to pique curiosity in children with episodes that answer questions like What if a dogtooth became a house? or What if you turned your parents into tomatoes?

We are not sure if you can foster curiosity as a trait, but we are certain that Mr. Eric O'Keefe is able to create situations that promote curiosity for your children. Plus, kids can submit their own "what ifs" to be answered in a future episode!
You can submit your own "what-ifs" to whatifworldpodcast@gmail.com or by calling 205-605-WHAT.
Who, When, Wow!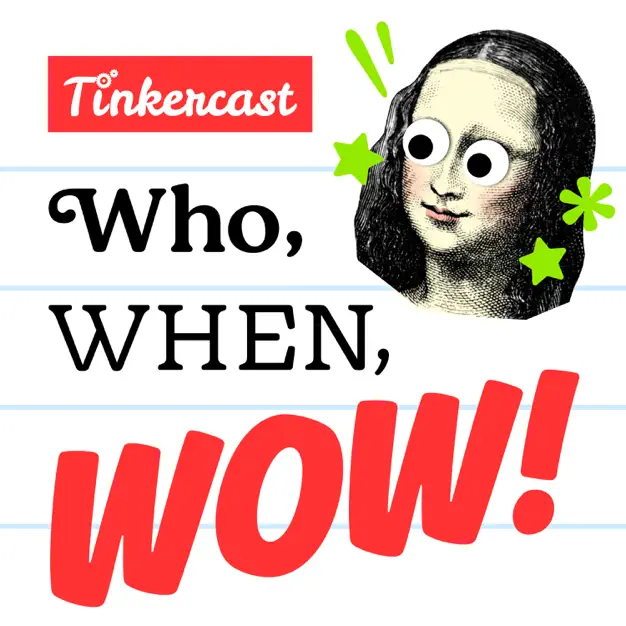 Our academic education can sometimes be heavily focused on the contributions of only a few characters that shaped our world today. So, teaching the stories of world-shaping unsung heroes and heroines can give both enormous motivation and inspiration to children.

Who, When Wow! helps remember those stories and takes you and your children on a great historical audio-journey of those all-around amazing humans of times past who make us say "Wow!"

Host Rebeca Sheir does an amazing job of reviving the stories of the impactful and great past lives of those like Harry Houdini, Sacagawea, and Julia Child. So, listen along as Rebeca takes you on diverse journeys.
Every member of the family is sure to find a figure they admire. And remember, we don't all have to be Albert Einstein to live an impactful life.
Conclusion
While some kids' podcasts are centered around silly stories, others take a more educational tone, and some even combine both! Now, with a pool of podcast shows for kids that we have lined up for you to try, you can choose which fits your situation the best.

If you are still somewhat lost as to which to choose or how to start, our friends over in Common Sense Media have provided you with a guide to help you get started for your kids. This guide goes over everything you need to know to download, stream, and listen to this trending — and gloriously screen-free — form of entertainment.