Podcasting has become so popular that at times it can seem like everyone you know is either starting one or at least talking about starting one. 
They're a great way to get your message out and to get it heard by the world at large. Current statistics show that 68% of consumers today are more likely to tune in into a podcast rather than television. This leads to many companies transitioning to podcasting for external and internal communication. 
With this reality in mind, people in the business world are flocking to podcasting in droves as the next logical step of marketing their brand or getting their message out in front of others.
In fact, the business category in the top podcast directories are teeming with new podcasts aimed at getting business and entrepreneurial-minded listeners to tune in for their dose of business advice. 
A simple scroll through the top charts will also show you that there are a mind-boggling number of business podcast options for you to choose from. And with an ever-growing number of choices, it's hard to know just where to start. 
We understand the challenge, so we did the work for you. Here is a roundup of the best business podcasts for you to get caught up on within 2022.
Best Business Podcasts 
Trustworthy Tune-In's
The Dave Ramsey Show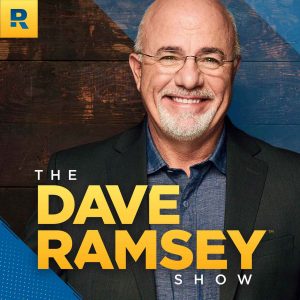 Dave Ramsey is no doubt a well-known name in both the business and finance worlds. His counter-cultural thinking is seen as provocative by some and life-giving by others. Through his podcasting platform, "he offers callers and readers life-changing advice on how to beat debt, build wealth, and change their personal finances forever." 
If you are looking for a unique take on debt elimination, wealth building, and creating a healthy mentality about your personal or business finances, The Dave Ramsey Show will be a breath of fresh air. Dave covers a wide variety of topics in his podcast like How Do I Negotiate a Raise With My Employer, Pay Off the House or Invest the Money, and Preparing Financially for a Baby
Jocko Podcast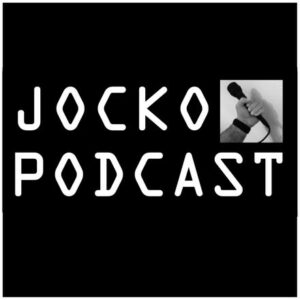 From Jocko DEFCOR network we have decorated Navy SEAL officer and writer of Extreme Ownership: How U.S. Navy SEALs Lead and Win, Jocko Willink hosting the Jocko Podcast with Director and co-host Echo Charles. Continuously staying in the top 10 business podcasts from Apple Podcast's US business charts the Jocko Podcast empowers listeners by discussing tips for leadership and discipline for business and everyday life. 
From episodes like Astronaut, Doctor and SEAL combat medic, Jonny Kim to episodes With Tim Ferriss. Musashi, and How Warrior Way Relates To Life, you will gain new insight to your own leadership and discipline. Hearing these discussions from a powerful voice, like that of Jocko, will help you spark the entrepreneurial fire in your business.
Planet Money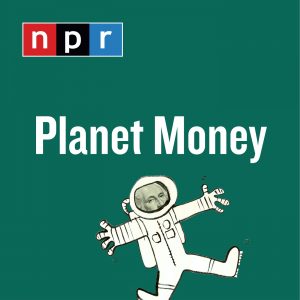 Another top-charts contender in the lineup from the crew at NPR is the Planet Money podcast. As the name clearly implies, money is crucial to keeping the world in motion, so this is simply a podcast dedicated to helping you understand some of the intricacies of money in an engaging way. 
They are "helping you make sense of our rapidly changing global economy" through this podcast which "highlights high rollers, brainy economists and financial experts to keep you up to date on the fiscal world." With topics like Homer Simpson vs. the economy, How bad is inflation, and We set up an offshore company in a tax haven, there's no shortage of engaging and interesting money-related topics for your review.
BiggerPockets Real Estate Podcast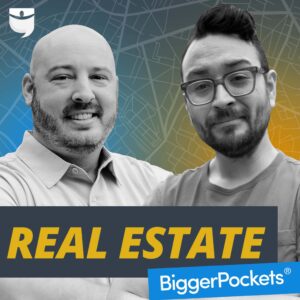 BiggerPockets education brings you the BiggerPockets Real Estate Podcast with hosts David Greene, author of four bestselling books and Rob Abasolo former 2020 Youtube's "Creator on the Rise" and 12x Airbnb super host. 
These two will have you engaged in thinking of different ways to level up your real estate business. With interviews of successful investors, entrepreneurs like Tom Wheelright, and episodes that guide you through How to Get Around High Down Payment Requirements you are certain to get huge value from just listening to a few episodes. 
How I Built This With Guy Raz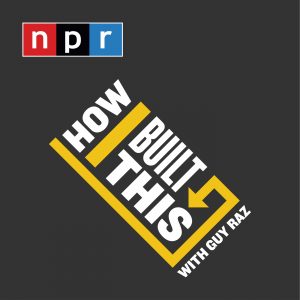 How I Built This is a golden podcast from industry-leading NPR. It's not too often you'll find something they have their hand in that isn't a fan favorite and this podcast is no exception as it "weaves a narrative journey about innovators, entrepreneurs and idealists—and the movements they built." 
How I Built This is an intriguing behind-the-scenes look at some of the most popular and successful brands and businesses today and the journey of how they were built. Host Guy Raz gives an intriguing and inside perspective into iconic brands and businesses like LinkedIn, Warby Parker, LARABAR, Wikipedia, and FUBU to help the listener what it takes to build a reputable, global brand from the ground up.
The Goal Digger Podcast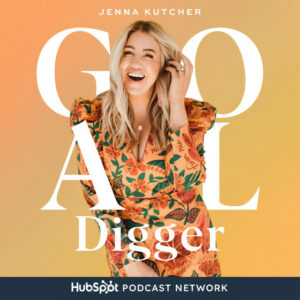 A great top female-led business podcast is The Goal Digger Podcast with hostess Jenna Kutcher. This podcast is aimed at helping entrepreneurs find the answers to some of their most difficult questions and find real, valuable solutions they can implement and find immediate success. 
Jenna helps bring the listener "productivity tips, social media strategies, business hacks, and inspirational stories that can help YOU design your dream career." With so many voices offering hot tips and insights into the entrepreneurial, business and influencer space, it's hard to know what's worth listening to. 
She has found her own success following the steps she offers and she presents exciting discussions like How I Made $218,000 on Shopify in ONE Year, How to Pay Yourself as an Entrepreneur, From Desperation to Dream Job, and many more to help ignite your own entrepreneurial fire as you look to create and attain your personal, professional and business success.
The Tim Ferris Show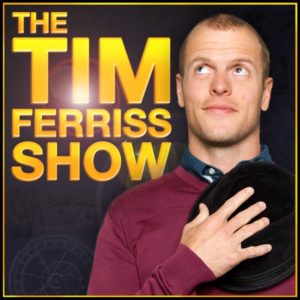 Another well-known podcast comfortably trending on the top charts is The Tim Ferriss Show by author, entrepreneur, and thought-leader Tim Ferriss, who is most recognized for his best-selling book The 4-Hour Workweek. 
As the podcast's page entertainingly notes, "Newsweek calls him "the world's best human guinea pig," and The New York Times calls him "a cross between Jack Welch and a Buddhist monk." This weekly business podcast follows Tim as he interviews unique "world-class performers" of all kinds and asks questions geared at getting his audience a behind-the-scenes look at the things they need to excel and improve themselves. 
With episodes like How I Built The Tim Ferriss Show to 700+ Million Downloads and The Scariest Navy SEAL I've Ever Met . . . and What He Taught Me as well as conversations with highly accomplished guests like tech mogul Mark Zuckerberg, legendary comedian Bill Burr, and former California governor Arnold Schwarzenegger, people with all kinds of interests will find something to take away from the growing list of resources Tim is providing.
WorkLife with Adam Grant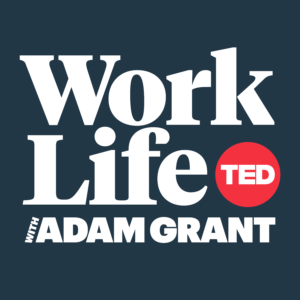 Our roles and responsibilities in business may differ by each person, but the stress and burnouts happen to each and every one of us. Learning to have a good work-life balance in your daily routines can help you optimize your days and help you reach your full potential. That's why listening to the most unusual professionals and what they do to reach a healthy work-life balance life is a refreshing sound. 
Organizational psychologist, Adam Grant, brings you a must-hear podcast, "WorkLife with Adam Grant", full of interviews from Mumbai to Moscow and Manila to San Francisco. With topics like "Breaking Up with Perfectionism" and "How to stop languishing and start finding flow" Adam will give you new ways to help you enjoy the working portion of your life. 
Motley Fool Money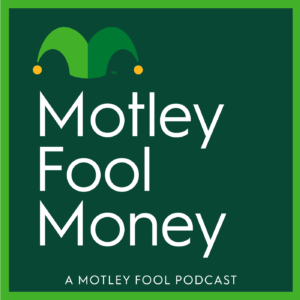 A space where we can all cry together seeing those red numbers in our portfolios. Host Chris Hill and a panel of Motley Fool investment analysts dive deep each week to bring us some insights to help us bring those ugly reds to beautiful greens!
With today's amount of content creators in the financial industry, it's hard to find reliable and trustworthy content. Motley Fool Money is a great resource for top business news and financial headlines. Episodes like "Tech Trends with Qualcomm's CFO" and "GameStop's Split, Peloton's Gamble, and Crafty Investments" will have you gaining insight into the most recent news. Listening to Motley Fool Money is a great way to stay ahead of the game!
The GaryVee Audio Experience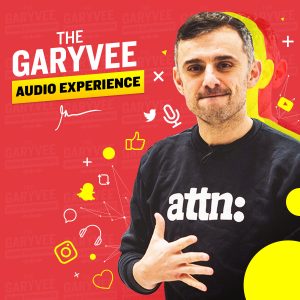 Gary Vee has become a household name across the board with podcasters, but especially with those in the business and entrepreneurial world. Hosted by entrepreneur, CEO, investor, vlogger, and public speaker Gary Vaynerchuk, this podcast is a go-to for many in the entrepreneurial world due to Gary's engaging personality. The main focus of the podcast is providing the listener with a unique blend of interviews and talks on business and marketing ideas from some of today's most notable thinkers and celebrities. 
With topics like This Single STRATEGY Will Work in Your Business Forever or 7 Things You Need to Know as an Entrepreneur as well as appearances by celebrity guests like actress Jessica Alba and NASCAR driver Kyle Busch, Gary continues to dole out episodes that will have you taking out a notepad and going back to the drawing board to reconsider everything you thought you knew about the path to success and winning in both the business and personal world.
Those are the top 10 business podcasts
10 wildly successful and inspiring business podcasts to get your gears turning and help fan the flame for your business goals. 
But before you tune out, the Resonate team is no stranger to working with powerful podcasters looking to impact the business and influencer space. Here are some recommendations that can help impact your business goals. 
Resonate Recommendations 
Will It Stick
Businesses are always trying to think outside the box with their marketing efforts. There has been amazing campaigns like Gatorade's Be Like Mike and some wacky stories that ended up being genius ideas like Tushy Bidet: I'm An A$$hole campaign. 
Marketing leaders and hosts of the Will It Stick podcast, Melissa and Alexis, dive deep into the newest and most famous ad campaigns. In this podcast, you will have a refreshed perspective by dissecting the success of famous campaigns and deciding whether new ones will stick or not.
Inspired Execution
The words of real tech leaders from global enterprises will always be helpful to all entrepreneurs. Listening to these discussions can help inspire execution in your business or day-to-day life. 
Host Chet Kapoor brings you discussions with Asana CPO on the science of human-centered design and disruptive innovation and other great life learning conversations like "A Letter to My Younger Self" with Goldman Sachs Global Head of Transaction Banking. With the Inspired Execution podcast, you will hear stories from the development of great-ranking entrepreneurs, as well as life learning advice.
The Platform Journey
The path to success is a very tricky one, especially in the tech industry world. Not all make it, however those who do have very distinct journeys for their tech software companies. 
Produced by Tidemark and hosted by Avanish Sahai, a seasoned tech leader, The Platform Journey podcast brings realistic discussions regarding the journey of industry veterans like Dharmesh Shah, HubSpot CTO: Building a Platform that is a Joy for Partners and others like Anu Bharadwaj, Atlassian COO: Leading With Heart and Winning With Execution. Listening to a few of their episodes will help guide your business into a growth-purposed-built company.
Overall…
If you are looking for some of the best business podcasts out there with exciting and powerful content, this is where we recommend you start. 
There are countless others that are worthwhile a listen that are not on this list, but the hope is that this will give you a place to start tuning into, whatever it may be you're looking for. 
The bottom line is that even though podcasting is a growing platform with new podcasts being added each day, there's plenty to benefit from with what's already available. Find something that engages you and stick with it! 
If you are looking for a partner for your podcast project that can help you compete within the bunch, our team is no stranger to working with businesses. That's why our services are trusted by brands like Honda, Twitter, Amazon, and countless others.