Enhance your podcast workflow with the latest products and updates.
Guests can join sessions faster without creating an account
Now you can simply start a new Session, add your guest's emails, and they will receive an invitation to join your recording. All they have to do is type in their name so everyone else can identify them on the call.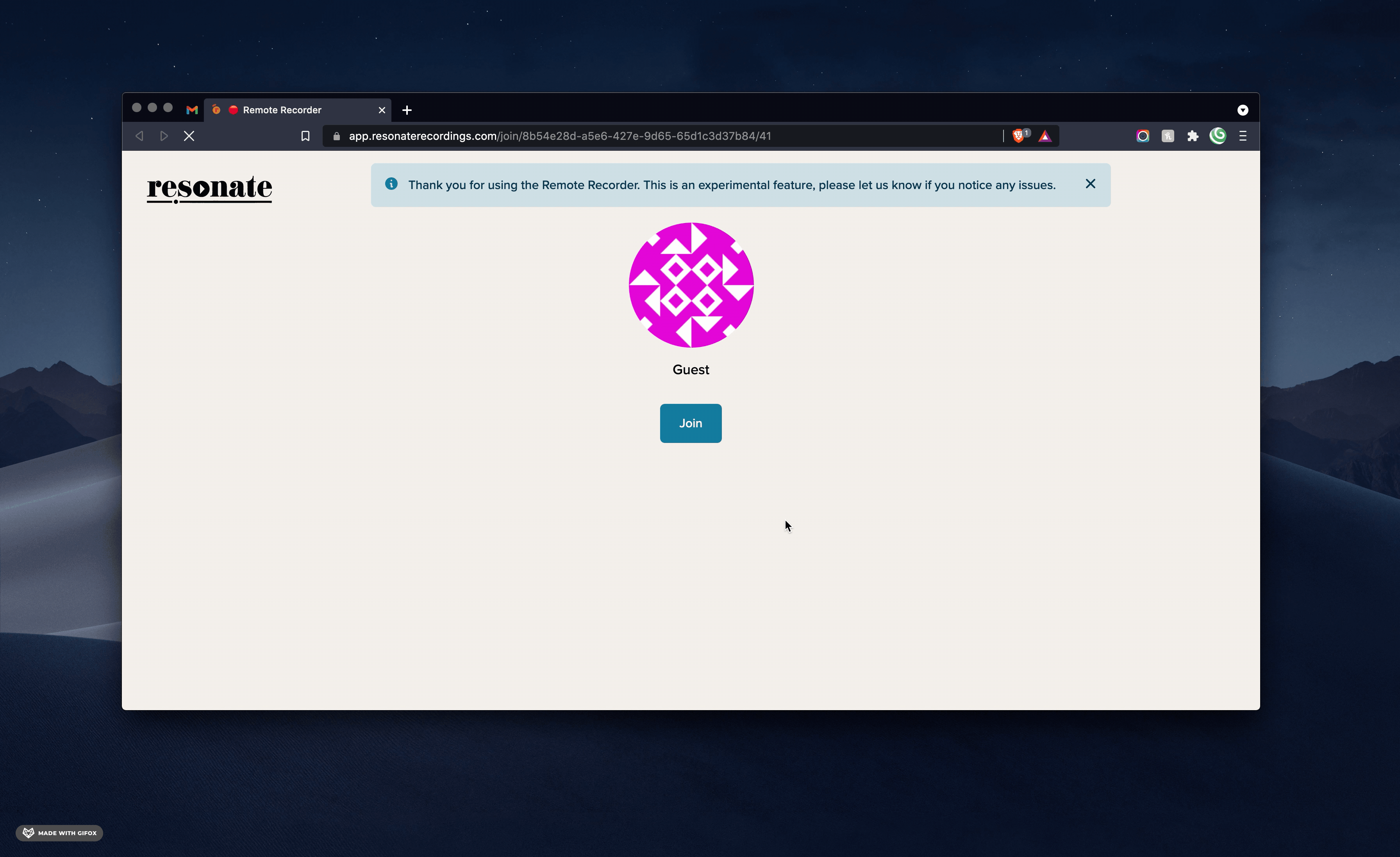 Request a transcription in a single click and get it back in 24 hrs
Now you can get a transcription for your podcast episode master within 24 hours with a single click. Thanks to improvements in our internal processes, we are able to offer even faster turnaround times, better accuracy, and a streamlined experience. Just log into your account, navigate to the episode, and click "Request transcription."
Save episode submissions in draft mode
Now you can start a new episode submission in Resonate, save it as a draft, then come back and finalize your submission later.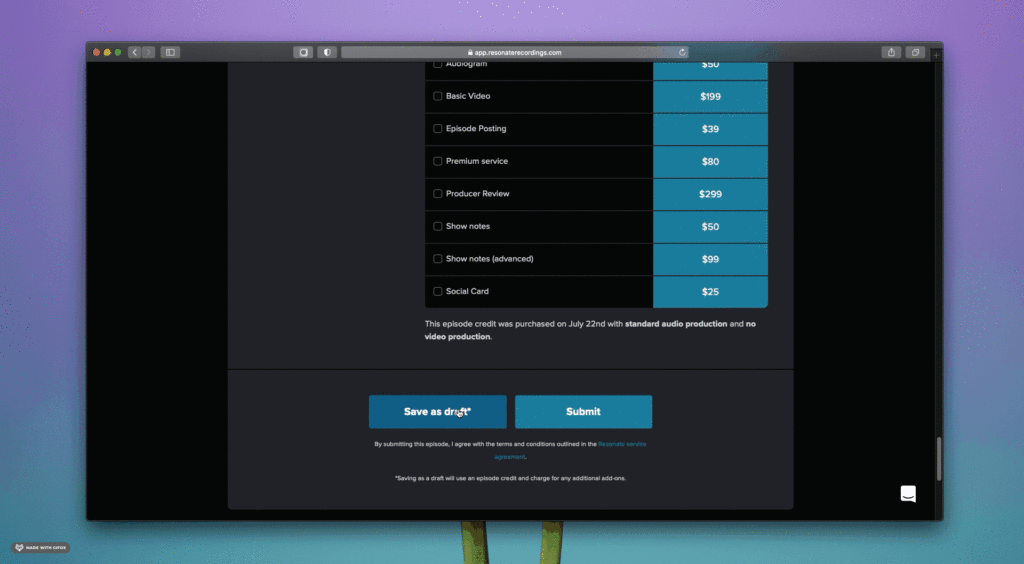 Back up your files with In-App Storage
Store all the RAW files you use to create a podcast episode in Resonate forever with 2TB of cloud storage for $9.99/mo.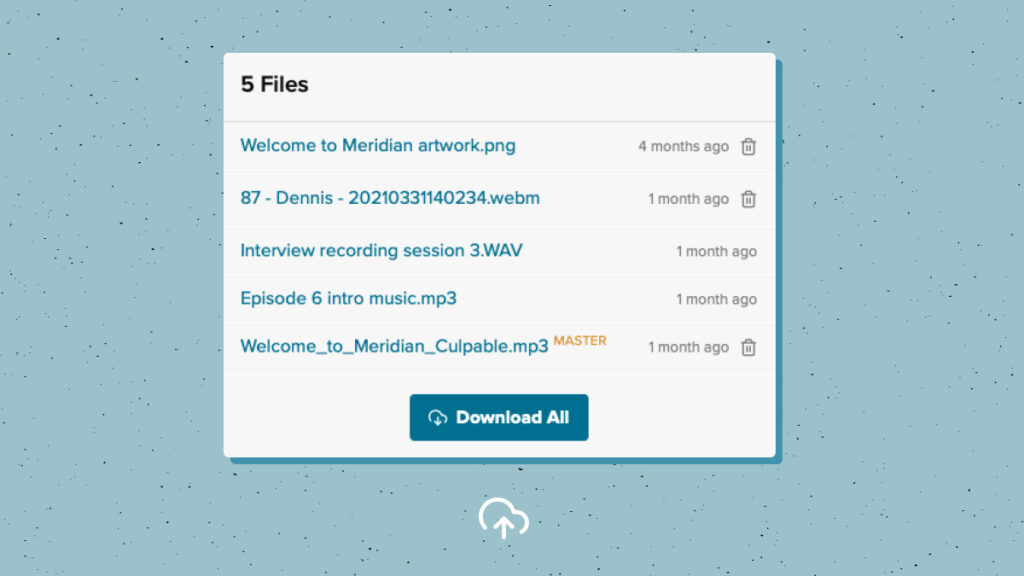 Edit or delete ads in Dynamic Ad Insertion
Now you can edit and delete ads that you have made. Swap out your ad file, change the name, change the campaign start and end dates, or delete an entire campaign from all episodes where your ad is live.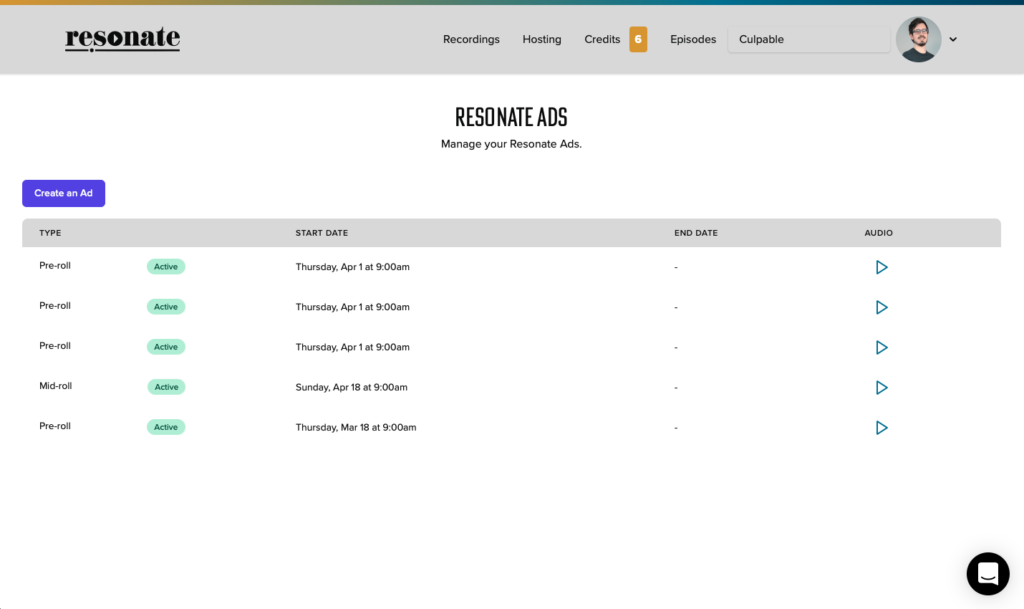 Remotely record your podcast in Resonate
Remote recording is a critical part of the podcast world today. We built a remote recorder to make it easy to capture lossless audio files that sound like you and your guest are in the same room.

Use Dynamic Ad Insertion in Resonate Hosting
Dynamic ad insertion is one of the best ways to keep your podcast archives relevant to new listeners. DAI works for including podcast ads, announcing events, promoting new books and shows, and even just recording a personal update for your audience. Now you can insert pre-roll, midroll, and post-roll ads on Resonate Hosting.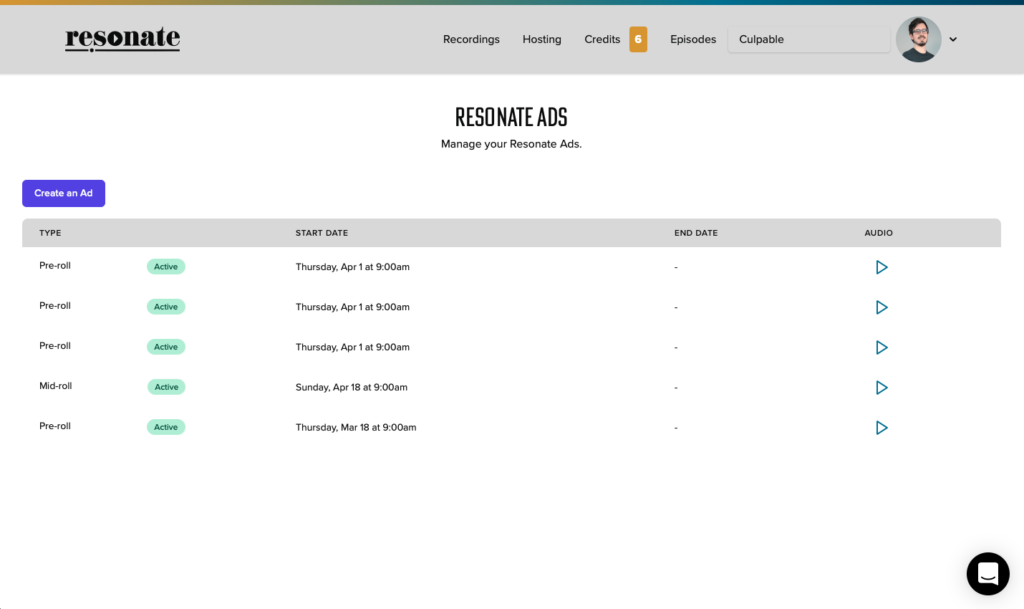 Create a private podcast to control how you share content
Private podcasts let you control who has access to your podcast. Start a private podcast to onboard new employees directly from their favorite podcast app. Share exclusive content to subscribers with a revocable RSS feed.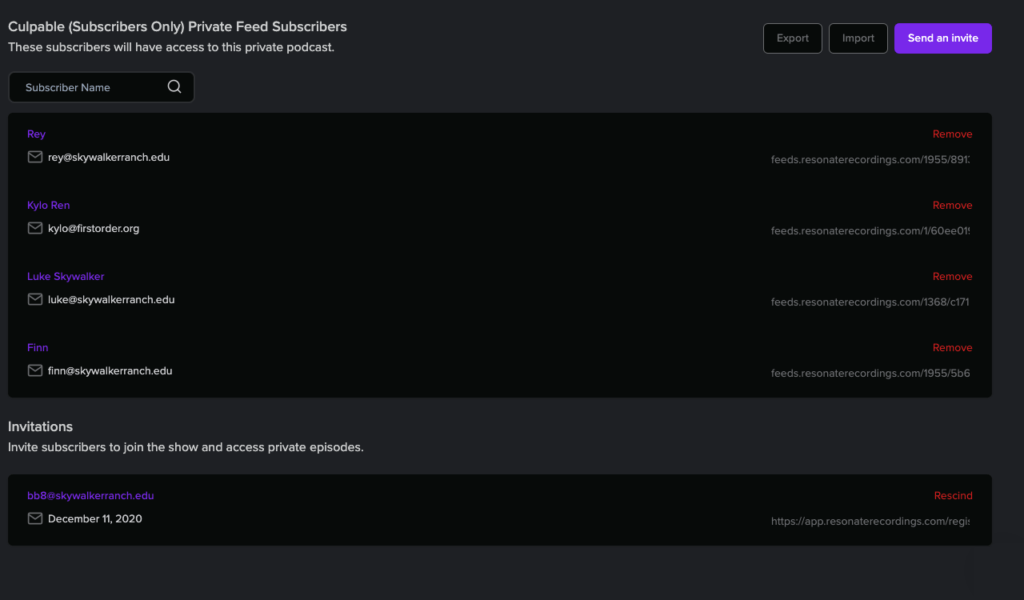 Integrate third-party podcast analytics tools
Third-party podcast analytics (Podsights, Podtrac, Blubrry, Chartable) aggregate all of your podcast stats into a single dashboard so you can get a 50,000ft view. Now you can add any third-party analytics provider that uses a prefix URL (eg. https://pdst.fm/e/) to start collecting data.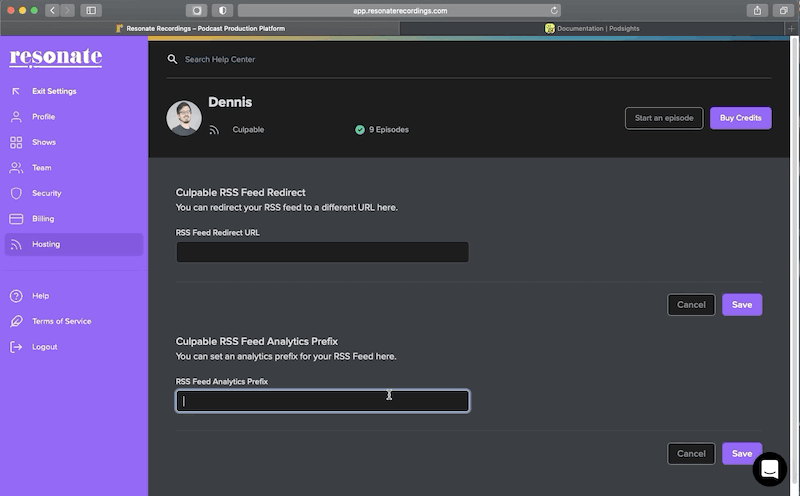 Add show notes to your podcast microsite
Add show notes directly to your podcast microsite to share a summary of your episode, key takeaways, and links to resources. Now your audience can listen to the episode on the embed player while they read the show notes.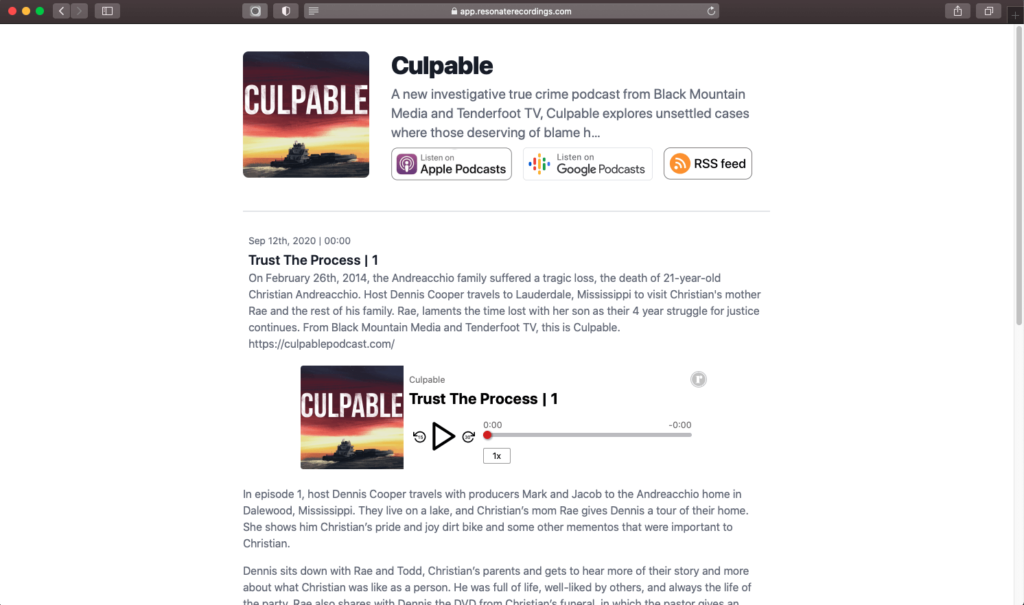 Record mono audio tracks on the free voice recorder (updated)
Record intros, ads, or backups of your interviews using our free online voice recorder. We redesigned the recorder giving it a fresh new look for easier use. We also added a mic selector menu so you can easily change your input.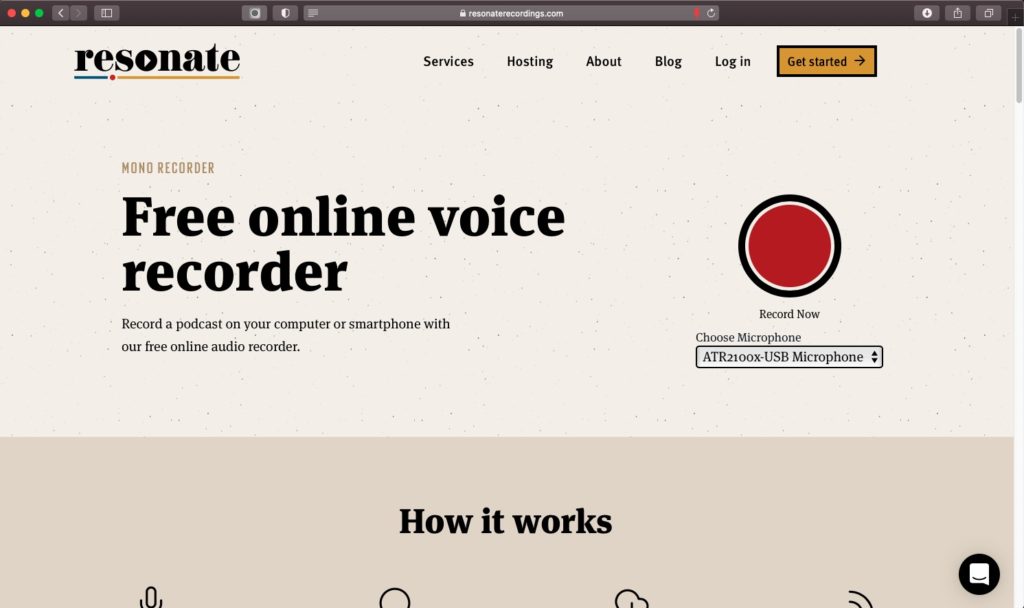 Rebranding Resonate Recordings
We worked with designer Robby Davis in the Fall of 2020 to redesign Resonate to better reflect our company culture and continue to make podcasting easier. We redesigned our logo, colors, typography, and design style to better convey our goals to make podcasting easier so your message can resonate with your audience through podcasting. 

Be the first to hear what's new in Resonate